What Does Home Insurance Cover?
Home insurance is not currently a legal requirement in the UK, but it does provide protection for your home and it's contents against a number of circumstances, including natural disasters, damage, and theft.
If you are a homeowner, your mortgage provider may require that you take out a building insurance policy, while tenants renting a property may want to take out contents insurance to protect your belongings.
Below, our infographic explains what buildings insurance covers, and what contents insurance covers.
You can get one or the other, or both – but it does depend on your individual circumstances.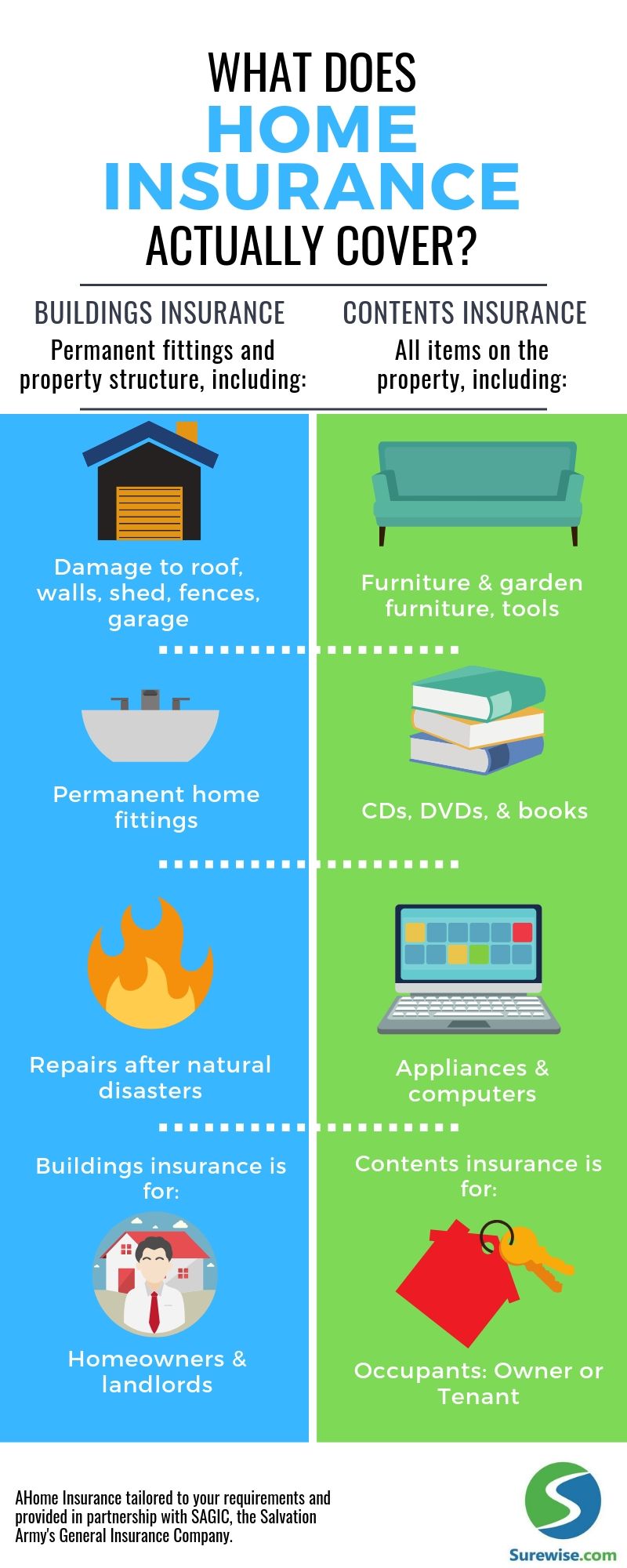 For more information about home insurance and to get a quote for your own tailored policy, visit our home insurance page here.
Self-storage isn't just for people looking for a place to put old furniture and gardening equipment cluttering up the garage. It's also an efficient solution for businesses in need of additional space to archive documents and office equipment.
Below, we've highlighted some key benefits of self-storage for businesses, some key considerations to take into account, and how you could use storage to elevate your businesses performance.
Contents:
Benefits To Self-Storage:
More Space
The most obvious benefit to using a self-storage facility for your business is that it frees up space in your office. Whether you run a self-employed business from home or have a dedicated office space, documents, stock, and spare office equipment can quickly clutter up the space you work in.
Storage puts that extra clutter out of sight, while still keeping it secure. Some businesses even choose to largely operate from their storage unit.
Short-term commitment
Self-storage is often available for both long and short-term contracts. There's no need to tie into a multi-year contract if you're not sure how long you may need your storage unit for.
When compared with rental contracts for office space, self-storage allows you to keep your options open if you're not 100% decided on what to do.
Security
Most businesses have important documents that aren't used every day but need to be kept for archiving purposes. Storage provides a secure way to store your documents without them cluttering up your working space.
Opt for a storage facility with CCTV, a fenced perimeter, and a manned presence for a secure place to store your important files. Read our guide to document storage for businesses for more.

Considerations For Businesses Using Storage Facilities:
Access
Not all facilities are open 24/7. If you expect you'll need to visit your unit frequently to access stock or documents, it's a good idea to check the opening hours for the facility you're looking at.
If you won't be able to access your unit at times you predict you'll be visiting, it may be a good idea to look at other facilities with more flexible opening times.
Privacy & GDPR
There are now strict laws as to how you handle personal information under the current GDPR, so it's always a good idea to consider how you're storing documents and how private they are. Will you be the only one with access to your unit? Is there a secure lock in place, an inventory, and CCTV to guard against theft?
When you're storing sensitive documents, these considerations are particularly important.
Insurance
Most storage facilities ask that you have self-storage insurance as a mandatory requirement. If your facility doesn't ask this of you, you should definitely get an insurance policy to protect your business contents from things like theft, vandalism, and damage due to natural disasters. Read our article on how safe your items really are in storage for more.
---
99% of our customers save on their self-storage insurance when shopping with us over directly with a storage facility. We'll provide you with an instant certificate with zero excess and no hidden fees, and you can calculate your quote based on the value of goods stored.
Starting from just £13.49 per year, get a quote for your self-storage insurance for businesses today.
Carers Week was held this year from the 10th to the 16th June, with over 100 pledges to help raise awareness for carers across the UK.
From centres giving carers a day off, to coffee mornings, art shows, and brunches, this has been a fantastic opportunity for carers to come together and get the support they need, as well as highlighting the work carers do hidden in our communities every single day.
Our Carers Week Pledge
Raising awareness for carers has always been at the core of what we do here at Surewise.com, and is why we started Thank A Carer, an initiative that gives the friends and relatives of carers a platform to say thank you for the work they do.
Of course, pledging to participate in Carers Week 2019 was something we were only too happy to do.
This year we echoed the success of our pledge from 2018 and held a 'Malteasers Chopstick Challenge' right here in our head office.
The challenge was simple: our team had to eat as many Maltesers as possible with chopsticks in one minute. For every Malteser eaten, we agreed to donate £1 to the Carers UK charity.
Thanks to everyone who got involved in Carers Week this year, we're so happy that we were able to contribute and have some fun while raising awareness.
We run weekly giveaways throughout the year under our Thank A Carer page, so be sure to follow us over there if you know a carer that deserves a thank you for what they do!
How Long Do Mobility Scooter Batteries Last?
There are three main types of mobility scooter batteries:
Sealed Lead Acid (also known as AGM) – This battery type is best for occasional users as it produces fewer cycles. This does mean, however, that it also tends to be the cheapest option.
Gel cell – Recommended for more regular users as it lasts much longer with more cycles.
Li-Ion – A light-weight option that produces many cycles before it needs replacing. This battery is much more expensive than the other two lead-acid battery options.
All mobility scooter batteries are 12v, providing a total of 24v with two battery pairs in the scooter. When you replace your mobility scooter batteries, it is recommended that you change the pair together.
Gel cell and AGM batteries are both sealed, so need no maintenance. While AGM batteries are cheaper, Gell Cell batteries are more suitable for people who will be using their mobility scooter frequently.
If you have the budget Li-Ion batteries are a fantastic option, particularly if you are interested in a more lightweight design.
How Long Does The Average Mobility Scooter Last?
The majority of mobility scooter manufacturers will offer a 12-month warranty on your scooter batteries, but general speaking, the battery should last longer than this.
A mobility scooter battery typically has a lifespan of around 18 months, although this does depend heavily on how often you use it. For example, someone who uses their scooter multiple times a day can expect their battery to last for less time than someone who uses their scooter once a week or so.
Tips For Improving Your Battery Lifespan
Although the typical lifespan for mobility scooter batteries is from 12 – 18 months, you can ensure you get the most from your battery:

Charging
Most mobility scooter manufacturers recommend charging your scooter overnight, and after each use. It's always a good idea to check with your specific manufacturer, but the general rule of thumb is:
Charge your scooter after every trip
Charge overnight
Avoid ever letting the battery to fully discharge
If you haven't used your scooter in a while, charge it at least once a month to avoid it going flat
Storage
Storing your scooter correctly can lengthen the lifespan of your battery. Ideally, you should store your scooter:
In a cool and dry place, preferably indoors
Fully charged, or on charge
Maintenance
It's a good idea to take your mobility scooter to be serviced once a year. This way, you'll know the condition your scooter is in and when you can realistically expect to need to replace your batteries, without any interruption to when or how you can use your scooter.
Visit our mobility scooter insurance page to find out more about protecting your scooter from theft, breakdowns, and accidental damage when you're out and about.