Carers often work with the people most vulnerable to being victims of scams, and so being able to identify the work of fraudsters and protect those you care for is a useful skill. Scams and frauds are, sadly, quite commonplace and they are getting more and more commonplace as well as convincing by the day. 
A report from Age UK found that over half of people aged 65+ believed they had been targeted by fraudsters, with fears that social isolation and cognitive impairment can be major reasons why people are targeted by criminals and fall victim to these scams.
It's not just online where these scams are happening. A lot of the scams, particularly the phishing scams where you receive a seemingly genuine email from a company that turns out to be completely fake, happen via email – but these fraudsters are also via text, telephone and even letters in some cases.
Having a distinct awareness of how these scams work and what you can do to spot them will certainly put the minds at rest of whoever you are caring for and hopefully go some way to stopping the scams altogether.
Scams to look out for
The most common financial scams targeting the general public include:
Pension and investment scams
Banking and online account scams
Fake FCA emails, letters and phone calls (phishing)
Foreign money transfer scams
Insurance and warranty schemes
Loan fee fraud
Money transfer scams
Often, a common theme amongst these scams are an urgent notice to pay a fee or a fine – perhaps with the threat of legal action and further penalties should the fine not be paid immediately.
It can be easy to panic and fall for a fraud communication, especially if you are worried that you will genuinely be penalized for failing to act. However, there are ways to identify a legitimate message from a scam – even if you can't tell immediately.
COVID-19 Scams
The trend for scammers to go after those more vulnerable can be seen more clearly than ever if we look at the increase in COVID-19 related scams over the past year. Fraudsters have capitalized on the fear and confusion surrounding the virus in attempts to extract personal and financial information from victims.
We covered COVID-19 scams to look out for in particular earlier this month, but even as the virus dies down, there are always new scams designed to trick those more vulnerable people in our community. 
How to identify a scam
Scam emails and texts are not always immediately identifiable – often, they can look very genuine. Indeed, criminals will attempt to make their scams look as authentic as possible in order to convince victims to part ways with their personal information and bank details.
As a carer, you may be better equipped to identify a scam from a legitimate email than the person you care for. Below are a few ways to identify a scam and how to report it to the relevant authorities.
Always treat unexpected communication with caution
If you get an unexpected call, email or text message, you should really treat all of them with extreme caution. Even if a letter, text, or email looks perfectly legitimate, you should always keep in the back of your mind that it might not be 100% authentic.
It is better to be safe than sorry. Don't assume they're genuine, albeit the person seems to understand some basic information about you.
Look for spelling and grammatical mistakes
This is a fairly quick way of identifying a scam email from a legitimate one. Check the spelling and grammar in the message you've received – if there are errors then the correspondence is probably a scam or phishing email and should be reported to the authorities.
Check the sending address
Check the sender's email address; sometimes emails are designed very cleverly and look the real deal but some scammers forget the most important thing and send their emails from an email address which is totally different from the "company" they are sending them from.
Always triple check the URL and contact details of a company just in case it is a clone firm, posing as a real firm, like your bank for example, or a genuine investment firm.
Take your time
Don't be pressured into acting quickly. If you need time to think then do – a genuine company, bank or financial services company won't mind waiting and won't penalize you for taking a day or two to verify their attempts to contact you are genuine.
Don't click suspicious links
Don't give access to your device by downloading software or an app from a source you don't trust. Scammers may be able to view, take control of your device and access your bank account.
Reach out to the company directly
If you are still not sure if you are receiving a legitimate email or not, find the contact number for the company supposedly contacting you on their official website. Do not use the phone number or any links you are provided within the email – go directly to their website and contact them via the details provided there.
This way, you can verify whether someone legitimate is trying to contact you or if the message you have received is a scam.
Have you been scammed?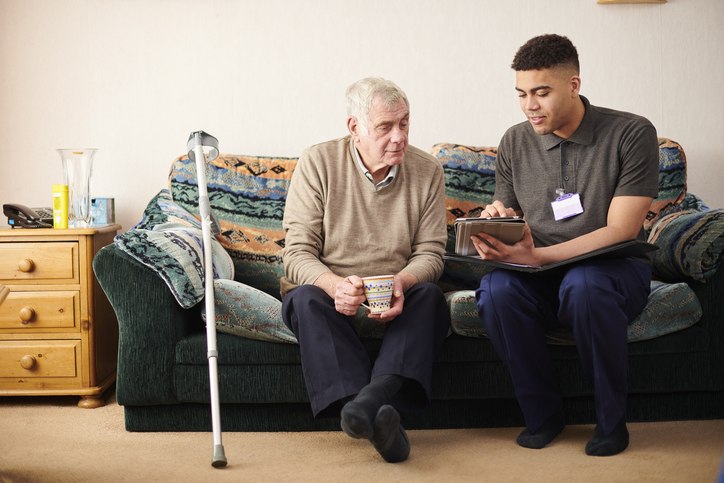 If you have been the victim of a scam there are a number of things you can do and people you can contact to ensure that it doesn't happen to somebody else.

The Financial Conduct Authority has a consumer helpline for reporting such scams which is 0800 111 6768 or you could call Action Fraud on 0300 123 2040. Alternatively, you could report the crime to the police as they do have cybercrime and fraud departments and specialists who could advise you of any further steps you need to take. 
Related content: