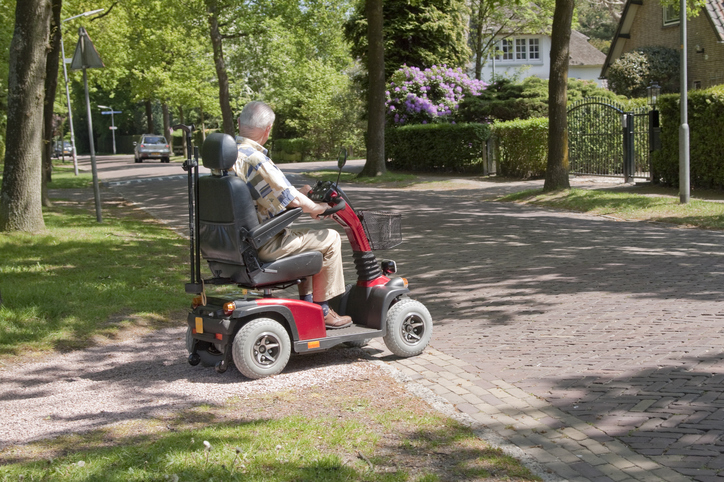 The Secretary of State for Transport, Grant Shapps, confirmed this week that the EU Vnuk law will not be a part of the UK now that we have left the EU.
On the decision, Mr Shapps said, 'We have always disagreed with this over-the-top law that would only do one thing – hit the pockets of hard-working people up and down the country with an unnecessary hike in their car insurance. 
'We no longer need to implement it. Scrapping this rule will save the country billions of pounds and is part of a new and prosperous future in which we set our own rules and regulations.'
What is the Vnuk law?
The Vnuk law requires insurance on private land for a wide range of vehicles, including mobility scooters and other vehicles such as golf buggies and quad bikes.
The decision has been largely applauded by insurance associations and Motorsport UK, who said adding the Vnuk law to the UK would have posed an "existential threat" to the sport.
Mobility scooters and insurance
Mobility scooter users are not legally required to have insurance, and with the Vnuk law being scrapped, it is unlikely this will change anytime in the near future.
However, just because you're not legally required to have insurance, does that mean you don't need it?
Mobility scooter insurance could cover you in the event of:
Theft, malicious damage, or vandalism to your scooter
Loss or damage to your scooter caused by fire, flooding etc
A claim being made against you by a third-party as a result of an accident
Accidental damage
Breaking down and needing recovery
Puncture care being required
Covering the cost for replacement keys
Our mobility scooter insurance starts from as low as £3.85 a month and covers the scooter – so multiple riders can be insured on the same policy if required.
While not a mandatory requirement, having some cover in place provides our customers with the peace of mind that were an accident to happen, they're covered.
Related articles: