Almost a year after COVID-19 spread across the world, it's clear to see how living in the time of a global pandemic has changed attitudes to almost everything. Social distancing now seems like the norm in order to keep others safe. Masks are as essential when you leave the house as your keys, phone, and wallet – and hand sanitizer has become part of the new normal.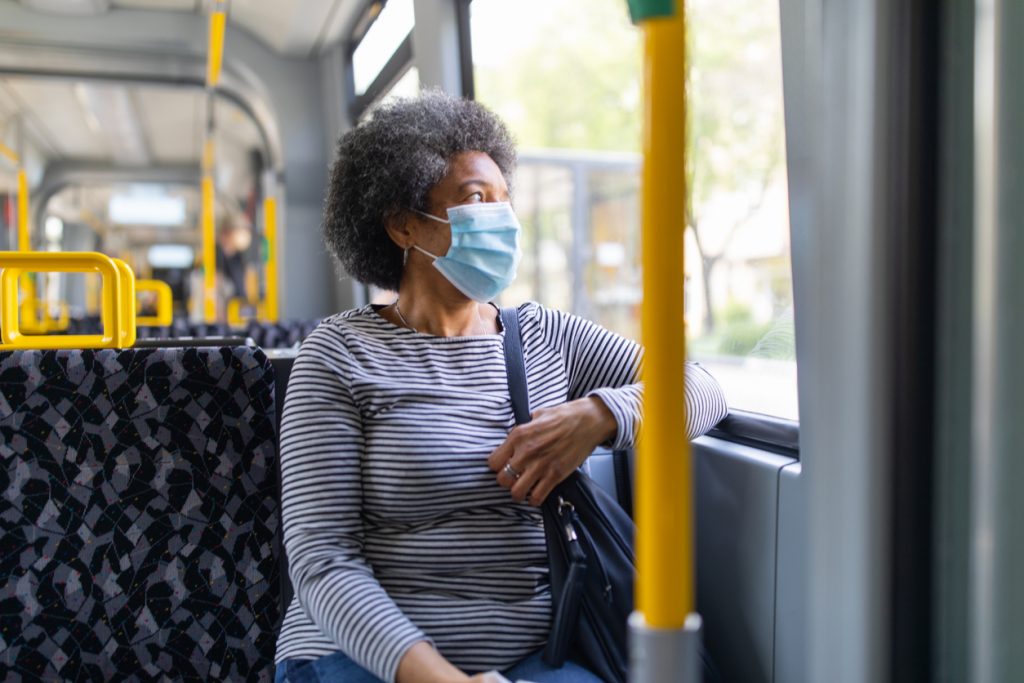 The threat of coronavirus has also had a huge impact on transportation worldwide. When public transport was once seen as a convenient (if crowded, at times) way to get to A to B, in 2020 trains and buses quickly became things to avoid out of fear of mixing in close proximity to others and contracting coronavirus.
This change in attitudes can be seen in the public's shift in prioritising cars over public transport, with the majority of motorists saying that "they will use public transport less in future as a result of the pandemic" in the RAC's Annual Report on Motoring. 
Interestingly, the report also showed that just 31% of people have become more dependent on their cars in the past 12 months (down from 35% in 2019), which is likely to be as a result of a huge increase in people working from home and therefore commuting less. Despite this decrease, having a vehicle is seen as more crucial than ever – 57% of motorists say that having access to a car is more important given the pandemic than it was before.
This change in attitudes is further supported by government data from 2019/2020 showing massive declines in public transport use. In the year ending March 2020, local bus passenger journeys in England had fallen by 238 million, a decline largely attributed to the effects of passenger journeys due to COVID-19 in the last quarter. What's more, data from July – September 2020 show an additional decline in local bus passenger journeys in England by 2.66 billion in the past year, a 38% decrease compared to the year previously. 
Even as we approach the end of Q1 in 2021, there is a high level of uncertainty regarding what social restrictions will remain in place in the future in the fight against COVID-19. The reliance on cars over public transport to reduce the transmission of the virus is clear, but what about other forms of transport?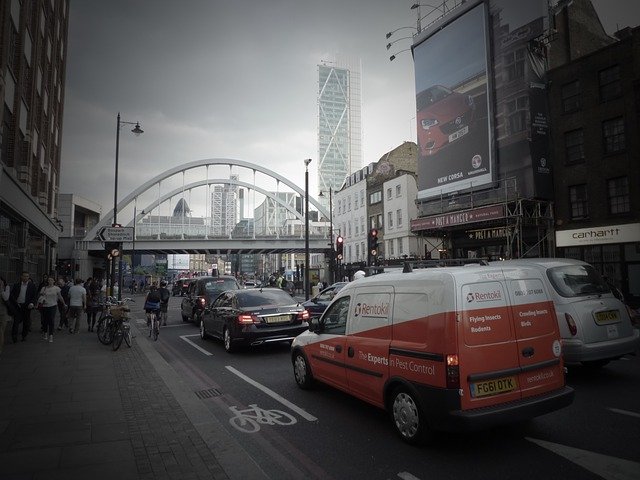 Over 70s and avoiding public transport
The over 70s have been regarded as a critically vulnerable group advised to shield as much as possible for the majority of 2020. For many, this signalled a year without seeing family, navigating video conferencing software to stay connected, and relying on support networks for basic needs such as food shops. For others without those support networks, it meant losing the independence and freedom to connect with local communities or even to get outside and stay active.
70 also happens to be the age at which driving licenses in the UK automatically expire, with driver's required to fill out a self-assessment declaring they are medically fit to continue driving.
For some, this is nowhere near the end of driving a car – in 2018, over 5 million over 70s still held a full driving license. However, this is still a significant decrease in numbers of people holding a full driving license compared to other age brackets.
The question begs, therefore, with so many over 70s unable to drive a car, avoiding public transport, and at increased risk of COVID-19, how are they getting around?
The impact of shielding
Here's what we can tell you. It's very likely that the strong message across the world for the vulnerable members of our society – those 70 and over or with a pre-existing condition such as diabetes, a lung condition, heart or liver disease – to stay at home led to a huge decrease in those members of our society leaving home at all.
A poll from Age UK looking into the impact of the pandemic on our older population's mental health last year found that 64% felt less confident taking public transport, with additional data from the ONS finding that 2 in 5 over 70s felt unsafe or very unsafe leaving their homes.
Staying fit, active, and social is already a challenge for an aging member of our society in normal circumstances, and what the past year has shown us is that those more vulnerable members of our society – especially those without a strong network of family and friends nearby – have been hit dramatically by COVID-19 in terms of mental health, isolation, and physical capacity.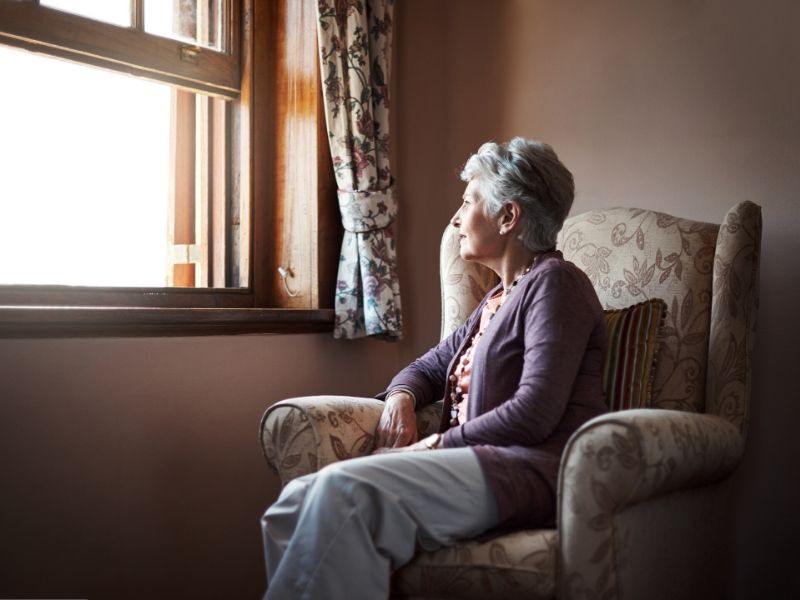 Possible alternatives for the future
What can all of this data from the past year show us, then? It shows that in 2020, public attitudes towards public transport shifted considerably, with fears of spreading or contracting COVID-19 leading to significant declines.
It shows that while car use has fallen due to many people working from home, cars are seen as more crucial than ever. And it shows us that the over 70s, millions without access to private transport and classed as extremely clinically vulnerable, have been isolated, without independence, support, or the means to stay active while still being safe.
Looking ahead, how can older members of the population seek to regain their independence as the risks of COVID-19 slowly reduce?
One possible solution lies in the increasing innovation of mobility scooters to suit a range of budgets, needs, and disabilities. From April 2020, there was a significant increase in mobility scooter searches on GoogleTrends for the remainder of the year, with interest slowly declining as the winter months approached.
Rather than a significant increase over 2019, Google trends instead shows a dip in interest (and perhaps, confidence) in mobility scooters in March 2020, when the first national UK lockdown was announced. Indeed, a look into the global mobility scooter market from Fortune Business Insights suggests that despite the rising number of the aging population worldwide (estimated to reach 2 billion by 2050), the pandemic last year negatively affected sales of mobility scooters in 2020.
Despite the somewhat expected decline in mobility scooter sales in 2020, these two facts remain: the aging population is growing, and mobility scooters can provide an unparalleled level of independence and freedom to the more vulnerable members of our society with mobility issues.
In addition, accessible travel is being made easier. In October 2020, a new mobility scooter permit scheme was introduced to 21 routes and 140 stations by Northern Railway, meaning that while many people may be more comfortable using their mobility scooter for local journeys now, travelling longer distances with a scooter will be more accessible in the future.
Benefits of using a mobility scooter:
Eliminates the risks of public transport in the pandemic
More independence (74% of users said they would not make the same journeys if they could not use their scooter – RICA Market Study)
Easy to maintain
Cheap to insure
A range of models to suit different needs
Cons of using a mobility scooter over public transport:
An expensive upfront investment
Less convenient if travelling with more than one person
Must be aware of the rules and regulations driving on the pavements and roads
Not ideal for shopping
Can't be used to cover longer distances
Support with mobility scooters
For many people with mobility issues, the main hurdle is making that initial investment in a mobility scooter. In the past, Surewise have hosted mobility scooter giveaways in partnership with mobility scooter brands and we are consistently blown away at the level of people whose lives would be changed by having access to a scooter.
One scheme that may be particularly helpful is the Motability scheme. This scheme enables anyone who receives a higher rate mobility allowance to use their mobility allowance to lease a mobility scooter or electric-powered wheelchair.
Summary
It's clear that the past year has had a significant impact on the public's trust of public transport, and for people with mobility issues and no access to other means of transport, this has resulted in a long 12 months of isolation and significantly reduced mobility.
As the UK takes strides towards a return to a life closer resembling normality with a huge vaccination drive, it remains to be seen whether those left isolated for so long will ever feel comfortable resuming their daily lives with the added threat of the virus to contend with.
Mobility scooter resources: