Reviews and Feedback
Our customer feedback is a critical factor for us and is used heavily when designing and improving our products and making sure that they are among the best and most affordable on the market.
Who we use
We welcome feedback by email, phone, social media and via our third party reviews providers, Google & Trust Pilot. Trust Pilot, in particular, are independent business that has strict rules to make sure that all reviews are from real customers with real points of view. We aim to answer every single piece of feedback we recieve regardless of the channel it comes through.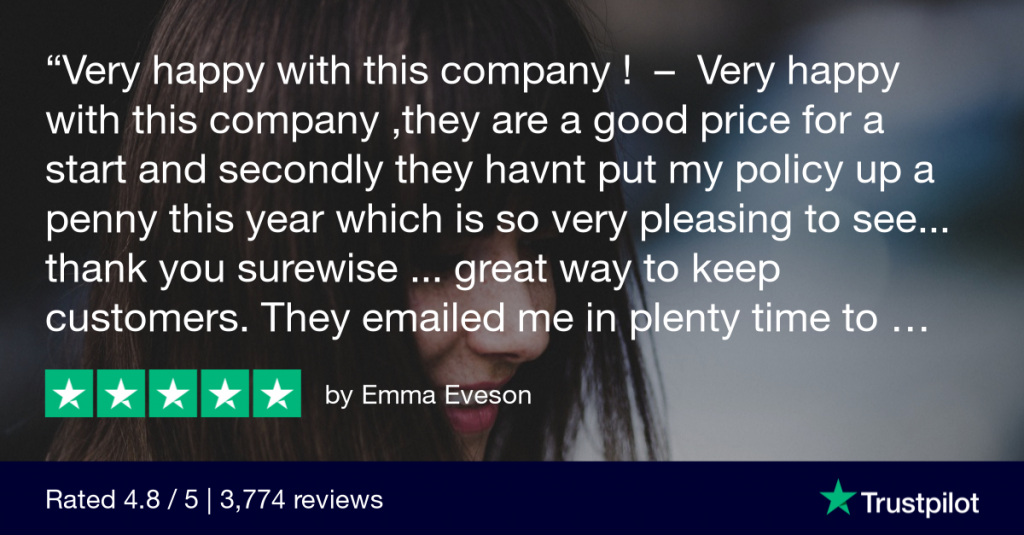 Where to see our scores
We display our Trust Pilot reviews on a number of places across our site, including our homepage and across all our booking pages and below. You can also see them directly on the Trust Pilot website.
Here are just a few of our favourite reviews
How we use feedback
All the feedback we receive, via any source, is monitored internally and overseen by two of our company directors. Feedback, once actioned upon, is then used to improve our service and as mentioned above, helps with the ongoing design and improvement of our insurance products.

Here are just a few of our favourite reviews