In this guide, we'll cover how to get student contents insurance that fits within your budget, what options are available to you, and other student insurance options you may want to consider. Additionally, we'll explain what a student contents insurance policy will cover and why it is important to insure your possessions at university.
How does student contents insurance work?
Student contents insurance is a type of home insurance that covers the replacement value of your belongings, rather than the property that you are living in itself (which is known as buildings insurance). This is the ideal type of home insurance for students living in private halls or rented accommodation, and will cover your possessions should they be accidentally damaged, lost, or stolen.
Read next: Storage Insurance for Students
The average student's possessions value between £2500 and £5000. The Association of British Insurers (ABI) has found that one in five students is likely to be robbed while at university. Other estimates place this figure at one in three. Are you starting to see why adequate student insurance is so important?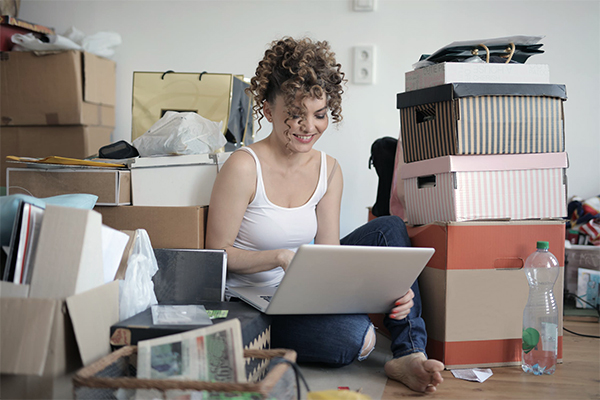 Why do students need contents insurance?
Most students living away from home while studying bring their entire lives with them. That doesn't just include clothing, either; most students will have their smartphone, laptops, bikes, and other valuable items that could have an enormous financial impact if you didn't have insurance to cover the cost of replacing them if stolen or damaged.
Student contents insurance simply puts a safeguard in place should you become a victim of theft, or your items get otherwise damaged.
What student contents insurance options are available?
If you are thinking about taking out a contents insurance policy, there are several options for students and their parents to consider, including:
Extensions to parents' home insurance
Some home insurers allow add-ons that cover students' possessions while at university. Cover is usually limited, so consider dedicated insurance policies to fill the gap. You should note that not all insurers have this as an option.
Universities' insurance covering halls of residence
Some universities have student contents insurance policies in place that cover the contents of students' rooms in halls of residence. Cover is limited so consider topping up with individual policies, such as gadget insurance. Some universities will increase your overall coverage for an additional fee.
Contents cover for renting a privately owned house or flat
Landlord's insurance doesn't cover tenants' possessions, so if you're a student renting a house or flat (including house shares), you'll want to take out your own contents insurance policy to cover your belongings. Remember that some policies only cover possessions in your room, and not in a shared area, such as a TV in a communal lounge.
Dedicated student insurance
Student insurance policies available are customisable to suit individual student's needs. They can provide cover musical instruments, text books, course fees, travel, and bicycles.
Check if your insurance covers students during holidays or if it's only valid during the term. Find out if cover extends to 'walk-in theft', which is when there's no evidence of forced entry. This is important in all shared accommodation where people may come and go as they please.
Additional advice: Ensure you have off-property cover. This includes using your tablet on the university steps between classes. Cover should also include accidental damage. Students have active social lives. It takes just one semi-wild party to damage laptops, cameras, and text books.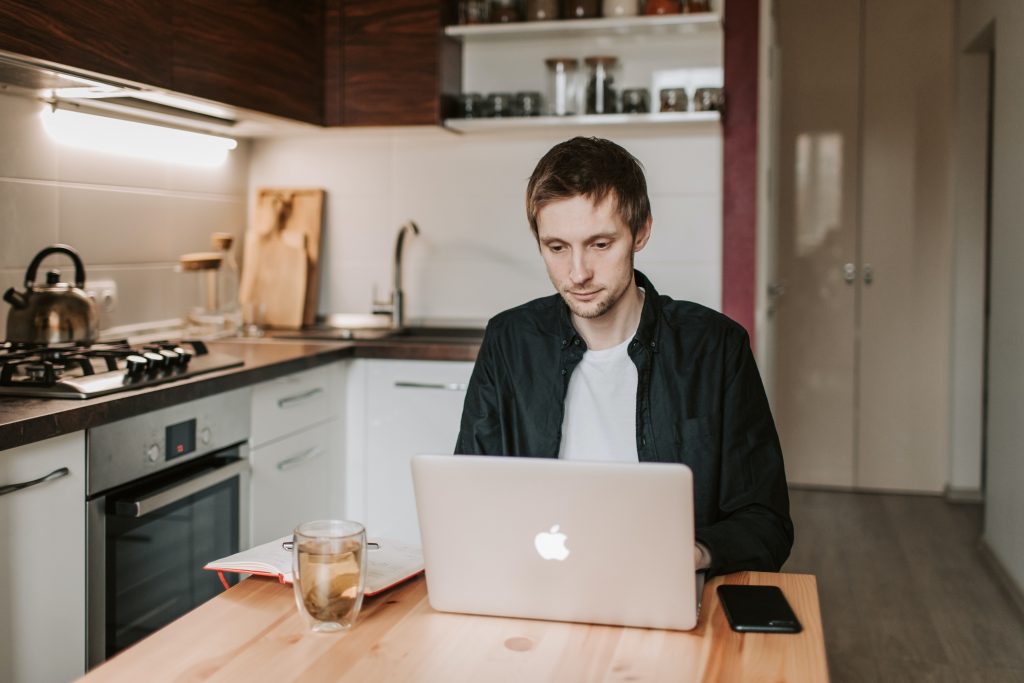 What does student contents insurance cover?
You should check the specifics of your policy document for exactly what is and is not covered on your policy. However, in general, your student's home insurance policy should cover you for the loss, theft, or damage of any of your belongings at your student accommodation.
This can include:
Laptops and mobile phone
TV
Appliances
Clothing
Personal items
Books
Furniture
It's crucial that your contents insurance covers the full replacement value of your items. There's no point in taking out contents insurance with little to no coverage if you ever need to make a claim.
Is there anything students' contents insurance doesn't cover?
Many insurance policies have certain exclusions that are not covered, or conditions which invalidate your policy. This can include things such as high value items, accidental damage (often offered for an additional premium), belongings that are stolen away from your home, theft when your room is left unoccupied e.g. if you go home for the holidays.
It's important, therefore, to know exactly what is and is not covered under your specific policy so that you can keep your items safe at all times.
In many cases, you can add-on elements to your policy to cover these things. You may want to consider, for example, 'Walk-In Theft' cover, which means your policy will still be valid if there is no sign of forcible entry and you are not required to have locks on your room. Additionally, if you are living in a house share with multiple people, make sure that your contents insurance applies to shared accommodation.
How do I take out a student contents insurance policy?
Read more about our contents insurance policies and then simply click the 'Get a Quote' button. We'll ask you for:
The date you want your policy to start
Where you are living
What you want included within your policy
Whether you want just contents or home and contents insurance
Your name, address, etc
The value of the items you want covered
Other types of insurance students may need
To fill in various gaps in insurance, students should also consider the following standalone policies:
Gadget insurance to cover multiple valuable gadgets, including laptops, tablets, smartphones, Kindles, music players, and gaming consoles.

High-value item insurance. If you have an item that is worth over £1,000 (such as a high-spec laptop), you may want to take out separate high-value item insurance to guarantee this will be covered if it is stolen or damaged.

Festival insurance is important if you love live music or comedy weekends and are going to spend time in temporary accommodation (tents) surrounded by strangers in varying degrees of intoxication.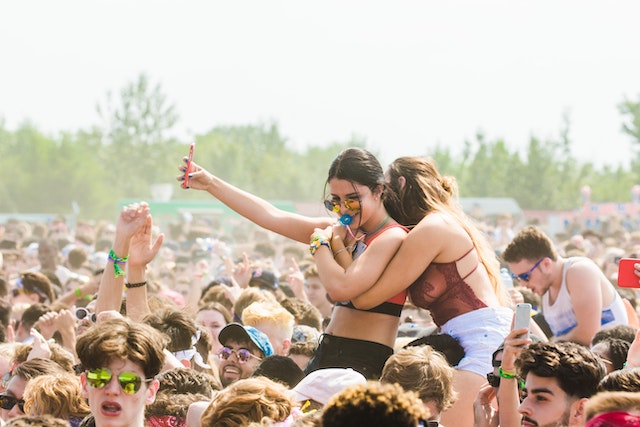 Student car insurance
If students are lucky enough to go to university with their own car, car insurance is non-negotiable, but again there are options. If students aren't going with a car but might still have opportunities to drive, well, car insurance is non-negotiable. Let's look at options.
As with traditional car insurance options, student insurance includes options for third-party only, third party fire and theft, and comprehensive cover. Third party only is the minimum legal requirement and is usually cheaper than the other options. The devil is in the details, so read the fine print, especially regarding cover levels and excess.
Some car insurers allow students to stay on their parents' car insurance on a limited basis, for example, when they visit during the holidays and drive their car. If students are the primary driver, they need insurance in their own name. It's illegal to take out an insurance policy under someone else's name.
University addresses are considered higher risk by insurers, but that doesn't mean students can put down their parents' address. It will invalidate your policy.
It may be wise for students to get telematics or black box insurance, as the information on the way in which you drive (safely or recklessly) can affect your premiums.
Temporary car insurance is also an option if students don't have a car but may borrow a car for a weekend or a short holiday.
Take safety precautions to ensure claims are paid
It's important for students to take additional safety precautions that may deter criminals and protect their assets, as well as demonstrate responsibility and ensure insurers are more likely to pay claims.
Safety measures include:
Asking landlords to upgrade security if you don't think current measures are sufficient.
Always lock your room if you live in a hall of residence or shared accommodation.
Never leave valuables in plain sight.
Mark your belongings with a UV pen. This is so police can return your property when it's found.
Don't tell all of social media that you just bought a new laptop and then announce you're going to a music festival for the weekend.
Don't leave valuables in your room or rented flat when you go home for the weekend or holidays.
A little common sense will go a long way to keeping belongings safe and insurance premiums down.
How much does student contents insurance cost?
The button below will take you straight through to building your own personalised quote for contents insurance for students. If you or your child are heading off to university soon and this has been a concern of yours, take out your affordable policy today and get that peace of mind that your items are covered should any unexpected incidents occur while leaving away from home.