What is Storage Insurance?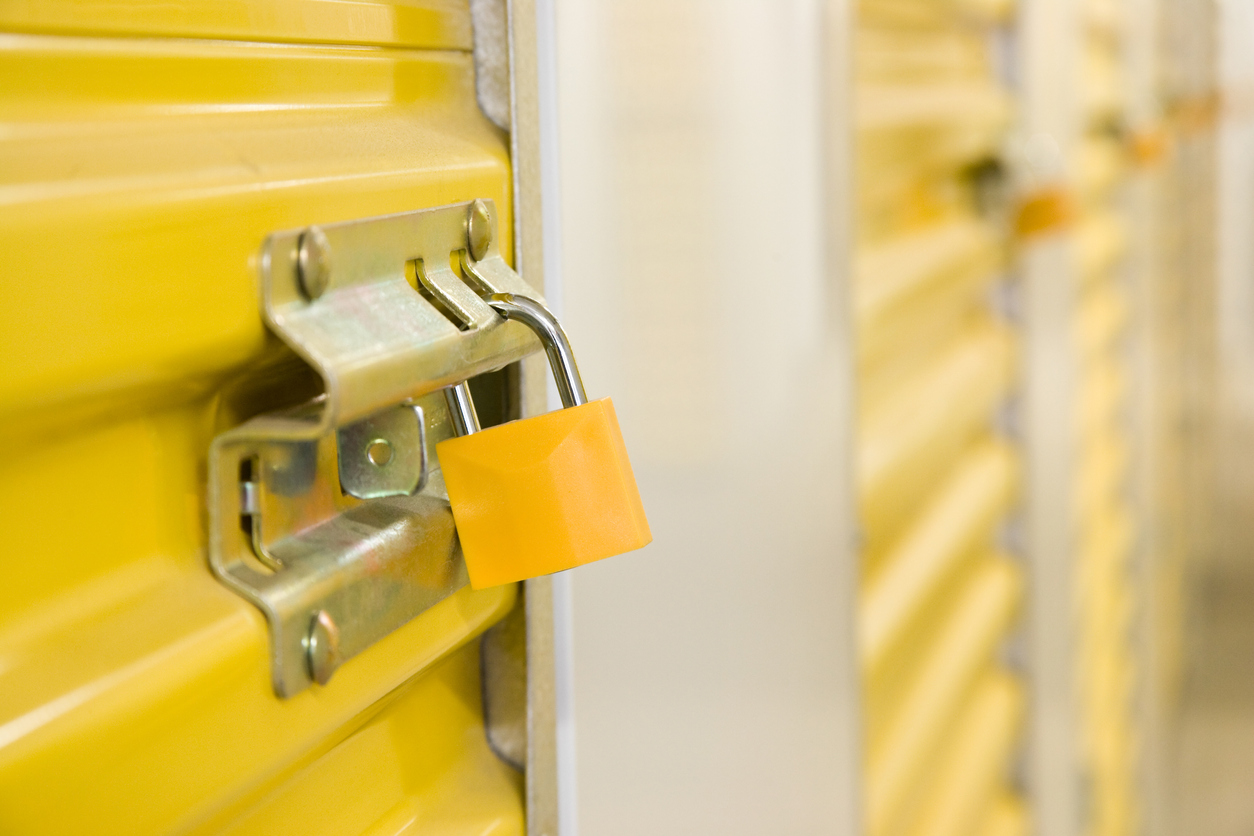 Storage Insurance, also known as "Self Storage Insurance", protects your possessions from damage or theft, whilst they are contained within a unit at a storage facility. Some policies, including ours, also cover the transit of your possessions to and from the facility in which they are stored. Self Storage facilities can add large mark-ups on insurance add-ons, so it usually pays to shop around and buy your insurance independently.
Self Storage Insurance for Home & Business
If you have run out of space in your home or office, using self storage is a great option.
Our Storage Insurance provides protection against things like fire, theft & much more, allowing you to rest assured that the contents of your storage unit are always covered.
Self Storage Insurance is compulsory at most storage facilities, as a result, many storage providers offer insurance which people take as an easy option but these Storage Insurance Policies are typically much more expensive.
If you are storing items in an internal or external shipping container, then please see here our container storage insurance page.
99% of Storage Insurance Customers save with us!*
On average we are 3 times cheaper than buying your insurance directly from your storage provider!
*According to research conducted in July 2019 by Proinsight, 99% of customers save money with our storage contents insurance policies compared to the policies provided by storage providers, excluding special offers.
The Telegraph Money uncovered further examples of customers being charged up to seven times as much as the normal rate for storage unit insurance, with some being told that they cannot shop around for a better deal and others being charged more for the insurance policy than the actual storage unit itself.
With our comprehensive and affordable insurance for storage unit contents, you can live life confidently knowing that your belongings are protected without breaking the bank!
Why choose us?
These are some of the reasons our customers choose us;
Fast Quotes with Immediate Certificate
Pay with Credit or Debit cards, including AMEX
Apple Pay or Google Pay available
No Credit Card Charges or Admin Fees
UK Based Call Centre
No Renewal Price Hikes
Our policies are underwritten by SAGIC, The Salvation Army General Insurance Corporation, who are wholly owned by The Salvation Army. This means when you buy this policy, you are helping The Salvation Army support people in need and gives you an ethical, trustworthy underwriter to look after you in the event of a claim.
Why choose our Self Storage Insurance Policy?
Ultimately, we want to protect you & your belongings from the unexpected with:
Domestic and commercial storage insurance for short and long-term storage rental.
Policies tailored to your needs based on;

Total value of contents in the storage unit (up to £50,000)
Your budget
Required cover duration
Specific Items (Bicycles, Deeds/Bonds etc.)

Affordable cover from as little as £0.70p per week
Cover for singular items up to the value of £7500
Fast & easy process without the need to complete lengthy inventory lists
Access to an online account which will allow you to conveniently manage your policy
What's covered?
Cover for home and business contents, including:
Computer and electronic office equipment
Deeds, registered bonds and other personal documents up to £1,000
Household furnishings, furniture, carpets, curtains, and home appliances, including gas and electric cookers and telephone equipment
Pedal cycles up to £1,000 per cycle
Machinery, stock, tools, and plant
Personal possessions
Stamp collections and coin collections, with proof of ownership and providence up to £1,000
Valuables up to £1,000
Loss or damage to stored contents in the event of:


Natural disasters, including lightning, earthquake, storm, flood and weight of snow
Fire and explosion
Leaking water/liquid from fixed water tanks and pipes
Theft and attempted theft, with proof of violent breaking and entering (e.g. broken lock)
Falling trees, telegraph poles and lamp posts
Collision by a vehicle or animal
impact by aircraft and other flying devices or items dropped from flying aircraft
Rioters, violent disorders, strikes, labour disturbances, civil commotion and malicious acts
We will replace or repair any stored items damaged. Repair or replacement will be at our discretion.
Get a Quote
What's not covered?
Please have a look at this section because, sadly, we cannot cover everything
Your policy doesn't cover any type of currency, including money, coins, bullion, credit/debit cards, lottery tickets and vouchers.
Your policy doesn't cover dangerous items, including explosives, flammable contents and firearms and ammunition.
Personal or Commercial Possessions not stored in a purpose-built storage unit that has CCTV and fire alarms.
Personal or Commercial Possessions stored in wooden crates.
Important bits to know
In the event of an incident likely to result in a claim please visit our help centre for details on how to claim.
Storage unit requirements
There are many different types of storage facility in the UK and it's important to be aware of several factors that we consider necessary for storage providers to meet as a minimum requirement.
The location is a purpose-built storage facility with CCTV, fire alarms, and access to the facility is either given by staff present at the premises or by a secure key code provided to paying customers.
We constantly compare our rates and coverage with other insurance companies to make sure we provide the highest level of cover and market-leading prices.
Storage Insurance for your Business
Cluttered offices and crowded environments make for an unpleasant working space, which is why more businesses are opting for commercial self storage options to keep unwanted furniture, paperwork & more, securely stored off-premises.
Keeping these assets protected in the event of an unexpected accident is just as important is keeping your work premises and everything inside safe.
For many commercial storage facilities, insuring your belongings may be compulsory, but remember that buying in-house will not always provide you with the best cover (and the best prices) for your requirements.
Why get Commercial Storage Insurance?
Most quality self-storage facilities have 24/7 surveillance, gated entry and top of the range services, so you may be wondering why you need to pay for insurance on top of storing your businesses surplus items there.
Storage Insurance covers your commercial belongings against unforeseen incidents and natural disasters including fire, flooding, theft and more. Many businesses choose to store archived paperwork, surplus technology and equipment, and the potential time and monetary cost of having to replace these items should something happen to them can be extremely high. Protecting your items for as little as £0.50 per week provides the peace of mind you need to know you're covered should something happen to them.
Tips for taking out insurance for storage unit contents
Here are a couple of tips that may help you when you are looking for the best self storage insurance policy;
Shop around before taking out a policy
Ensure that you are not paying above the normal rate
Ensure that the cost of the policy is in proportion with the cost of the unit itself
Not all storage providers accept insurance from a third party, check with them before you take out a policy
If storage providers insurance policies are expensive, it may be better to shop around to find a better facility that will also allow you to take out insurance with a 3rd party
Whilst it is a big factor, cost isn't everything! – the cheapest storage insurance isn't always the best.
Remember to read the policy wording to ensure that the cover fits your needs.
Frequently asked questions
Do I need Self Storage Insurance?
It depends on the company but most Storage Facilities will require you to insure the possessions contained within their unit.
Why do I need insurance for a storage unit?
Taking out insurance for storage units is important if you want to keep your items protected from damage, theft or other unexpected problems that can occur.
In general, Storage Providers take very limited responsibility for anything that may occur to your belongings, even though the unit is kept on their premises.
How much does insurance for self storage cost?
The cost of storage insurance depends on a number of factors including size, location and what items you store in it. It is difficult to give an average cost for self storage, because there can be many different variables within the policy, as well as there being massive differences in price depending on your insurance provider. One thing is for sure, it is always good to compare storage insurance online before taking out a policy with the storage provider, as it could help you save money!
Is Storage Unit Insurance worth it?
As it is compulsory at most facilities, it is well worth having regardless of the scenario, however, it is always a good idea to do some research & shop around to keep costs low.
With Storage Facilities offering expensive policies, sometimes costing more than the storage unit itself, it is worth taking the time to do a self storage insurance comparison.
Do you insure all Self Storage facilities?
Yes, if it meets our insurance requirements.
Please note: we do not cover any contents being stored within shipping containers or wooden crates.
Does this Storage Insurance policy cover storage units outside of England, Wales and Scotland?
The storage facility must be within England, Wales or Scotland and you must be a UK resident in order to purchase our insurance policy.
How do I calculate the sum of the goods I want insured?
As the customer, it is your responsibility to calculate the sum of the goods you have in storage. You can do this by adding up the amount you paid for all of the goods combined or the value of items stored can be determined independently by a professional valuer.
Is there an excess?
If you purchased or renewed your Storage Insurance BEFORE 1st June 2018, there is an excess of £100 for each and every claim.
If you purchased or renewed your Storage Insurance AFTER 1st June 2018, there is no excess fee.
Who do I call if I need to make a claim?
Our underwriter SAGIC has its own in-house claims. To make a claim you must contact them on 0300 030 1865 with your policy number at hand.
Please refer to the section 'How to make a claim' of the policy wording for more information.
Can I extend my policy?
Yes. You will receive a notification prior to your policy's expiration and if you decide to extend it, you can do so within the policy period.