Welcome to the National Mobility Scooter Database
Our National Mobility Scooter Database is available for you to register and protect your mobility scooter for free.
If you have a Mobility Scooter Insurance policy with us and you haven't given us your scooter details yet, please visit your My Account to register them. If you don't already have some stickers, we'll get them sent out to you ASAP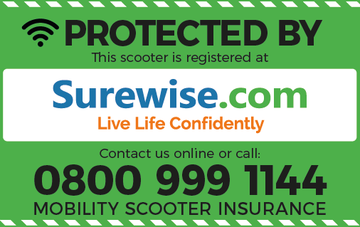 Don't delay, get registered today!


Click Here To Register Your Scooter With Us

If you are a member of the Police and you would like to trace a Mobility Scooter back to its owner, please contact us through our help centre using an official police email address with the details you would like to trace.