This article will look at the potential challenges the shift to electric vehicles will entail for drivers with accessibility requirements and what potential solutions are at hand (or will need to be found).
The phase-out of petrol and diesel car sales in 2030 means the vast majority of UK drivers will be behind the wheel of electric vehicles within the next ten years. This includes what is estimated to be 2.7 million disabled drivers in 2035- half of which will be partially or wholly reliant on the public charge point infrastructure in place (meaning they will need to charge their vehicle away from home).
You might also like to read: Mobility Scooter UK Regulations & Rules Explained.
What drivers with disabilities need to know
The United Kingdom has an average of over 345,000 EVs (EVs) installed in Britain in 2023 and an average of over 650,000 plug-in hybrids (PEVs). Is there any correlation with vehicle accessibility?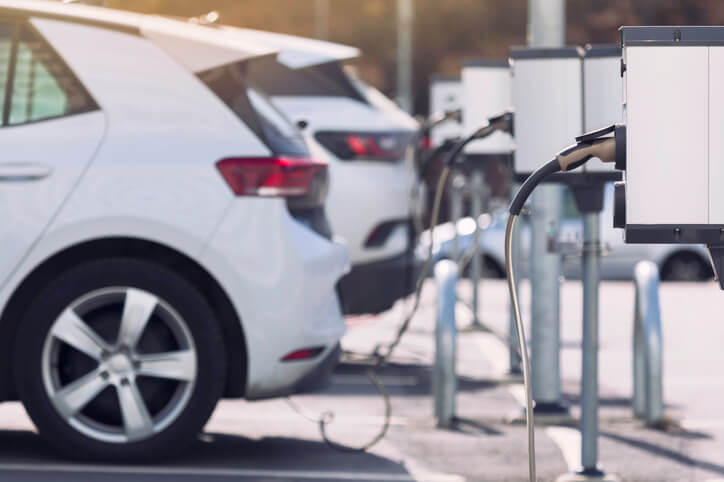 Drivers with disabilities: statistics
The Department for Transport's 2020 report on Disability and Accessibility revealed that:
Disabled adults in England made 28% fewer trips than non-disabled adults
Around a third of trips made by disabled adults by car were as a passenger
33% of trips made by disabled adults were for shopping
Disabled people are more likely to be in a household with no access to a car
It should be noted, of course, that this report was conducted during the COVID-19 pandemic, where people were taking less trips in general and many disabled people refrained from frequent travel in order to shield from transmission of the virus.
However, what we can also take from this report is that there is still much to be done to make driving in general more accessible to people with disabilities, in addition to focusing on making electric vehicles more accessible.
Disabled drivers and electric cars
A report produced by the Energy Saving Trust for the Department of Transport highlighted several issues that needed to addressed to ensure disabled drivers are not left behind in the transition to electric vehicles- in particular, issues arises from the infrastructure currently in place and the cost/availability of suitable modified vehicles.
1. Infrastructure
Serious questions have been asked regarding the availability and practicality of the current infrastructure for drivers with accessibility requirements.
As well as a general scarcity of charging points, the ones that are available present several barriers to use by people with disabilities- a survey reporting that 41% found moving the charging cable to be difficult; 54% said lifting the cable from the boot was a challenge.
Without the dropped kerb access or a flat parking area, accessing the charging zones themselves was found to be troublesome too.
Incredibly, only one fully-accessible charging point is currently available in the UK. With over 14 million disabled people in the UK and over 1 million disabled drivers, this shocking revelation demonstrates the lack of accessible charging points for electric vehicle owners.
Thankfully, the government has taken heed of these findings and among the proposals to address these issues are:
· Ensuring the space between the bollards and the charging points are suitable for wheelchair users.
· Revamping the accessibility standards and publicly categorising electric car charge points as either
1) Full accessible
2) Partially accessible, or
3) Not accessible.
Other solutions being explored include ensuring car manufacturers taking accessibility issues into account with future designs and the potential for 'inductive charging'- by electricity sent through the air to a coil on the underside of the vehicle.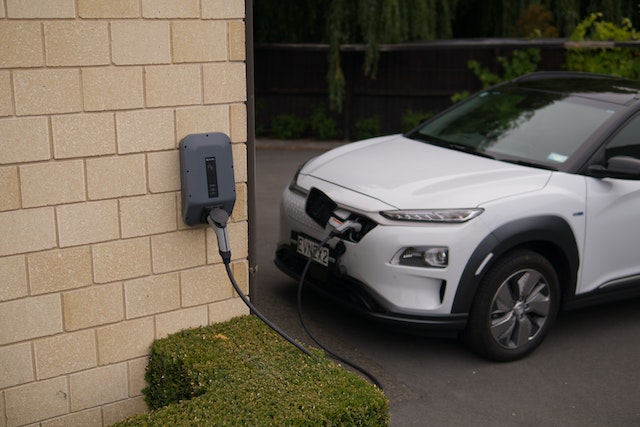 2. Cost of electric vehicles and modifications
While electric vehicles work out cheaper over time, the up-front costs are higher- and even more so when any modifications are needed, or an at-home charging point. Drivers with disabilities may need basic modifications such as hand controls, assistance for getting in and out the car, adapted mirrors etc – and the lack of availability of these things in a newer electric vehicle can be off-putting from the start.
This could discourage some disabled drivers and even rule out the possibility for others. This would have serious implications not just on their mobility but their general standard of life.
As well as the proposals for manufacturers to design vehicles that require less costly-modification, proposals have been made to subsidize the cost of vehicles, by way of a modified mobility allowance or the support of vehicle converters to reduce the cost.
So while it is frustrating that people with accessibility issues were not adequately factored into the manufacturing of this new technology, nor the infrastructure needed to support it, at least these are issues the government are very much aware of. And have almost a decade to address.
Benefits of using an electric vehicle
If you're considering an electric car, there are many advantages it can offer to those with a disability (even with the current lack of accessible electric vehicle charging infrastructure). A few major benefits can include:
Lower costs: An electric vehicle could be up to £900 cheaper to run per year than a petrol vehicle.
Smoother journeys: A major benefit of electric vehicles is the smoother ride you get compared to ICE vehicles. People with particular disabilities that may be triggered by bumpy driving may want to consider an EV for this reason.
Non-grip EV charging
Reduced noise
Lower maintenance
Less harmful to the environment
Zero emission vehicles
---
Surewise is one of the leading providers of mobility scooter insurance in the UK, offering comprehensive policies that cover theft, damage, key cover, puncture repair, and more – starting from just £3.85 per month.
Find out more about our mobility scooter insurance and why it might benefit you.