A shocking number of mobility scooter users (48%) have been given no training for their scooter, despite over 75% of drivers owning their scooter for at least one year, new research exclusively commissioned by Surewise has just found. Just 12% of mobility scooters sought out training for themselves, while 40% were given mobility scooter training when they first bought their scooter.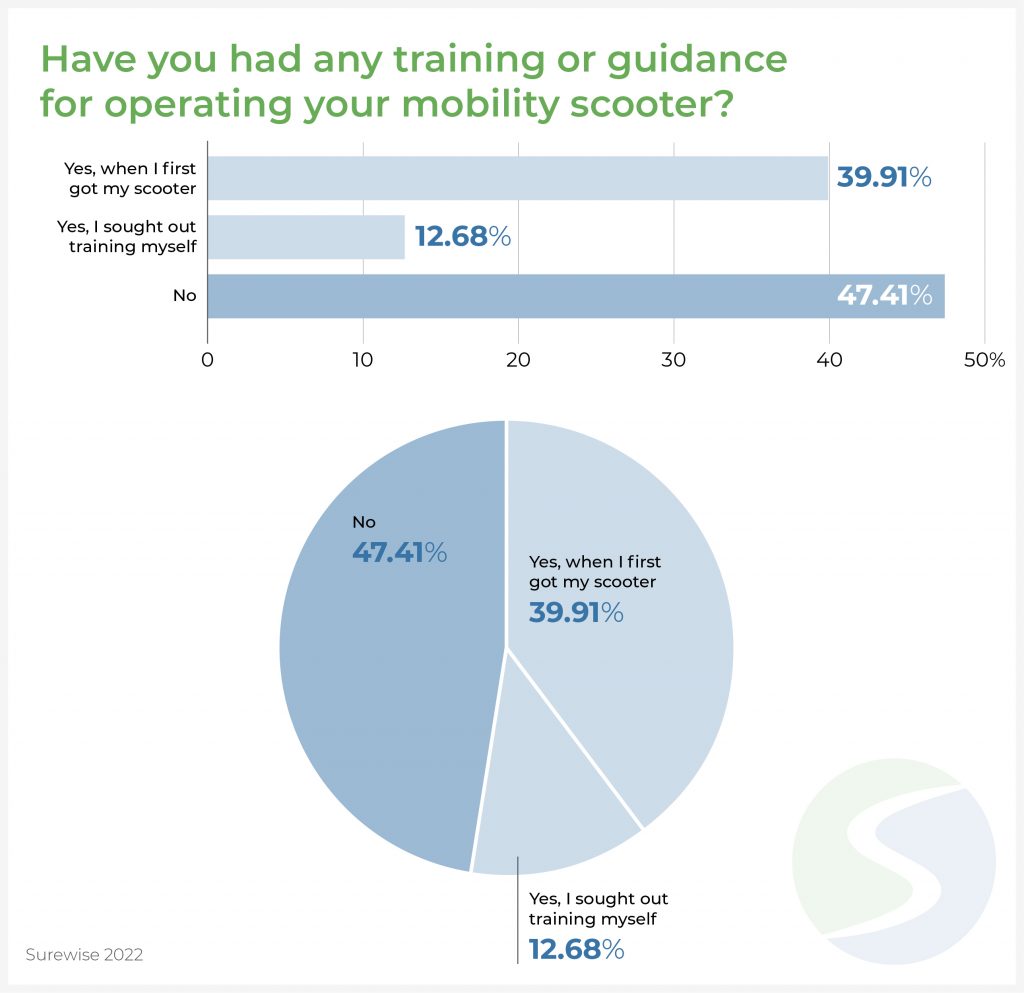 There are a growing number of mobility scooters in the UK – our recent survey estimates that there are currently just under 1 million scooter users, and this figure is only expected to grow in the coming years with the UK's ageing population. The results of the survey have highlighted an urgent need for mobility scooter training to be provided to all scooter users – rather than leaving it to the individual to seek training out themselves.
Stuart Bensusan, Director for Surewise, comments:
"To assure the safety of mobility scooter users and others, ideally any person purchasing a mobility scooter would also receive the correct training to ensure they are safe to be operating the vehicle.
The current lack of regulations mean that unfortunately, this is rarely the case – and it is down to mobility scooter users themselves and other organisations within the industry to ensure a higher standard of safety for all."
Desperate need for more training in the UK
The lack of training among mobility scooter users doesn't seem to be a user-led problem, either. 3 in 4 mobility scooter users surveyed agreed that training should be offered to new mobility scooter users as standard. This therefore indicates a major failing from manufacturers and government bodies to ensure the people that need these devices for greater independence and mobility are also able to operate their scooter safely.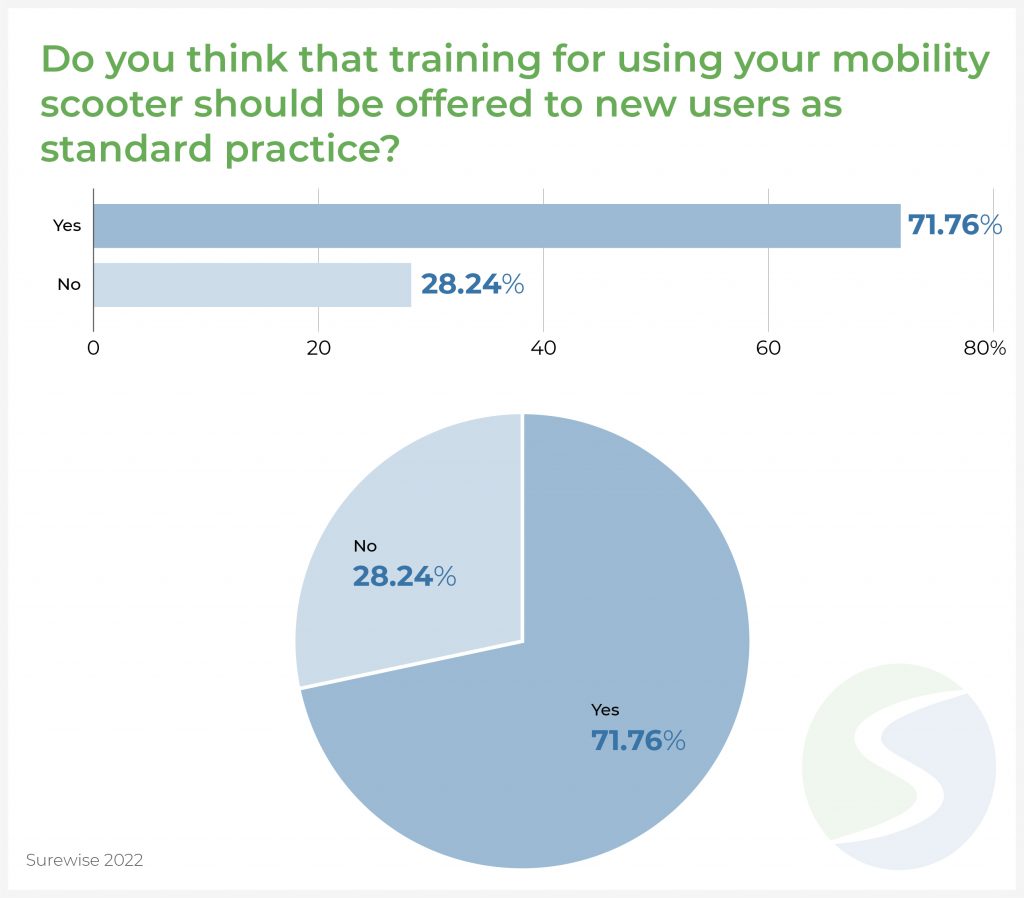 Currently, no licence is required to drive a mobility scooter on the pavements or roads. This, despite Class 3 mobility scooters being able to reach speeds of up to 8 miles per hour. While UK laws require motorists to obtain a licence and insurance, the regulations for mobility scooter users pale in comparison.
Mobility scooter safety
The Department for Transport released figures in 2019 that showed that mobility scooter accidents had increased from 236 in 2017, to 249 in 2019 – with 180 of these occurring on roads. 2019 sparked a number of petitions and campaigns for more regulation over the ownership and use of scooters, but little has been done by the government. More worrying, perhaps, is the alarming lack of data on mobility scooter safety beyond 2018 at all – perhaps indicating a worrying deprioritisation of this issue in light of COVID and other politics?
Instead, independent organisations have done what they can to ensure greater safety for all.
At Surewise, we released our Mobility Scooter Safety Guide for all of our mobility scooter insurance customers and any other scooter user who needs it.
What's more, we provide mobility scooter insurance with no excess, no administration fees, and no rise in prices for the last five years – from just £3.85 per month. We're proud to offer insurance that's rated 4.8 stars by over 7,000 loyal customers on Trustpilot.