(..And how do you list online property? ..see below!)
Don't you hate it when the answer is: It depends? It seems like such a cop-out.
Unfortunately, it depends is usually the only answer because of all the different factors at play.
Read below to find out the cheapest way to advertise property online that's right for you… but before you get stuck into that, don't forget we can save you ££££ if you use self-storage when you sell your home!
The cost of selling your home online depends on whether you use an online estate agent, a hybrid estate agent, or a traditional estate agent.
Traditional estate agents are by far the most expensive, and online-only estate agents are by far the cheapest. Hybrid estate agents combine online and high-street services. They are cheaper than traditional agents, and you don't have to sacrifice the benefits and services offered by traditional agents. Tepilo.com is a good example of a hybrid estate agent.
Your choice of state agency also depends on personal factors, like how much you are willing to spend on agent's fees, how much work you are prepared to do on your own, and which advertising platforms you have the most faith in. Traditional estate agents use online and offline marketing platforms. Online-only and hybrid agents use online property platforms only.
The good news is that 93% of people search for property online, so online channels attract home buyers' attention. After they've found a property, however, buyers rely on estate agents to handle the rest of the process. They're especially happy to hand over conveyancing, inspections, and financial negotiations.
This is where hybrid agents like Tepilo come to the fore. For a fixed fee, they market the property on online property platforms and provide optional services like professional photography and EPC.
The most successful online property sales platforms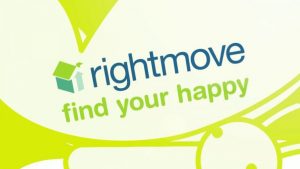 There are a few property websites that stand above the others. Zoopla and Rightmove have proven to be particularly popular and effective. Recent statistics show that Rightmove gets approximately 90 million visitors a month! Zoopla gets half that, but 45 million visits a month is still very impressive. Other figures estimate that Rightmove generates over 1.5 billion page impressions per month. It comes across as a super-powerhouse in the online property market.
In terms of online/hybrid agents, more than 1000 homes are added to websites each week; Purplebricks is the most successful site with approximately 1500 homes sold per month.
Currently, only 4% of all homes sold annually are by online agents, but that number is expected to reach 50% by 2020 – which isn't that far away.
What does it cost to advertise on Zoopla, Rightmove and PrimeLocation?
The catch with most of the successful online property sites is that only registered estate agents can advertise on the portal. Private sellers can't register or advertise their homes. The actual cost of advertising on sites like Zoopla, Rightmove, and PrimeLocation is quite fair; between £50 and £60 per month. The costs are usually included in estate agents' fees, so you have to decide if you want to pay a traditional estate agent up to 3.5% of the selling price or whether you want to pay the much lower flat fee charged by online-only and hybrid estate agents.
What are estate agent costs?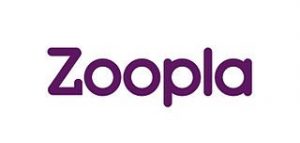 Traditional estate agents' fees vary from less than 1.0 per cent to 3.5 per cent of the selling price (source: which.co.uk). Typically, agents charge higher fees if you register with more than one agency. This means that fees cost thousands of pounds and sometimes tens of thousands of pounds. For example, at the upper end of the scale, a home that sells for £150,000 can have a fee of around £6300. The more expensive the property, the higher the fee, so if you live in an area where property prices are rising quickly (London, for example), you're looking at rapidly escalating fees.
Online and hybrid estate agents are considerably cheaper, and they offer different packages that you can tailor with additional services so you can be involved in the sales process as much (or as little) as you like.
Bear in mind that some online/hybrid estate agencies have higher fees in London or certain parts of London due to increased selling costs. However, even the higher flat rate is much cheaper than the estimated average fee Londoners pay to traditional estate agents, which is around £10,200. In instances like this, using an online estate agent can save you around £9000.
What do online estate agents cost?
Tepilo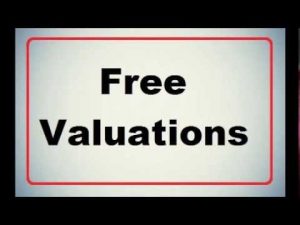 Tepilo has a standard package, which includes advertising on Rightmove and Zoopla, account management, and sales progression, and which costs £495. There is a more inclusive package that includes a premium listing on Rightmove and professional photography, which costs £795.
You can add to your basic package by choosing photography, floor plan, EPC, and a for-sale board, but each service costs extra.
eMoov
eMoov has a standard package, which includes photography, price negotiation, floor plan, listings on Primelocation, Rightmove and Zoopla, and sales progression, which costs £679.
There are also several optional add-ons, which cost extra, including premium listing on Rightmove and Zoopla, conveyancing, and EPC.
HouseSimple
HouseSimple offers sellers a free trial, during which your property will be valued, professional photographs taken and floor plans mapped out. You also get a free week's worth of advertising on Rightmove, Zoopla and about 500 other online property portals.
If you decide you want to continue with the service, then you can choose between two packages. There is a Fixed fee package which costs £495 (special offers are occasionally available) and which comes with a 10% discount if you pay upfront. There is a No-Sale-No-Fee package which costs £895 and which is only payable on completion of the sale.
easyProperty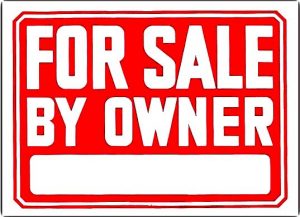 easyProperty offers sellers three packages, all of which include listings on Rightmove and Zoopla. Easy One costs £475 on a pay-now basis and includes valuation, viewing arrangements, negotiation management and the option to upgrade to include sales progression. There is the potential to save up to £8525 with this package.
Easy Two costs £825 with no upfront fee and includes everything on Easy One plus sales progression. There is the potential to save up to £8175 with this package.
Easy Three costs £1500 with no upfront fee and includes everything on Easy Two plus 10 hosted viewing slots, 30 brochures, and premium listings on Rightmove and Zoopla. There is the potential to save up to £7500 with this package.
Purplebricks
Purplebricks offers an inclusive package with costs that start from £798 and go up to £1158. Prices vary according to location, so the fee in London and its surrounds is higher than in other areas. The package includes listings on Rightmove, Zoopla and hundreds of other property websites.
You get a free valuation, and if you want to go further you get a professional valuation and ongoing support from a local expert, as well as professional photographs and professional adverts, and post-sales support to help you manage the conveyancing process and provide assistance wherever required. There are no upfront costs.
House Network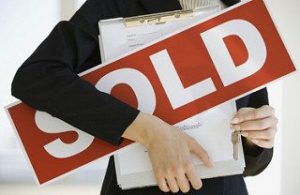 House Network offers two packages. There is a pay upfront package which costs £699 and has no completion cost. There is a pay later package which costs £699, so you don't pay anything upfront and only have to pay when the sale is completed or after 12 months, whichever comes first.
Both packages come with a free valuation and if you decide to take advantage of the service you also get professional photography, floor plans, viewing arrangements and feedback, sale progression, marketing on property portals and listings on Rightmove, Zoopla and Primelocation, price negotiation and financial check, and exchange to completion services.
Settled
Settled offers an inclusive package that costs £299. For the price, you get listings on property portals, including Rightmove, Zoopla and PrimeLocation, professional photos, floor plans, buyers vetted, negotiation and sales management, and 24-hour support, so you get assistance whenever you need it.
Yopa
Yopa offers an inclusive package that costs £780 which goes up to £1140 in some areas of London. You can pay the fee upfront or pay 6 months later. You get a free valuation and if you decide to use the service you instruct Yopa to market the property on various online portals, including listings on Rightmove, Zoopla, and PrimeLocation. The estate agent in charge of your sale will prepare an advert with professional photos and a floor plan for listing. The agent will also provide support and guidance for viewings and managing offers, and managing sales progression.
You can bump up your package with two optional add-ons: Viewings package, which costs £150 but the estate agent takes care of everything viewing-related, and EPC, which costs £75.
Remember that whichever route you choose, online or traditional, always ensure that your estate agent is registered with the Property Ombudsman.