Why buy your Carers Insurance from us?
1. Our Prices
We closely monitor our Carers prices against our competitors to make sure that we are always highly competitive.
We're not always the cheapest because providing the right cover levels and the right underwriting is very important, so in some cases, it's not just about the price; however, that said, we are among the lowest priced in the UK.
Importantly, we don't automatically increase our Carer's insurance renewal prices. This is called 'Price Walking' or paying a 'Loyalty Premium' and we just don't think that's looking after our customers fairly.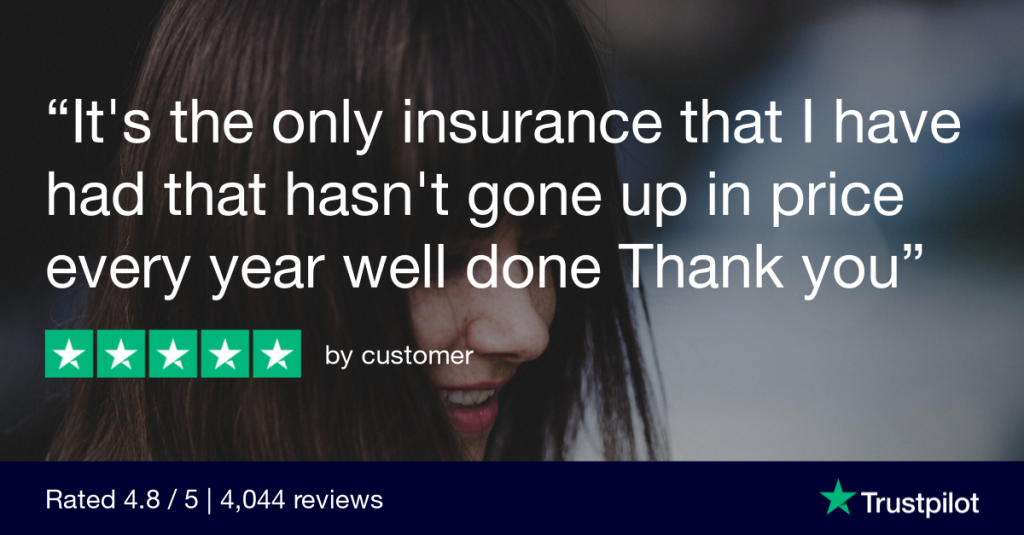 Our prices and cover levels are reviewed on a regular basis with our underwriters, Sagic (Salvation Army General Insurance Corporation), to make sure we don't get a sudden increase in premiums.
And unlike some competitors, we don't charge more to renew a Carers Insurance policy compared to buying a new policy. There is no special 'sign-up' offer or free period that turns into a higher price upon renewal.
2. We want you to feel confident in staying with us for the long term.
We have a policy of no hidden costs. Whether for card fees or cancellations and amendments. This means if you need to adjust your Carers Insurance policy, you won't find yourself asked for an administration fee, and you won't be penalised if you use a credit card or need to send us a cheque.
We don't store your credit card details, and we don't automatically renew your policies without asking you. Our payment partner, Stripe, does retain enough information so that we are able to refund or renew you at your request, however.
3. Our Products
We work with our Carers Insurance underwriters, Sagic, to provide specialist insurance products precisely created to meet our customers' needs. You don't need to have puncture care, for example, if you have solid tyres on your scooter. And we don't charge an excess if you claim.
Because our underwriters are wholly-owned by The Salvation Army, you can also purchase them with the knowledge that it's their ethical underwriting team who will deal with any claims you may have.
Many of our customers are also pleased to know that Sagic's underwriting profits go back to The Salvation Army to support their wonderful work and to help those in need.
4. Your Service
The majority of our business is actioned online, but we understand the importance of providing someone to talk to, so we also have a call centre in Hadleigh, Essex, which is open during normal office hours to help deal with any questions you may have. To contact us, please visit our help centre.
We pride ourselves on checking every bit of feedback and every review that we receive, and we're proud to have five stars on a number of industry-leading review sites. See our Carers Insurance reviews page here.
5. Our Company
Surewise is an established insurance intermediary specialising in home and care insurance products. The company has grown from launch in 2011, selling Appliance Insurance, to now, selling a wide range of insurance products for Carers, Mobility Scooters, and Self-Storage to name just a few.
We believe that our customers and our underwriting come before everything else in our business, and our goal is to help you to 'live life confidently' knowing that our policies have just the right amount of protection at a perfect price.
Please click on the quote button above or visit our Carers Insurance page to see how easy it is to get a quote and purchase a policy with us.
Here are just a few of our favourite recent reviews