We're delighted to have reached 5000 reviews and our 5-star rating on TrustPilot, the independent review website and would like to thank all of our customers for their feedback and help to make our service and our policies with the cover they provide into what they are today.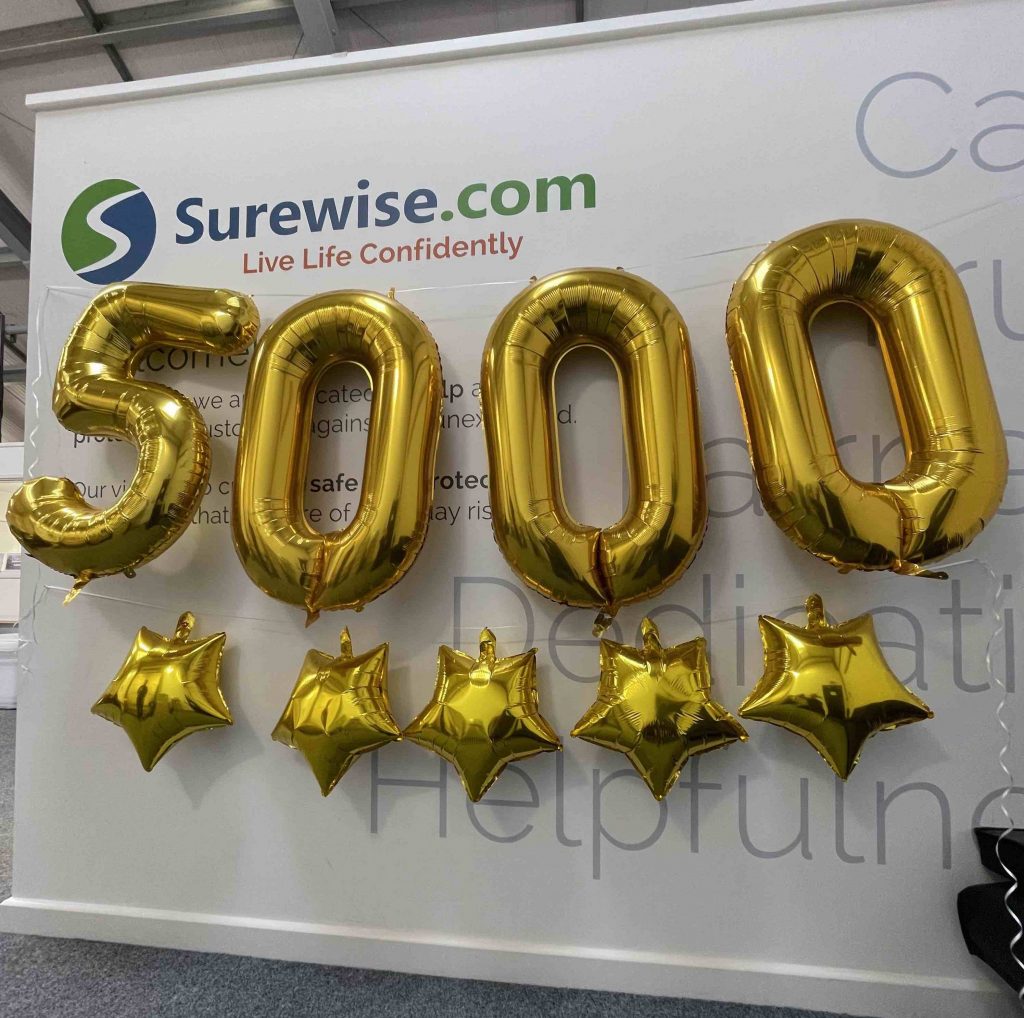 As soon as we launched Surewise in 2014, we aimed to review every single piece of feedback we receive from our customers at the highest level. Today, every single review, complaint or suggestion from our customers is reviewed by at least two of us, including a company director, and we LOVE hearing from you.
We're here to help you to live life confidently, knowing that you have fantastic insurance cover, from excellent underwriters and we want you to feel confident staying with us.
We work incredibly hard to avoid renewal price increases, have no hidden fees or payment charges and while good insurance is about the cover levels and claims service, not just the price, we are frequently the best value providers available.
But don't take our word for that, here are some of those reviews!