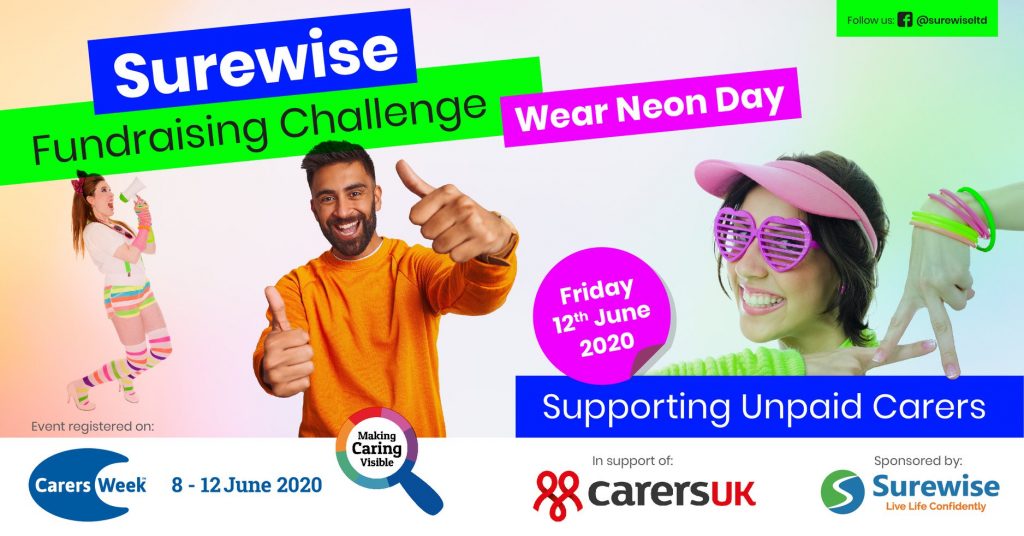 This year, Carers Week ran between 8 – 12th June. Carers Week dedicated to raising awareness, support, and spreading more information about the obstacles and challenges unpaid carers face in our society.
The theme for this year's Carers Week was "making carers visible", and so for our activity to help raise awareness this year, the Surewise team opted to get loud and proud by raiding our wardrobes for our 'neon day' fundraiser.
The fundraising challenge
On Friday 12th June, we challenged our team to get dressed up in their brightest neon and fluorescent clothing and send in their selfies as we work remotely, all with the goal of fundraising for Carers UK and supporting carers.
For each neon item worn, the higher our donation to Carers UK.
As an added challenge, we invited our followers over on our Facebook page to get involved by sending in their own photos – the brighter the better!
Here's a snippet of some of the great outfits our team put together on the day: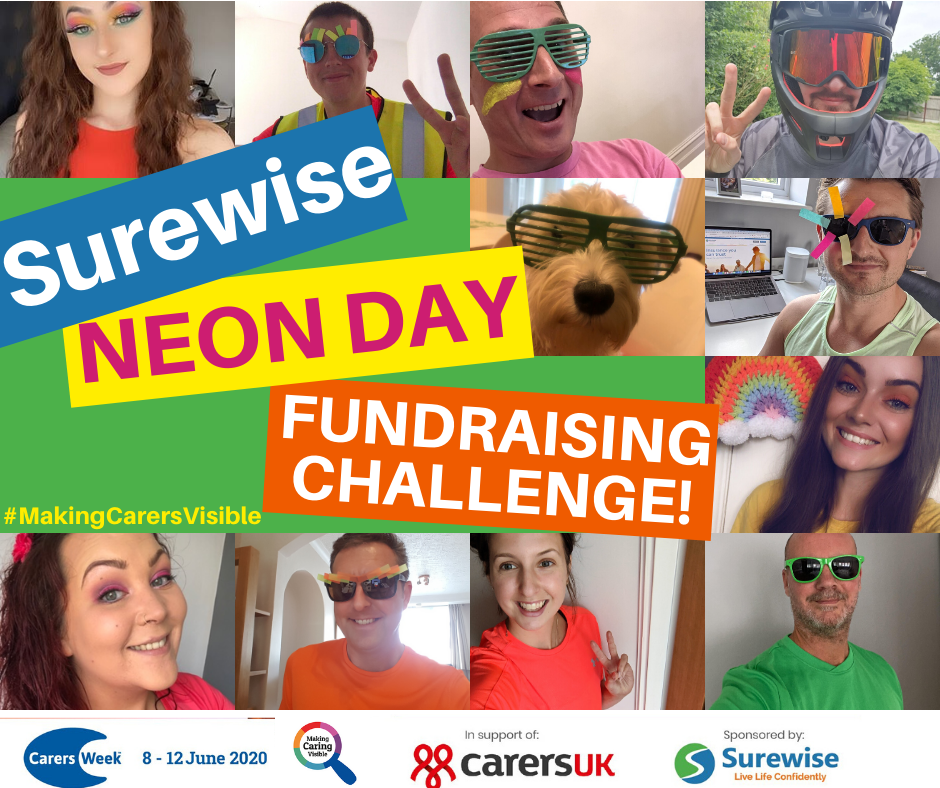 In all, we were able to raise £220 to donate to Carers UK, helping to support carers and raise awareness. A big thanks to every member of our team for being such good sports and having some fun with this!

Carers Week Information
Carers Week is an annual event that aims to raise awareness for unpaid carers in the UK (an estimated over 6.5 million people), organised by Carers UK, Carers Trust, Age UK, and a number of other leading organisation in the UK.
Fundraising is just one way to get involved this week and show your support – head to the official Carers Week website to see how you can join in, whether you're a carer or just want to add your voice and show some support.