Preparing your home for potential buyers – otherwise known as 'staging' – is an important process to ensure your property has maximum appeal for buyers.
Staging your home correctly can not only sell your property faster, but can also help to add thousands in value to your home – so check out our top tips to selling your home for more below.
Neutral Tones
When it's your home, you have the freedom to decorate your homes however you want – but those bright red walls (for example) may not have quite the same appeal to everyone. Give you house a lick of paint with clean, neutral tones.
Not only will neutral walls make your home look bigger and lighter, but they also provide a blank slate from which potential buyers can picture themselves in living in your home.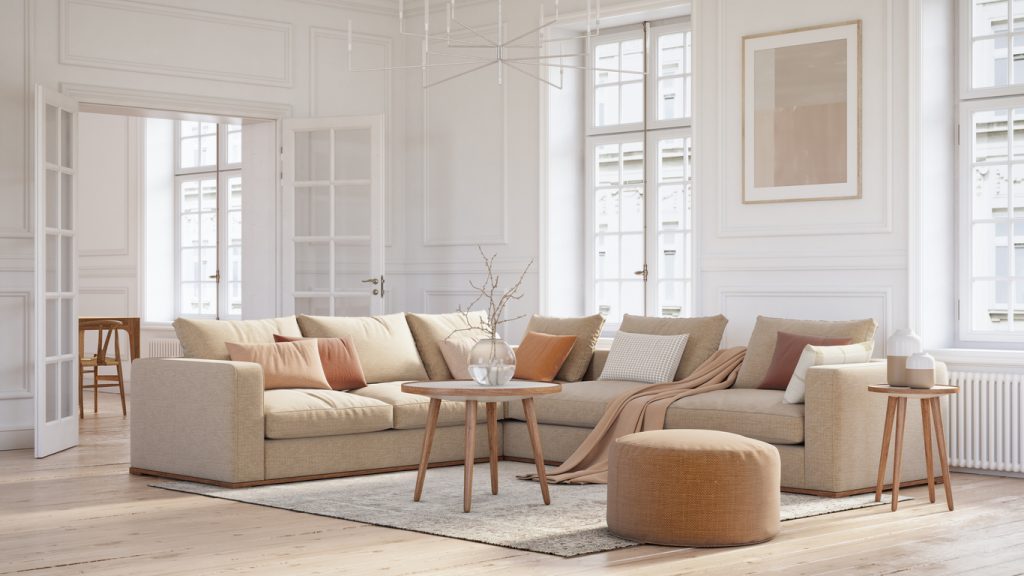 De-Personalize
De-personalising your home is another effective way of encouraging buyers to picture themselves living in the house. Of course, you don't want to remove every single trace of your family from your home, but tidying up can be a huge help in the staging process.
This step can include taking down large family portraits, clearing away any children's toys, and cutting down on your day-to-day clutter by putting it in storage to leave a much neater, clutter-free home.
Kitchen is Key
Your kitchen can make or break the value price your home has on it – it is the most valuable room in the house and therefore needs more of your attention when staging your home.
If your kitchen is in need of a serious upgrade, consider investing in some new countertops and better lighting – even these small changes can transform the space and add massive value to your home. Further upgrades can help sell a property much faster, but bare in mind that you don't want to spend more money than you can recoup in the house sale.
Storage
Home buyers find it easier to imagine themselves living in a space if it is clean, tidy, and clutter-free. The best way to achieve this look with your home is to put many of your belongings into self-storage, which is an extremely cost effective option to keeping your possessions safe and secure until you need them again.
Clean & Tidy
A clean home will sell for more and faster, so don't neglect your chores in the chaos of moving home! Be sure to keep floors vacuumed and swept, ceilings free of cobwebs, and rooms neat and tidy.
If you have children, you may have to do a quick clean up before your potential buyers come to cover any new mess made!
Lights
Lighting can be another big factor in selling your home for more. Be sure to invest in quality light bulbs that highlight the best aspects of each room.
It can also be a good idea to add lamps to living rooms and bedrooms to create an appealing ambience in these rooms.
Keep Pets Away
Not everyone is an animal-lover, so it may be a good idea to keep your pet with a trusted friend while people are viewing your home.
Also be sure to tidy up any hairs, and light some incense to mask any pet-smells that could put off potential buyers!