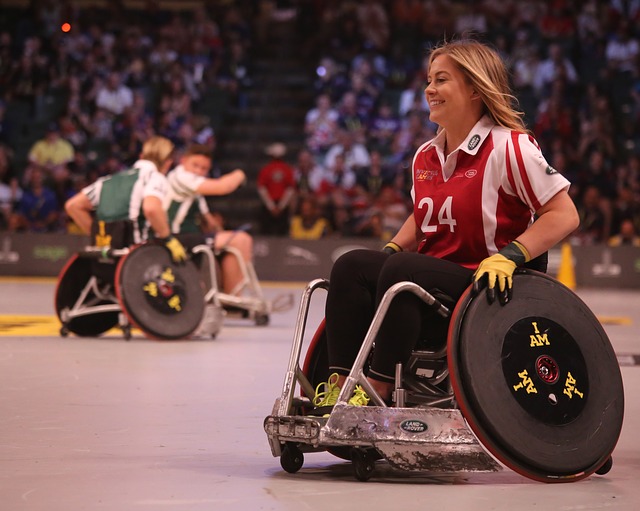 Staying active and healthy when you are a wheelchair user may require a little more time and planning to find accessible activities, but it's certainly not impossible.
From taking part in wheelchair sports to simply making a habit out of getting out and about in your wheelchair, there are many different ways you can stay healthy.
Below, we've picked our top ways to stay active, as well as some of the most popular wheelchair sports you could consider joining.
1) Visit an Accessible Attraction
You don't have to be running and sweating in order to get a good bit of exercise in – you could simply be enjoying a day out.
From taking in nature on a trail walk to working your way around London Zoo, there are many accessible attractions in the UK that make the perfect excuse to get a little more active in the sunshine.
Take a look at our list of the top accessible attractions in Britain for some inspiration!
2) Socialise with Your Friends & Family
Being active mentally is just as important as physical activity, so why not arrange a regular meet up with your friends and family to get the conversation flowing?
Many disabled people report feeling lonely, and one of the best ways to tackle this is to surround yourself with people that love you and will be there for you when you need them.
Organise a day out or even just to enjoy lunch and keep your mind active as well as your body.
3) Try Out a New Hobby
Picking up a new hobby is a great way to tackle loneliness, and it will also get your a little more active without even realising it!
Is there anything you've always wanted to try, but never quite gotten round to it? Whether that's a sport, or even joining a book club, trying a new hobby is a great way to keep yourself busy all year round.
4) Focus on Functional Fitness
Fitness definitely doesn't have to be about pushing yourself to your limit. Sometimes, it can just mean practising exercises that will help your life much easier.
Whether you need assistance walking, getting in and out of bed, or feel you'd like to be able to lift things a little easier, start slowly and build up from there. Use your body weight and practice functional moves like squats, lunges, press ups and sit ups, if you can.
You could even look up some gentle yoga sequences online to help build strength and flexibility in your body this spring.
Popular Wheelchair Sports To Get Involved In
Ball sports
Basketball is probably the most well-known wheelchair sports. The rules of the game are the same as able-bodied basketball except for the travelling regulations. While in regular basketball travelling refers to taking steps, in wheelchair basketball it refers to the number of times a player can touch their wheels between dribbling.
Tennis is another popular sport. Wheelchair tennis is the same as regular tennis, though an adaptable wheelchair is required. Players can play singles, doubles, or in a team.
For those who enjoy a bit more contact with their ball sports, there's always rugby. Not technically the same as rugby, this sport involves elements of hockey, basketball and volleyball. It's a heavy contact sport and is not for the faint-hearted.
Wheel sports
Sports involving some kind of vehicle seems a good fit for wheelchair users. Bear in mind that the wheelchairs used in these sports are not the same as regular wheelchairs and are modified for the specific purposes of the sport.
Wheelchair racing is also known as chairing. It is a race to the finish line but with the added elements of stunting, rail riding and ramps.
Motocross is not only for the young and the crazy. Wheelchair users can show off their moves in the skatepark with specially adapted wheelchairs. Based on BMX tricks and techniques, this sport is thrilling for both spectators and competitors.
Extreme wheelchair sports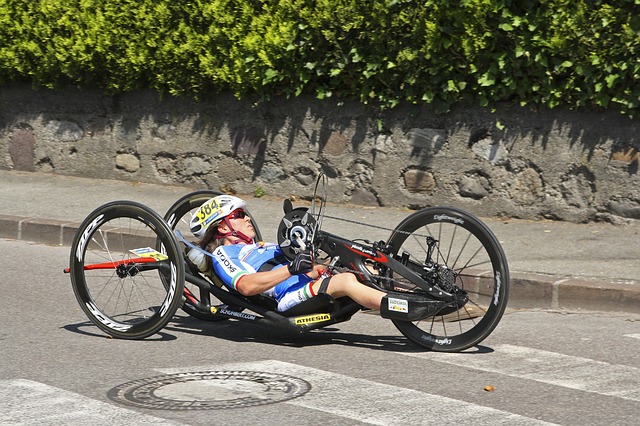 For an adrenaline rush, not much beats skydiving. Strapped to an able-bodied instructor, wheelchair users are able to control as much of the process as they physically can, and so experience one of the most exciting sports around.
For those who prefer to stay on the ground, there's mountain biking.
Adapted four-wheelers with big tyres, a bucket seat and hand-controlled disk brakes allow wheelchair users to navigate rough terrain.
Water sports
A sport for people who don't suffer from seasickness, speed sailing enables you to enjoy the great outdoors.
Both on water and on snow, skiing has been adapted for wheelchair users. Adaptive equipment enables wheelchair users to show off their skills on the slopes or on the water.
Surfing is another option for water-lovers who are in wheelchairs. Surfboard adaptations mean it's now possible for wheelchair users to enjoy catching waves.
How Much Exercise Should I Do Per Week?
It is recommended that adults be active daily and aim to do at least 150 minutes of physical activity throughout the week.
However, if you are not used to exercising, you should aim for 10-minute sessions at first and slowly build up your physical ability before doing longer sessions. In your exercise sessions, you should be a little out of breath but still able to hold a conversation.
Surewise.com offer wheelchair insurance and mobility insurance policies to give you the peace of mind that you're covered against accidents, theft, loss and more. Live life confidently with one of our highly affordable policies today.