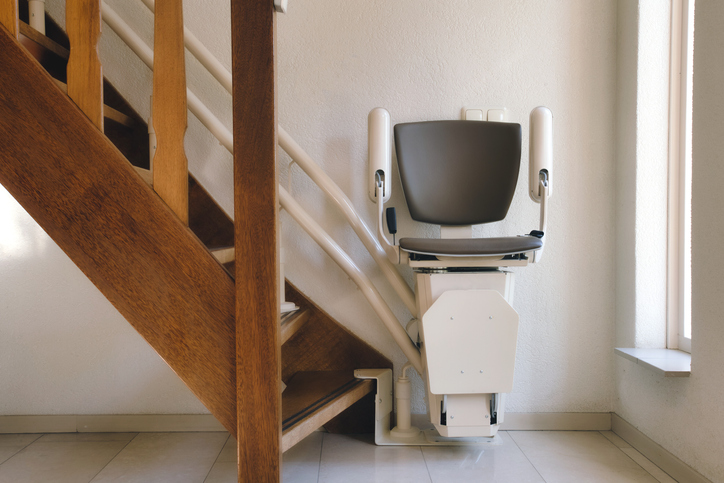 If you are a wheelchair user or have mobility issues, it makes sense to want to adapt your home to make your daily routine as comfortable and hassle-free as possible. Aids such as stairlifts, bathroom hoists, widened doorways etc can all have a great positive impact on day-to-day life, but are these aids and adaptions covered by your home insurance policy?
Having mobility equipment and aids to assist with living a more independent lifestyle can add up to a lot of expensive equipment in your home, so ensuring that these items are covered by a valid insurance policy is a smart precaution to take should anything happen to them.
Are home modifications covered by home insurance?
Home modifications include changes to the structure of your property such as:
Widening doorways
Putting ramps into your home
Installing a stairlift
Renovating your home to put in a walk-in shower, wet room etc
In most cases, these types of home modifications will be classed as fixtures of your property, which means that they will be covered by your buildings insurance. You may need to contact your home insurance provider to notify them that these changes are being made to your existing property.
Is my mobility equipment covered by my home insurance?
Mobility equipment could include items such as:
Wheelchairs, walking frames, crutches etc
Mobility scooters
Medical equipment
Devices to assist with sensory disabilities
As standard, most home contents insurance policies will not cover mobility scooters or other Motability vehicles. Our mobility scooter insurance is designed specifically for this purpose, providing you with the peace of mind that you and your scooter are covered when out on the roads should anything happen.
Medical equipment, however, should be covered by your home contents insurance policy if it is stored in your home. You will want to discuss the details with your insurance provider and check if you need additional accidental damage cover to be sure you are fully insured should you need to make a claim in the future.
Getting the right cover for you
It's important to take the time to make sure that any insurance policy you are purchasing providers the right level of cover that you need. There's nothing worse than needing to make a claim only to discover that your policy is invalid for one reason or another.
If you've had a look through your policy documents and still aren't sure if your mobility equipment is covered, get in touch with your home insurance provider directly to discuss your individual requirements.