Are self-storage units the new garage where humble start ups quickly expand into multi-million dollar businesses? It certainly appears so. Here, Surewise shares the stories of international businesses that started from storage units and rapidly rose to success.
The self-storage industry is one sector that defied the odds during the pandemic and actually saw significant growth, with the number of people using self-storage in the UK rising from 1.29% to 2.28% in the past four years. What's more, 81% of self-storage operators reported a significant improvement to business operations as a result of the pandemic – not something many other industries can say.
While some of the most common reasons for using self-storage may be related to home removals and renovations, another increasingly popular use for these facilities is for business purposes.
In fact, there are businesses all over the world that started from humble beginnings in a cost-effective storage unit rental and have now gone on to form seven-figure businesses.
The self-storage industry has filled a huge gap in the market for people looking for cost-effective storage options away from the home. With rental prices on business premises skyrocketing, many businesses and entrepreneurs are turning to storage units to keep costs low.

The stories we've seen from humble beginnings to million-pounds success shows just how far a little creative thinking really can go.
– Stuart Bensusan, Director of Surewise
From Storage to Success: 7 Businesses That Started From Storage Units
1. Haley and Jason Puckering and Cedar Planters
Cedar Planters, based in Oakville, Ontario, was started as many successful businesses are – almost completely by accident! Haley Puckering, who co-founded the company with her husband Jason, told us:
"My husband, Jason, and I were living in a condo when the pandemic started. Jason, having learned woodworking from his Grandfather while growing up, took on the project of building us barn doors, bathroom fixtures, and pantry shelving. I was amazed by how beautiful the pieces he had made were, and we curiously posted them on Facebook Marketplace to see if anyone else would agree.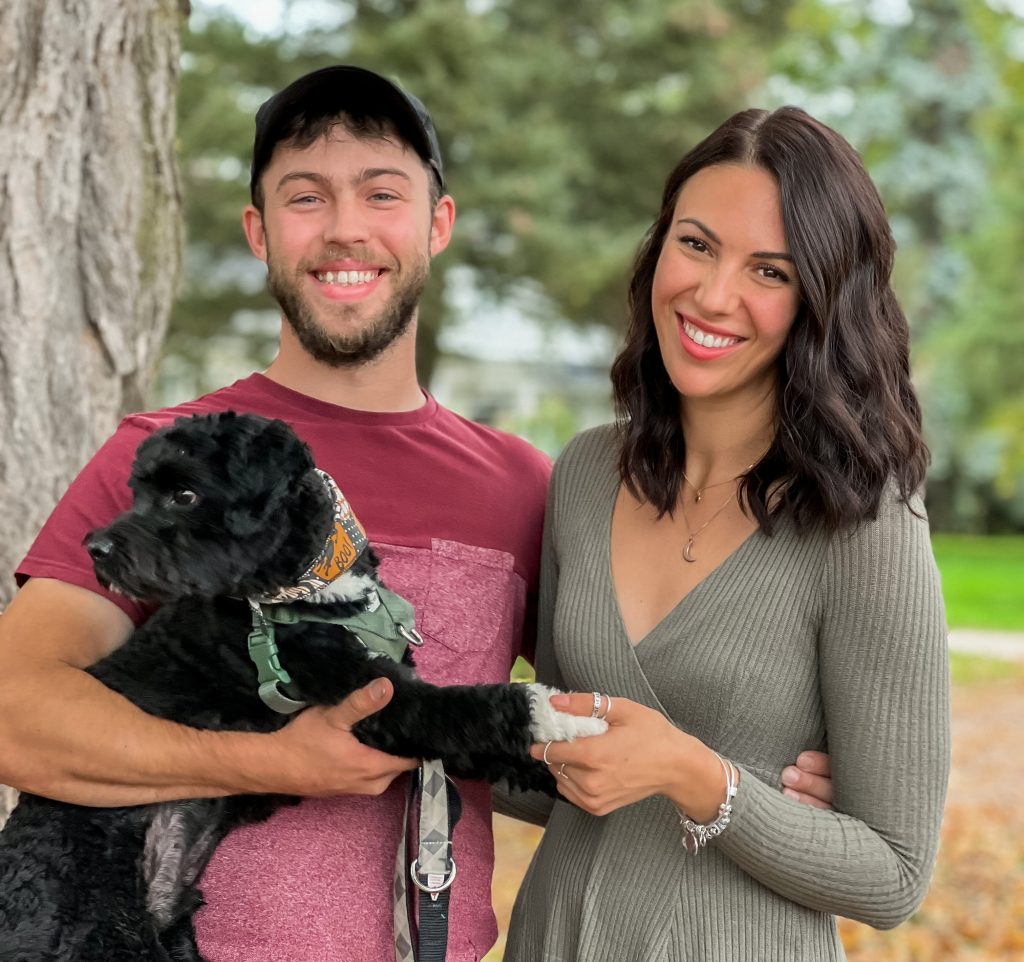 We suddenly had orders for various furniture and fixtures, but needed more space than our condo could provide, in order to build these items. Just down the road, a fifteen minute walk or two minute drive, was a storage unit company, run by the loveliest woman, who was equally as excited about our endeavour. We used our spare time to turn the storage unit we were now renting into a fully functional woodworking shop.
The orders continued throughout the summer, and we had people coming in and out of the storage area to pick up their custom planters. Fast forward a few months and we outgrew our storage unit, I quit teaching, our new company "Cedar Planters Inc." became Jason's only marketing client, and we moved our shop to a bigger location. Now we both do Cedar Planters full time, have moved to an even bigger shop, and could not be happier! If we hadn't been able to start working out of the storage unit, I am not sure Cedar Planters would be what it is today! "
2. Kimberly Lewis and CurlMix
Kimberly Lewis is the co-founder of CurlMix alongside her husband Tim. The couple started CurlMix from their own kitchen, before moving to a storage unit and beyond as the business grew. Kim's main mission? To "serve curly women and create clean, natural hair products".
Needing to keep overheads low and a budget of only $300 a month, she needed somewhere compact, with heating and 24/7 access. Her apartment was too small. Why not a storage unit?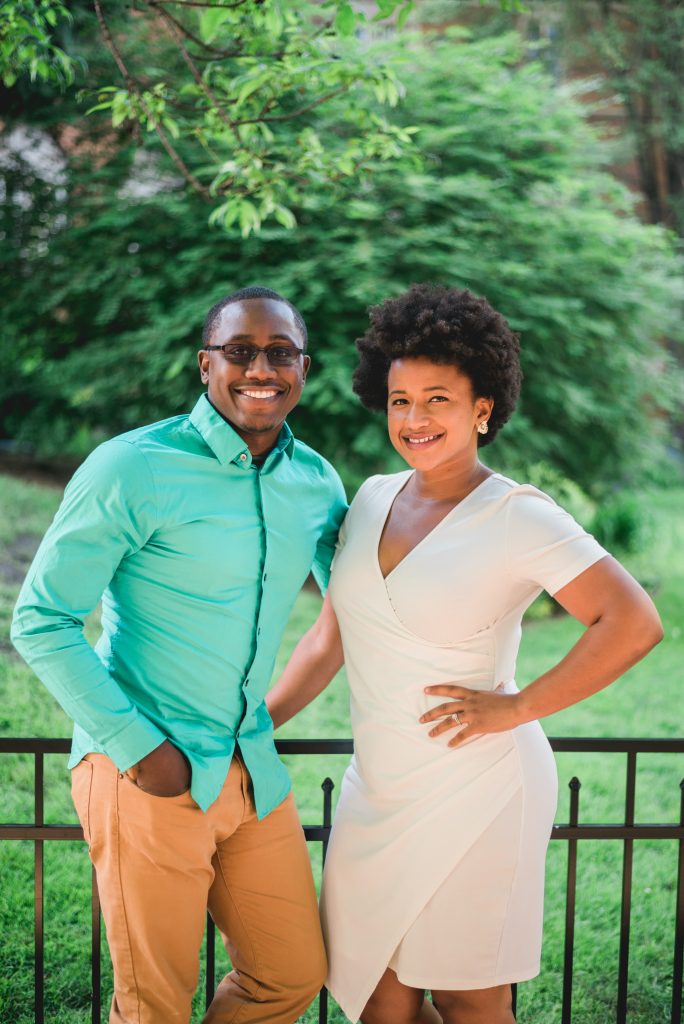 Kim's company grew with rapid success, and they found themselves needing more space very quickly "we moved from our 5 units of avg. 3,000 sqft to one 30,000 square foot building near our own neighbourhood. Walking through this space really helped me understand the magnitude of what we had done…the jobs we created, the customers we impact, the lives we are shaping." she says.
Now, with a thriving business taking up two floors (and a basement) of an old millinery, with a seven-turnover to boot! "We're now," Kim says, " a full-fledged, natural hair care company with 30+ employees and a $30+ million valuation."
3. Omotayo Adebisi and Tilzmart
From £15 to £1 million a year, Omotayo Adebisi's life changed forever with her storage unit startup success.
Omotayo says she felt unfulfilled in what was a toxic working environment. When she was refused a hospital visit to her sick daughter, it was the final straw. A job that had driven her to depression; taking so much from her and giving so little. So she took matters into her own hands, deciding to become her own boss.
A family member suggested Amazon, and while she was hesitant at first, the encouragement of her husband was the final push she needed.
After scouring YouTube tutorials and dozens of online forums, she and her husband had set up an account with a £5,000 investment – but the launch wasn't without its difficulties.
Working from home led to issues with stock control. And when opportunist thieves intercepted one of their delivery vans, Omotayo decided to invest in a warehouse. She explains: "In 2019, we had our goods outside for delivery and were waiting for UPS to collect the items when some boys pulled over at the van and just stole everything, right from our drive.
"The following day, we started looking for warehouse space and that's when we moved into The Storage Room in Beeston."
From there, the sky was the limit as her brand blossomed into a million pound business, with over eight permanent staff and a company that doesn't just sell products – it now manufactures them, too.
4. Arkhil and Pramiti Bhargava and Blue Grape
Arkhil and Pramiti Bhargava started Blue Grape Staging in a 500-foot Kearney Mesa storage unit when they first moved to San Diego from India in 2003, looking for their slice of the American Dream.
Akhil brought real estate experience with him, and after selling a few of the homes they had staged, took the plunge to make this their primary business.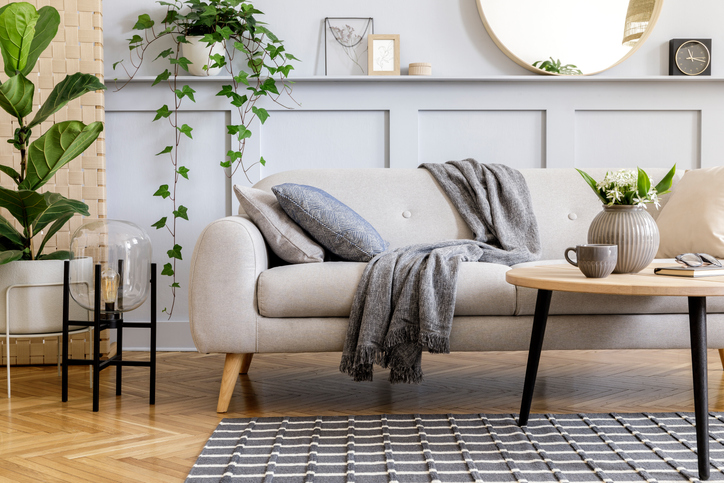 The results speak for themselves. Blue Grape Staging now boasts 12 employees and an annual revenue of over $1million, specialising in luxury homes. They recently opened a retail store in their HQ of Miramar with the 12,000 square feet they now need to house their retail operation and all the furnishings for those fabulous properties.
As Pramiti puts it herself, "from a public storage unit to multiple units we now operate out of a 6500 sq feet office and warehouse space staging close to 200 homes a year across the county – estates, new construction, developer projects, luxury real estate to condos."
5. Trevor Morris and Trevioli
Today, Trevor Morris' Italian kitchen, Trevioli, takes pride of place in the happening Blackmon Road in Columbus, Ohio. Almost as famous for their happy hour as their portobello ravioli specialty! All of this is a far cry from the pasta shop he started in a storage unit in Veterans Parkway in 2013.
Tired of corporate life, Morris says he sought to make a business that made his community a better place. That gave back a little bit of what it had given him.
Morris got approval from the Department of Agriculture, mixed his first name with that of his favourite dish to come up with the title, and twenty years later, he has the business he (and his community) can be proud of.
6. Madeleine Mackenzie and Luxe B Pampas Grass
Madeleine Mackenzie at Luxe B Pampas Grass started her business in a storage unit in California, growing until she opened her own shop in Canada.
She sold glass beads, beautiful Malibu matches, Malibu vases, and more. Mackenzie states that her goal was to "make people feel like they were transported in their homes to a tropical, calming oasis".
Mackenzie moved from her storage unit and continued to outgrow two warehouses in 2020 as her business expanded – now, Luxe B has a wholesale business serving over 700 retailers around Canada and the US!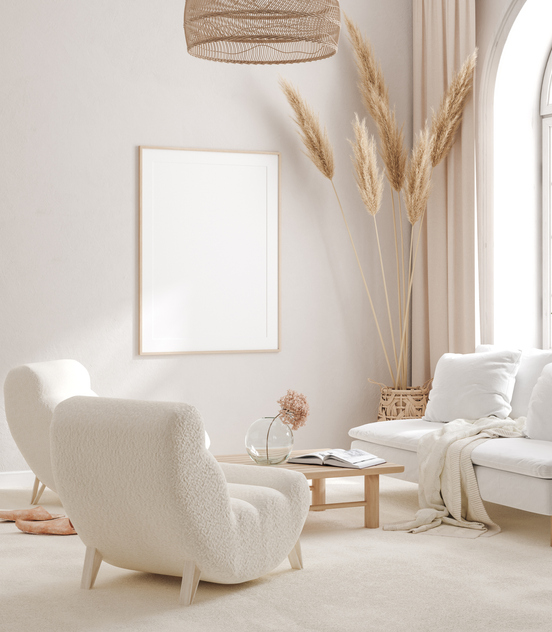 7. Ember Moon – From Storage Unit Training Sessions to Wrestlemania
And lastly, something a little different…
Ember Moon. It's a memorable name, and one that may ring a bell for another reason- she is a famous WWE wrestling star!
But before she found her fame on Wrestlemania, her career began being coached by World Class Wrestling Championship legend General Skandor Akbar in a storage unit in 2007. Talk about that for initiative!
After learning the fundamentals in the storage unit, she took her skills all around the US in a bus, finally earning her first try-out with the WWE in 2008. And while her career hasn't looked back, Ember often does, remembering that most unorthodox starts to such an inspiring story.
Aspiring Entrepreneurs
Are you an aspiring entrepreneur? Here are some tips about starting your business within a storage business. Who knows, they could be the first steps in your very own success story too…
Storage units are not typically zoned for occupancy or business activity. So any activity you want to do within your unit first needs a thumbs up from the storage unit provider.
There is also legal legislation to consider. When starting a business in a unit, always ask a manager before attempting business activities such as:
o   Operating of machinery
o   Meeting and conducting sales with customers within the unit
o   Installation of telephones or various other electronics
o   Adding additional outlets or wiring
Obviously, there are many businesses that storage units that are not suited to. Customer-serving businesses being the obvious ones.
However, if you need somewhere with substantial square footage, somewhere both safe and cost-effective for storing inventory and equipment, like the entrepreneurs above, you might find they provide the ideal starting point for you and your business.
Insurance
One final point worth mentioning is to ensure you understand the terms and conditions of your unit, and that your usage does not invalidate it.
Are businesses using self-storage units covered by insurance?
Not all businesses who use a self-storage unit for business units will be covered by a standard storage insurance policy. Businesses simply using a storage unit to store goods, such as excess inventory and other business equipment, will typically be able to take out a standard storage insurance policy and have the peace of mind they're covered.
A business employing staff to actively work from a storage unit, however, may find their policy invalidated should something happen to their staff or their business goods while working from the unit. Likewise, you'll need to make sure that the items you are storing are not prohibited by your storage facility or insurer.
Find out more about self-storage insurance to protect your goods when stored away from your home.