There could be any number of reasons why you're thinking about putting some belongings into storage. Even this guide, we'll cover some key packing tips for putting your belongings into storage and keeping them safe when stored out of your home.
Perhaps you're moving house, renovating, or downsizing. Perhaps you're travelling abroad for a couple of months and need somewhere safe to put your furniture. Maybe you're a student, or you just have too much clutter in your home that you'd like to empty out!
Self storage can give someone much needed breathing room when it comes to any major move. You may think that everything needs to be done straight away but realistically, there just aren't enough hours in the day, which is why storing your documents, furniture or any other possessions you want to keep hold of for now can be a great help.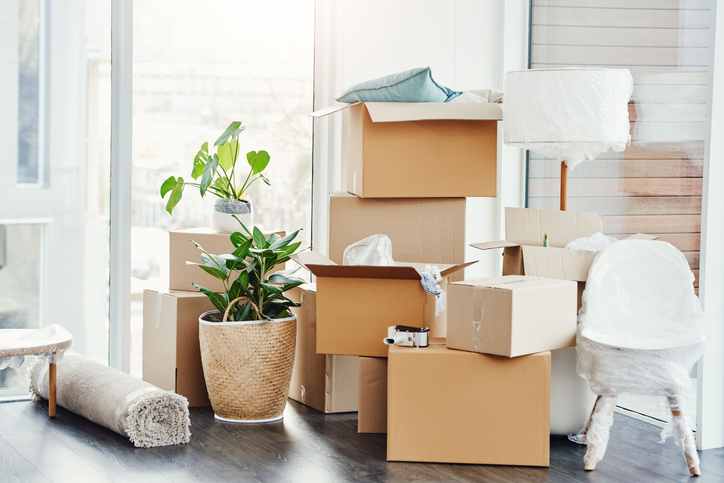 Whether you are moving your home or need storage for your business equipment, self-storage can provide you with some much-needed breathing room. Self-storage facilities provide an "in-between" solution so you can safely store your furniture, household goods or documentation, so you don't need to rush around moving things from A to B. Instead, you can make sure everything is organised properly and take your time.
What You'll Need to Pack Your Belongings Safely for Storage
Whether you're planning on storing your things for just a couple of weeks or for a more long-term period, packing them safely is essential for keeping them safe, dry, and undamaged.
A few essential items you'll need include:
Storage boxes: Storage boxes come in a range of sizes; depending of course on what you are storing. If you can, choose proper storage boxes (cardboard or plastic) that won't collapse when stacked.

Packing tape: Keep boxes secure and taped up to avoid vermin or mould getting into your items.

Bubble wrap: Wrap more fragile items in bubble wrap to keep any breakables safe when being moved or stored.

Dust cloths: It can be a good idea to cover larger items of furniture such as tables, mirrors etc with dust clothes to keep them in good condition if stored long-term.

Clothes rail: If you're storing clothes, you may prefer to store them on a clothes rail with dust jackets to prevent them from losing shape.
How to Safely Pack for Storage
Believe it or not, there's a wrong way and a right way to store your items. This is both in terms of making the most of the space you have, and ensuring that you don't come back to a unit full of broken, mouldy, or damaged things!
Some good tips for storing your items safely include:
Put heavy items at the bottom: It sounds like common sense, but it can be easy to forget while stacking up boxes what goes where. Don't make the mistake of accidentally putting a box full of books on top of a box full of china!

Avoid making boxes too heavy: Equally, try to distribute the weight of your items so you don't have extremely heavy boxes to lift. This is both to help you avoid injuring yourself, but also so you don't risk picking up a box and the bottom fall out.

Make use of small spaces: Once you've got your heavier, bulkier items in your unit, you can work around them to fill your unit with smaller items (especially lighter items like pillows, duvets etc which can be stuffed into small spaces).

Utilize shelves: Investing in a storage rack to add some shelves to your unit can be a great investment, helping you bring some order and organisation to your unit. This can be especially useful if you will be needing to access things from your unit on a regular basis – for example, if you're using self-storage for storing business stock.

Be aware of what you can't store: There are certain items that most self-storage units will not permit you to store (see our post on things not to store in self-storage for more). Make sure you're up to date on the term and conditions of your storage facility.
How to Choose a Secure Storage Facility
There are numerous storage facilities around, some better than others. Finding the best self-storage solution for your personal requirements can be surprisingly difficult as there is so much to take into consideration.
Whatever storage facility you decide to use make sure that you find one that ticks all the boxes when it comes to your requirements:
Always make sure you know their opening hours.  Some storage facilities are not manned or accessible 24 hours a day.   

Ensure your chosen storage facility has adequate security and CCTV and always make sure they have relevant and adequate insurance in place to cover the cost of your stored items just in case the inevitable happens and your possessions get damaged or stolen. 

Make sure you have the correct storage insurance to cover the replacement value of your items should they be damaged, stolen, or lost due to an unforeseen incident.
Our self-storage insurance is up to three times cheaper than most insurance policies offered directly by self-storage units, and can be tailored to ensure that you're paying to cover the exact value of your items stored away – no more and no less.
Related articles: