In this article, we'll explore the 10 best places where carers can go for free, ensuring that you and the person you provide care for can have an enjoyable and budget-friendly experience.
Sometimes we forget just all that we have on our doorstep. From invigorating outdoor spaces to fascinating museums and cultural sites, the UK is home to a wealth of attractions that cater to different tastes and interests.
By taking advantage of these complimentary offerings, you'll have the opportunity to explore new places, create lasting memories, and share engaging moments with the person you care for.
The Top Ten Destinations
The Eden Project
At The Eden Project in Cornwall, you'll find the world's largest indoor rainforest housed in two magnificent biomes. This accessible and fascinating attraction offers a great day out for all, with ramps and lifts available to ensure everyone can explore with ease. As a carer, you'll be granted free entry when accompanying the person you care for.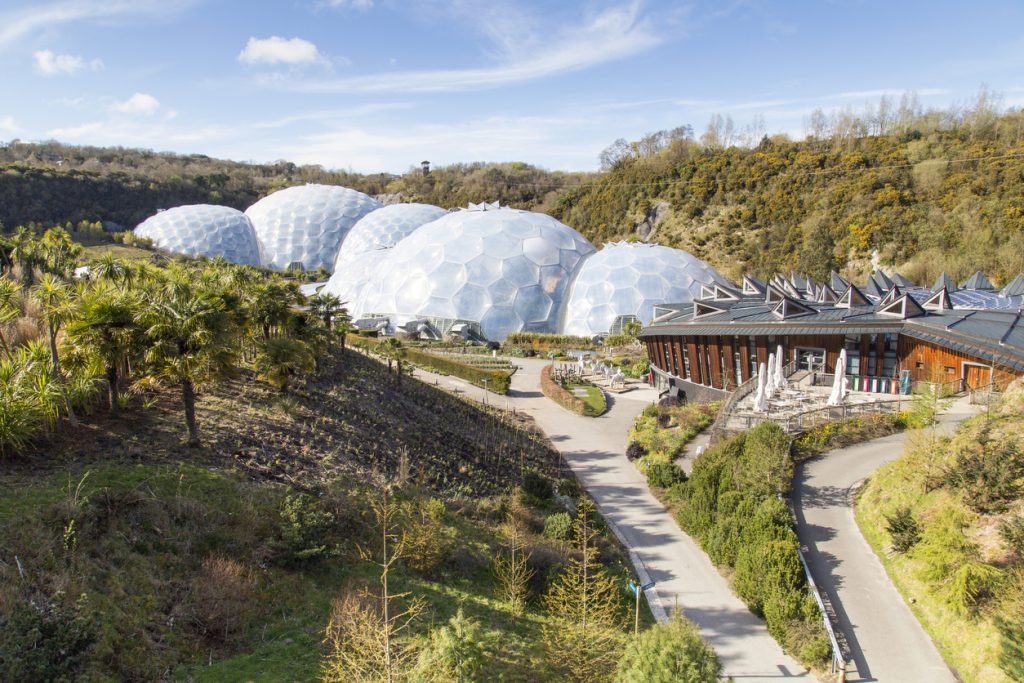 Kew Gardens
The Royal Botanic Gardens, Kew is a stunning botanical garden in London that boasts an impressive collection of rare plants and beautiful landscapes. The garden is accessible for people with disabilities, offering a perfect day out for those who love nature and tranquillity. Remember to confirm carer's free entry is available before you visit.
National Railway Museum
The National Railway Museum in York is a fantastic destination for train enthusiasts, featuring a fantastic range of exhibits, including historic locomotives and interactive displays. This fully accessible museum ensures that everyone can enjoy the experience, and as a carer, you can enjoy free entry when accompanying someone in your care.
St Fagans National History Museum
Located near Cardiff, St Fagans National History Museum offers a fascinating insight into Welsh history. With over 40 historic buildings to explore and numerous exhibitions, this open-air museum provides an enjoyable and educational day out. The museum is accessible for wheelchair users and offers free entry for everyone.
Chester Zoo
For a day out filled with excitement and a chance to see a variety of animals, head to Chester Zoo. With over 35,000 animals and extensive gardens to explore, this popular attraction is a favourite among families. The zoo is fully accessible and ensures an enjoyable experience for all.
Royal Botanic Gardens Edinburgh
The Royal Botanic Gardens Edinburgh is a perfect destination for a relaxing day out. As a carer, you can enjoy free entry to this botanical wonderland. Stroll through the beautifully manicured gardens, and take in the impressive collection of plants, flowers, and trees. Don't forget to explore the glasshouses, where you can discover a variety of exotic plants from around the world.
The Roman Baths
Step back in time when you visit the Roman Baths, situated in the picturesque city of Bath. Carers can enjoy free entry to this historic site, immersing themselves in ancient Roman culture. Marvel at the well-preserved architecture, and learn about the bathing rituals that took place over two thousand years ago. After your visit, take a leisurely walk around the charming streets of Bath and enjoy its Georgian architecture.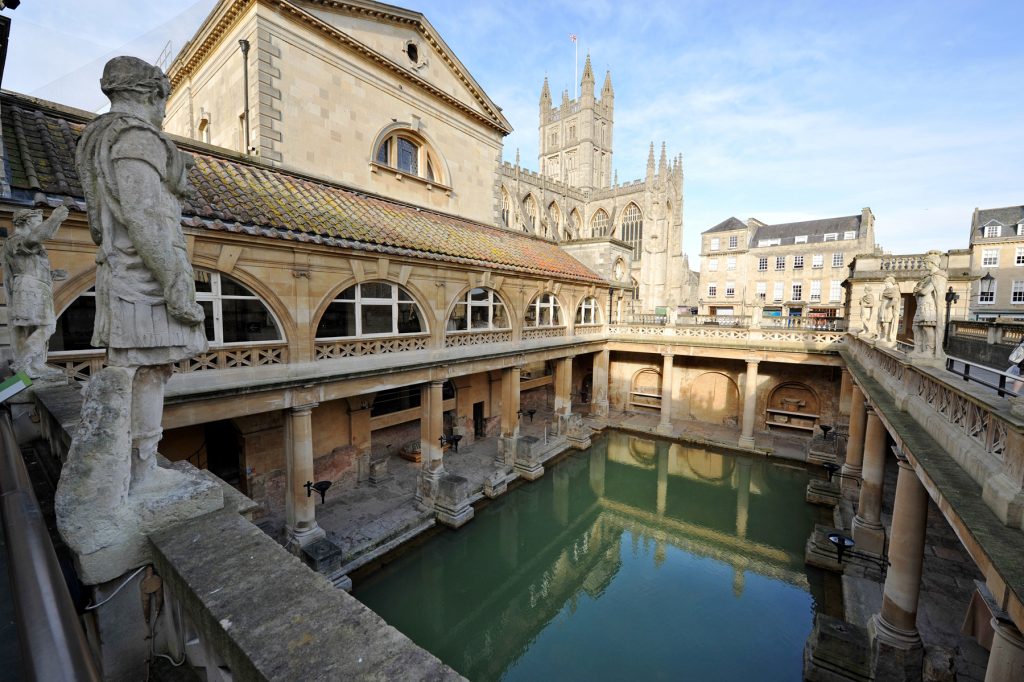 Beamish Museum
Experience life in the past at Beamish Museum, an open-air living history museum located in County Durham. As a carer, you'll receive free admission to this immersive venue, where you can explore the town, colliery, and countryside, featuring authentic buildings, vehicles, and artefacts from the 1820s to the 1940s. Chat with knowledgeable costumed interpreters and participate in hands-on activities to truly understand daily life from a bygone era.
Blackpool Pleasure Beach
For more adrenaline-seeking carers (!), Blackpool Pleasure Beach is the place to be. With free entry for carers, you can accompany the person you care for as you both enjoy the exciting rides and attractions, including roller coasters, water rides, and family-friendly amusements. Take a break from the thrill, and indulge in a selection of food and drink options available throughout the park. *Please note, we've seen a little confusion online as to the best way to get these carers tickets. To be safe, give them a call to confirm as you book.
Alton Towers
Another fantastic option for thrill-seekers is Alton Towers, one of the UK's most famous theme parks. Carers can benefit from free entry and join in on the fun, experiencing a range of rides and attractions suitable for all ages. Alton Towers also offers accessibility features, ensuring an enjoyable visit for everyone. Between the exhilarating rides, explore beautifully landscaped gardens and take a moment to relax before continuing your adventure.
Things To Keep In Mind
When planning a day out with the person you care for, there are some important aspects to consider. In this section, we discuss a few factor to help ensure a smooth and enjoyable visit.
Accessibility Amenities
Before heading to your chosen destination, it's essential to research the accessibility features available. Look for information on their website (we've added the links above to help you out) or contact them directly to ensure they provide wheelchair access, ramps, and accessible toilets, depending on the needs of the person you care for. Some venues may also offer hearing loops and sensory rooms for those with additional requirements.
Booking Procedures
When planning your visit, make sure to inquire about any special carer discounts or free entry for carers. Some attractions may require you to book in advance or present a carer ID to avail these offers. By confirming these details beforehand, you can avoid any unexpected costs or disappointments during your day out.
Local Transport
Lastly, consider the available transport options to and from the attractions. Research nearby train stations, bus stops and parking facilities to ensure you can comfortably get to and from the venue. Also, check out whether local public transport offers any concessions for carers or disabled passengers to save on travel costs potentially.
By carefully considering these aspects, you can make sure your day out passes without any unwanted hitches!
Remember to enjoy your day out as a carer – you deserve it! Taking the time to explore these fantastic destinations not only enriches the lives of those you care for but also provides the chance for you to unwind and create lasting memories together.
Do I Need To Prove I'm A Carer To Go Free?
Carers and personal assistants can go free these attractions when supporting the person you provide care for. Although many places will not ask for proof that you are a carer, you may want to bring some form of documentation such as your employment contract, or a copy of the letter that shows you receive Carer's Allowance, if you are an unpaid carer.
Does The Person I Provide Care To Need Proof of Disability?
To ensure you receive your free carers ticket (enabling the two of you to pay the price of just one ticket), the person you care for should bring with them one of the following forms of documentation, should you be asked for it:
– Entitlement to Disability Living Allowance for children under 16 or DLA/Personal Independent Payments (PIP) for those aged 16-64
– Attendance Allowance or Carer's Allowance letter of award
– Incapacity Benefit books, or a letter notifying the recipient that the benefit has been awarded
– Incapacity Benefit or Employment and Support Allowance (ESA)
– Valid Blue Badge
– Assistance Dog ID Card