Central Heating Cover
When it comes to having problems your central heating system, you realise that keeping your home toasty warm is something that you wish you hadn't taken for granted.
Our Home Emergency Cover safeguards against central heating breakdown, boiler malfunctions & more, saving you from unexpected costs and protecting you from the cold. With a 24/7 emergency helpline, our expert advisors are ready to send out approved engineers to fix your problems as soon as possible.
Combining boiler cover, central heating protection, plumbing, drainage and more, to give you comprehensive cover against the unexpected and allow you to live life confidently.
If you are a landlord, we can also take care of your tenant's emergencies for you with our Landlord's Home Emergency Insurance.
Key Benefits of our Home Emergency Insurance
All-in-one policy covering leaking and burst pipes and complete failure of gas boilers, central heating systems and main services
Removal of pest infestations is also included
Quality-approved engineers arranged on your behalf
No call-out fees
24/7 emergency helpline with our trained expert advisors
You can customise your policy to exclude or include excess
Cover Options
Our all-in-one home emergency cover plans start from just £55 a year. We offer three levels of cover for you to choose from with a maximum number of 5 claims per year:
Cover 250 pays up to £250 per claim
Cover 500 pays up to £500 per claim
Cover 750 pays up to £750 per claim
What is covered?
We aim to be as clear and transparent as possible. So feel free to check what we cover, because sadly, we can't cover everything.
Complete failure of your gas boilers and warm air units
Burst or Leaking pipes that may cause damage to your home contents
Blocked drains or sewers causing damage to the inside of your home
Inoperable toilet which has resulted in complete loss of function
Complete failure of your mains  services i.e. water, electricity and gas
Removal of wasp nests, field or house mice or brown rats within your home
Water damage or damage to the roofing, such as missing or repositioned roof tiles
Break-in or vandalism compromising the security of your home
What is not covered?
We aim to be as clear and transparent as possible. So feel free to check what we cover, because sadly, we can't cover everything.
Day to Day maintenance issues
Gas boilers and central heating systems which have not been installed, serviced or maintained in accordance with statutory regulations or manufacturer's instructions, boilers over 10 years old and boilers which don't have a proof of annual boiler service. Please note, partially working gas boilers and central heating systems will not be covered.
Dripping taps and the results of hard water scaling deposits breakage of any basin, bath, bidet or shower base
Inoperable toilet, if you have more than one toilet in the home
partially working mains services
Any pest infestations in your Home's garden or outbuildings
Blocked or misaligned guttering
Breakage of internal glass or doors and loss not reported to the police from a break-in or vandalism to your home
Important bits to know
Don't worry if you change your mind about our home emergency policy, as you can take advantage of our 14-day cooling off period.
We don't store your credit card details and we don't automatically renew your policies without speaking to you. However, our payment partner, Worldpay, does retain enough information so that we are able to refund you.
Please note there is a 14-day Moratorium with this policy before you are able to make a claim and 28 days for Landlord policies.
How to make a claim
This policy is underwritten by Astrenska Insurance Ltd and all claims are handled by Intana Assist. In the event of an emergency, please call Intana Assist on the 24/7 phone line: 0144 4442385.
The Price Match Guarantee
We offer much more than just great prices, but we don't want price to be a reason you shop elsewhere.
At Surewise we believe that our home emergency cover is the cheapest and best value cover on the market.
So, if you find the same cover cheaper elsewhere, we promise we'll match it – even up to 7 days after your purchase.
All you need to do is make a note of the supplier, its price and the cover you want us to match. We will verify and match the price there and then for you.
To benefit, please contact us via our help centre.
Price promise terms and conditions
Price promise terms and conditions
We'll match our competitor's website UK price
The competitor's product must provide the same level of cover as ours, be offered on the same terms, and be purchasable online.
We will price match up to 7 days after your purchase
We must be able to verify the competitor's price and cover levels
We'll match the price of a product; not other charges or other services, and a discount must not have been provided
Cannot be used with any other offer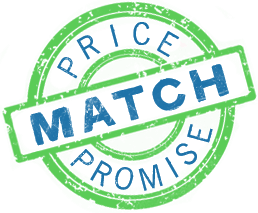 Frequently Asked Questions
A sudden and unforeseen domestic situation which, if not dealt with quickly, would in our opinion:
Make your home unsafe or insecure
Damage or cause further damage to your home
Cause unreasonable discomfort, difficulties or risk to you.
Yes, there is an excess to pay on this policy. The amount you pay depends on your level of cover.
If you cancel the policy within the 14-day cancellation period and no claims were made and no claims are pending, you will receive a full refund.
If you cancel the policy outside of the 14-day cancellation period, this will take effect immediately and unfortunately, no refund of premium will be made.
As long as the insured person lives at the property and it is classed as one property (not 1a, 1b etc.) then you will need a Domestic Home Emergency policy.
A HMO (Houses in Multiple Occupancy) is a house occupied by more than 2 qualifying persons, those being persons who are not all members of the same family.
Currently, these dwellings are not covered by our Home Emergency policies
In the unfortunate instance that you are burgled, under the terms our policy, we would make your home safe and secure until a permanent repair can be arranged by you or under your Home Buildings and Contents insurance.
This home emergency policy will begin on the date shown on the policy schedule and will run for a period of 12 calendar months unless cancelled.
Yes, depending on the level of cover you choose:
Silver provides cover for up to £250
Gold provides cover for up to £500
Platinum provides cover for up to £750
Home emergency policies covers emergency repairs in the event of any of the following emergency situations:
Burst pipes or sudden leakage.
We also cover complete failure of your:
Domestic water mains or electricity supply
Underground drains or sewers
Domestic primary heating
Break-in or vandalism compromising the security of your home
Damage or mechanical failure of, the only accessible toilet in your property which results in complete loss of function