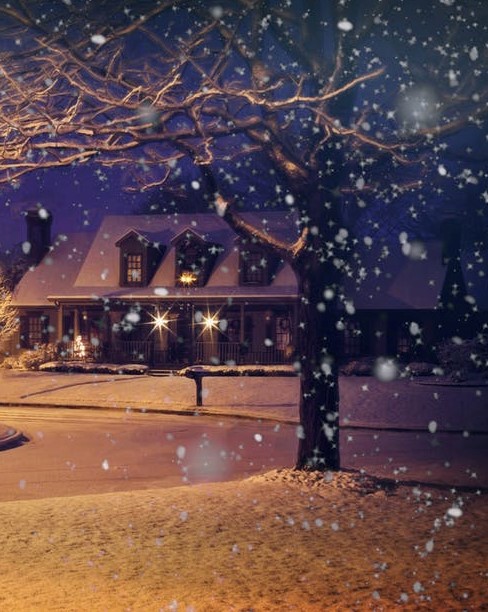 We're officially in October – and that means colder weather is just around the corner. With the arrival of winter, many households expect to see a rise in their energy bills as the heating is cranked up to escape the biting cold outdoors.
If you want to avoid seeing a big increase in your heating bills over the colder months, you'll be pleased to know that there are things you can do to winter-proof your home, without breaking your bank balance.
Here, we've taken a look at the top tips you need to know to save some hard-earned cash on your heating bills this winter.
1. Seal Your Chimney
Houses with chimneys lose a huge amount of heat due to the chimney being improperly sealed – or not at all!
If your home has a chimney, make sure it can be sealed when not in use, and be sure to seal it after use every time. This small change can make an enormous difference to how well your home retains heat.
2. Clear Vents & Radiators Regularly
Keeping your vents and radiators clear and clean of dust and debris will ensure the warm air circulates as efficiently as possible. To keep your vents and radiators clear, you'll need to regularly dust them, and bleed the radiators.
It's also a good idea to arrange your furniture so that there are no large items such as a sofa or cabinet blocking your radiator, which can reduce how efficiently it can heat your room.
3. Prevent Window and Door Draughts
Your windows and doors play another huge factor in how much heat is lost from your home. When you turn up your heating in the winter, draughts through your windows and doors are one of the biggest contributing factors in why you may be spending more money than necessary.
A cost-effective way of reducing how much heat is lost through your windows and doors is to invest in draught stoppers for the gaps underneath your doors, and thick curtains for your windows. During the nighttime when the temperatures drop significantly, keeping your curtains shut will help to keep the heat inside your home.
4. Window Maintenance
While thick curtains will reduce the amount of heat leaving your home through your windows, they can only do so much for windows that are not in good condition.
If your window frames are rotten or old, this can provide an opportunity for heat to leave your home faster. Likewise, if you haven't got double glazing installed in your home you could be losing hundreds of pounds due to your home being poorly insulated
5. Prepare for Winter
It's amazing what a few homely touches can do to transform your home from a light and cool summer style to a cozier winter look. Add blankets, cushions, and rugs to living areas and plenty of bedding accessories to your bedrooms.
While wrapping up in blankets and not turning on your heating altogether isn't the best plan of action, it can definitely make a huge difference in how often you use your heating in your house.
6. Use Curtains to Your Advantage
Curtains are a fantastic way of insulating your home from the cold, and keep the warm air trapped inside your home. To use curtains to their full advantage, be sure to invest in a high quality, thick pair that will prevent warm air escaping through the windows, keep the curtains drawn at night, and keep them open on sunny days to let the natural heat into your home.
7. Circulate the Air
Warm air rises, so to keep it well circulated throughout the rooms in your house you may want to make use of ceiling fans if you have them. Running the fans in your home in winter may seem counterproductive, but in fact, this will simply ensure the heat remains in your home for longer, rather than just constantly rising through it.
8. Turn Down the Thermostat
Simply turning down your thermostat by a few degrees when you are out of the house can create massive savings on your heating bills, without you even feeling the difference. Using a programmable thermostat can be a useful way of regulating the temperature in your house without having to adjust it manually every day.
9. Invest in Insulation
If your loft is poorly insulated, you will be losing huge amounts of heat through your roof. A good way of telling whether or not a house is well insulated is if snow melts quickly on a roof – if it does, that means heat is being lost through the roof and melting the snow quicker than a well-insulated roof would.
In an effort to reduce carbon emissions, the government Energy Company Obligation (ECO) means that free insulation is available for many UK homes. If you're unsure if your home has adequate insulation installed, check out the government grant page here to find out if you're entitled to free insulation for your home.
10. Get Your Boiler Serviced
Having a central heating system or boiler failure in the middle of winter is many homeowner's worst nightmares, especially if you have to wait days for repairs to be conducted.
One of the best ways of preventing this from happening is to get your boiler regularly serviced to ensure any faults are identified and rectified before they become a much bigger problem.
The colder months are a time when your boiler is working hard to heat up your home, and because of this, there is an increased risk of your electricity, heating supply, or pipes failing.