Letting agents can be heaven-sent – arranging all rentals on your behalf and dealing with your tenant's complaints, or from the other side of the same coin, liaising with the landlord on your behalf. However, a bad letting agent can be far worse than managing your rental property or properties yourself. If you have had an unfortunate experience with a dishonest or even simply a lazy letting agent, it's time to look at how to resolve this issue, before you face bigger issues, such as a loss of rental income.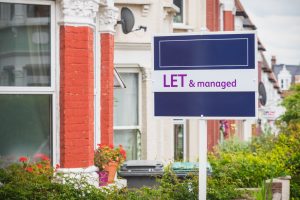 Follow our easy five-step process to making your complaint, but never forget the golden rule keep a paper trail of your complaints, and email is a great way to do this, even if you need to follow up a phone call with a confirmation email.
Start with the agency itself The best place to go is higher up in the letting agency's food chain by complaining to a manager. You could also ask if the agency has an internal complaints procedure document.

Now go to a trade body or Property Ombudsman
If the letting agent manager is not willing to resolve the dispute or improve their service offering, it is time to see with which industry body they are registered. Some of these industry bodies include, The Association of Renting and Letting Agents, The National Association of Estate Agents, The National Approved Letting Scheme, and The UK Association of Letting Agents.Especially if it is a large letting agent, it is very likely to be a member of the Property Ombudsman which makes the complaints process much smoother for you, because they have a code of practice which the letting agents have to follow. Don't forget that contacting the ombudsman must always follow step one and come before taking your complaint to the small claims court (step 5 below).

Contact the owner

You can follow this step before step two if you prefer. This will require looking in your contract, email correspondence from the letting agent or other documentation for the owner's name or contact details. Alternatively, you are well within your rights to request this from the letting agent.

Look to the Advertising Standards Authority

This step only applies if you are charged fees that were not quoted up front because since last year, letting agents need to tell you about every single fee they will charge you upfront. If you have been hoodwinked by hidden charges then you should report this to ASA.

Your last resort – the small claims court

You can follow this step if your letting agent has caused you to lose money (and less than £5000 at that). You will need to visit the HM Courts & Tribunals Service in order to get the paperwork you need to fill out.
If you have had a negative experience with a letting agent, it may be time to consider leasing out your properties yourself, or taking out insurance for landlords legal protection.
Fast and efficient service with very…
Fast and efficient service with very good levels of cover for my property.