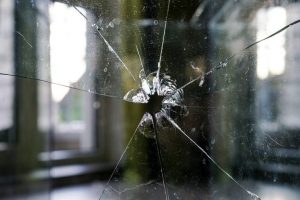 Normally you will request a deposit before your tenant moves in. This is to cover damage to any part of your property. This could include damage through negligence such as burns on the carpets. Another example is painting the walls bright colours and then not restoring them to their original colour before they leave. However, your tenants are not required to make repairs for wear and tear, such as carpets becoming worn over time or walls becoming scuffed and needing repainting. This is the landlord's responsibility to maintain. In fact, the responsibility of keeping the property in a good condition falls largely on the landlords' shoulders and deductions can only be made from a tenant's deposit if they wilfully trashed the property. Or they broke or damaged a part of the property due to improper use or negligence.
Where the Landlords' Responsibilities Begin and End
In addition to requesting a security deposit, it is the landlord's responsibility (or indeed the letting agent's responsibility) to go through the property with a detailed checklist. The purpose of this is to keep a record of existing damage before a new tenant moves in. The owner (or the letting agent) and the tenant can then agree on how and when repairs will be made. If the property is furnished, the landlord needs to provide the tenant with a detailed itinerary. Items such as a washing machine provided on the premises can pose a grey area because if the appliance breaks down from normal use, it will be the landlord's responsibility to replace the appliance.
Making Deductions
You are perfectly entitled to make deductions for damage to your property that is not related to wear and tear. You could also charge for a cleaning service if the tenant has not upheld their side of the deal by leaving the place clean upon their departure. However, the tenant always has the right to request to see receipts for the cost of repairs. You are required to return the balance of the deposit including any interest earned.
If the tenant's damage exceeds the security deposit, you will need to go to the small claims court to attempt to recover the additional damage.