Universal Credit is rolling out across the UK, but not everyone is happy, especially landlords. The intentions behind Universal Credit (UC) are good. It replaces six different benefits and simplifies payments. It should also encourage recipients to learn financial responsibility. Unfortunately, the process is proving problematic. One of the biggest problems is late payments. Many tenants have fallen behind in their rent, and many landlords believe they have no choice but to exclude tenants from receiving benefits.
First of all, what is Universal Credit?
Universal Credit replaces six benefits:
Income-based Jobseeker's Allowance
Income-related Employment and Support Allowance
Income Support
Child Tax Credit
Working Tax Credit
Housing Benefit
Full benefits are direct to recipients on a monthly basis. In the old system, housing benefits were paid directly to landlords. This offered a measure of income security. In the old system, benefits were paid weekly or fortnightly. Now, recipients have to learn how to manage finances over a full month. So initially, difficulties result in late rent payments or no payments at all.
Universal Credit and Landlords
The Money Advice Service recommends that landlords engage with their tenants either before they go on Universal Credit or as soon as possible afterwards. It's important to be tactful but still emphasise their rent responsibilities and offer support or make use of the support system in the system. Monday Advice Service is also a Budget Planner to help people better manage their income.
Landlords can apply for an Alternative Payment Arrangement (APA), wherein they receive rent directly.
Being proactive is better than being reactive in this instance because the Department for Work & Pensions (DWP) has already earned a reputation for being less than helpful when it comes to dealing with queries and complaints. Tenants and landlords alike are frustrated by the bundles of red tape and apparently apathy by the DWP.
Landlords have to work twice as hard as before to sort out UC-related admin with the DWP because the process is more complicated, more labour-intensive and more financially punitive (according to the Residential Landlords Association). For example, if landlords want direct payments, they have to submit applications which go through the following steps:
Referral: Self-referral (by tenants) and referrals by landlords and the Citizens Advice Bureau (CAB).
Screening: 'Decision makers' decide if claimants are vulnerable enough to need assistance like direct payment to landlords.
Decisions: The final decision on eligibility is made by a DWP staff member. Decisions are made on a case-by-case basis.
Review: Direct payment is a temporary solution. Regular reviews determine the necessity of direct payment.
What landlords have to say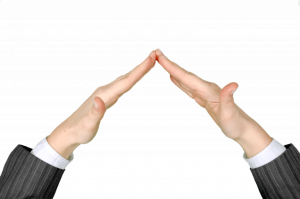 The Residential Landlords Association (RLA) has researched how landlords feel about UC and has found that, in general, landlords are frustrated with the system, particularly with the way in which queries are handled and the length of time it takes to process requests for direct payments.
Landlords say:
"The Universal Credit system is mysterious, unresponsive and devoid of communication."
"The system whereby tenants get payment rather than the landlord is shambolic, universally disliked, makes tenants vulnerable to addictions and homelessness and prevents landlords from renting to people in receipt."
"I will stop renting to people on Universal Credit as I won't get rent to cover mortgage payments."
Richard Jones, policy adviser and company secretary for the RLA, has acknowledged that while the DWP has worked to resolve some of the issues, there was still a long way to go.
Other findings
In December 2015, the National Federation of ALMOs (NFA) and the Association of Retained Council Housing (ARCH) released a report on how UC has affected tenants and landlords. Findings include:
96% of landlords 'frequently' or 'sometimes' didn't get due notification of tenants going on UC.
90% of social tenants on UC are in rent arrears due to a 7-week delay before the first payment.
89% of all new UC recipients are in arrears.
82% of claimants say payments are 'frequently' or 'sometimes' delayed.
82% of claimants say the housing element of the benefit is 'frequently' or 'sometimes' incorrectly calculated or omitted.
34% of recipients in arrears were subject to APA – direct payments to landlords.
Need Landlord's Insurance?
– Cover for all your landlord risks
Click Here
for a quote!