Winter can present a number of hazards for mobility scooter users, and keeping safe requires more care and planning than ever.
When you're out and about running errands this winter, keep our tips below in mind to make sure you're staying safe when you're tackling the cold.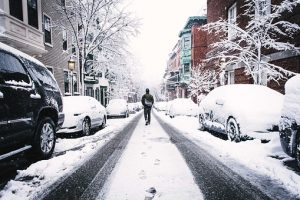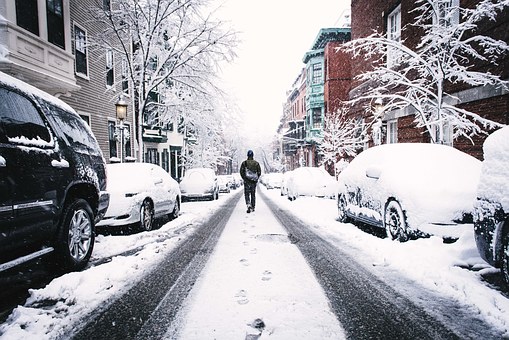 Avoiding Ice
Driving when the roads are covered in ice can be extremely dangerous for all drivers, so avoiding the roads at this time is the best practice. However, we know that sometimes staying in the house to wait out the weather is simply not an option, so in this case, try following these tips:
Avoid steep hills and particularly icy surfaces

Make yourself visible

Watch out for other hazards (including other drivers and cars!)

Go slow
You may get to your destination a little slower than usual, but taking a little more time is a small sacrifice for staying safe on the ice.
Stay Visible
With the sun rising and setting much later in the Winter, it's more important to keep yourself visible to both drivers and pedestrians when you're out on your scooter.
Using a high-visibility jacket can be a good idea, as is installing safety lights on the front and rear of your scooter to ensure you stay seen no matter what the light level is throughout the day.
Keep it Clean
Keeping your mobility scooter clear from dirt and dust is the best way to ensure it stays running perfectly throughout the cold months when a breakdown can be a disaster!
To keep your mobility scooter in great condition, wipe it down after use to clear away any build-up of dirt and dust. Likewise, if you have been out in the rain, dry your scooter before putting it away in order to prevent it from rusting.
Accept the Extras
When you first buy a mobility scooter, there are many extras you can get to make life that bit easier when out driving in different seasons.
A few of these extras can include a rain protector, safety lights, and a high-visibility jacket – all of which can be very useful for keeping your mobility scooter and yourself safe this winter.
Stay Charged Up
Taking care of your mobility scooter battery is the best way to ensure you maintain an adequate charge when out and don't end up breaking down in the cold!
The winter can be the worst for draining your scooter's battery, so make sure you store it in a dry place (not too cold, not too warm!) when not in use, and put it on charge overnight and after each use to keep the battery topped up and ready to go whenever you need it.
Wheel Maintenance
As the sole point of contact with the ground, the condition of your scooter's wheels should be your absolute priority in the colder months. Check your scooter to make sure the traction is still in good condition to avoid slipping or sliding if out on frosty surfaces.
Likewise, checking your tyres are adequately inflated is important all year round – but pay additional attention to this as the cold approaches to ensure they stay pumped up and ready to take on the frost!
Enjoying yourself is just as important in the winter, but taking precautions against the cold when using your mobility scooter is essential in order to keep yourself safe. Go slow, stay visible, look out for hazards before setting off, and make sure you wrap up warm to keep yourself safe – and the lives of those around you – this winter.