If you've just purchased a new mobility scooter, one of your first concerns should be learning how to maintain your mobility scooter to ensure it lasts as long as possible. In this guide, we'll cover some of the key points you need to know about taking care of your scooter year round.
Mobility scooters are often a big investment, so keeping your scooter in top condition should be a priority – and thankfully, there are many small but effective things you can do to extend your scooters lifetime.
Other guides you might find helpful include:
5 Top Tips for Maintaining Your Mobility Scooter:
1. Maintain your battery
The majority of mobility scooters have two 12V batteries that can be recharged. Typically, the battery on your mobility scooter should last for up to 2 or 3 years, but you do need to maintain it in order to extend its lifetime.
A few key points to look after your scooter's battery include:
Always charge overnight to keep the battery topped up (between 8 – 10 hours)

Charge your scooter after use if it has less than 80% charge

If you do not use your scooter frequently, be sure to charge it once a month (perhaps twice in cold weather) to prevent the battery from going flat
Battery requirements may vary depending on your individual scooter, so it is always best to double check your manual to ensure you are maintaining your battery according to its requirements!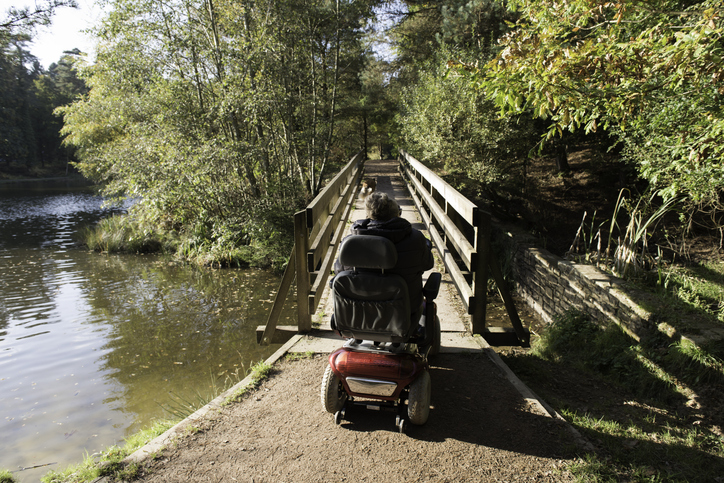 2. Store it in a clean, dry, and safe space
When not in use, your scooter should ideally be stored in a clean, dry space with a mains socket close by so you can charge it when you need to. If you don't have space inside your home, a shed or garage can make the ideal secure space to store your scooter.
Try to avoid storing your scooter outdoors and allowing it to sit outside if it is raining, as this can cause your scooter to corrode over time. If you have to store it outside, be sure to invest in a waterproof cover to protect your scooter.
3. Clean your scooter after use
To keep your scooter in top condition, it is a good idea to clean it with a soft, damp cloth after use. This will ensure your scooter stays free of dust and debris which could mark your scooter and cause corrosion.
When cleaning your scooter, be sure to pay attention to the area around the battery terminals, and the underside of your scooter – and remember that a heavy-duty clean every once in awhile can do wonders for your scooter!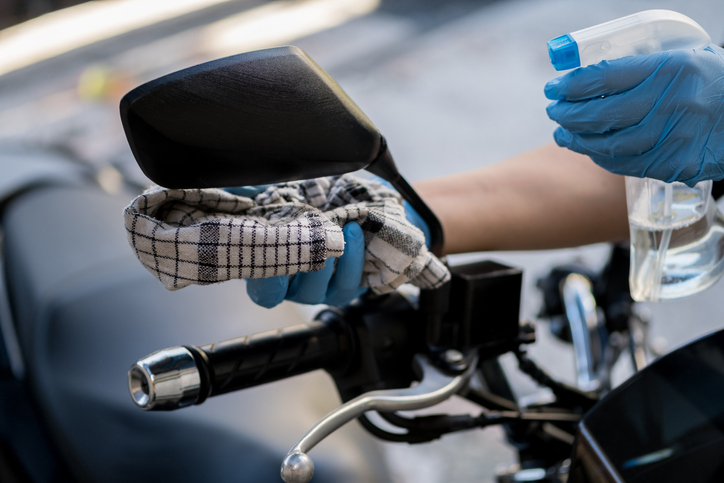 4. Check your tyres
Some mobility scooters have pneumatic tyres, in which case their air pressure will need checking regularly.
Maintaining the tyre pressure in your tyres will ensure you have a far less bumpy ride on your scooter, and will also help your tyres last longer before they need replacing.
5. Get your mobility scooter serviced
Finally, having a professional to inspect your scooter for any faults once a year is an essential step in maintaining your scooter, as there are some issues that you may not simply know to look out for.
Take your scooter to your local repair shop for an annual service to have your brakes and tyres thoroughly checked, wiring inspected, and more. This not only ensures your scooter is in top condition for as long as possible, but will also keep you safe from your scooter failing when you are driving it.
---
Cover yourself and your mobility scooter against breakdown, theft, accidental damage and more with a mobility scooter insurance policy from Surewise.com. Our policies have no hidden fees or excess, and start from as little as £3.80 per month.