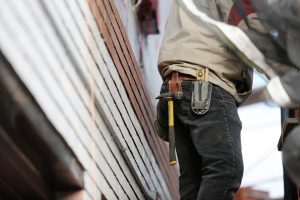 There is little Brits love more than a good home renovation. This is evident in statistics released by Zopa following a survey of over 1200 people who've qualified for home improvement loans. One of the biggest findings is that most Brits renovate so that they can create their dream home. The intention is not to increase the value of their homes so that they can sell. The vast majority of renovators opt to use a contractor and subcontractors.
By the numbers
67% of renovators don't plan to sell for at least another five years
34% chose to revamp their kitchens
73% hired professionals to complete the project
45% used skilled professionals for the entire project
13% did all the work themselves
13% roped in family and friends to help complete the project
So the question is:
How do you choose a contractor?
The first thing you need to do is ask friends and acquaintances for recommendations. Social media allows you to go beyond your usual social circle so you can get a wider range of opinions. You could also go through the classifieds (online or print) and choose some names that appeal to you. Either way, you will need to get references from at least three contractors on your list.
Contractors should provide references happily; if not, then they may be trying to hide something, which is not a good sign. The references should be relevant to your project, so if you are getting your kitchen redone, they shouldn't give you references for converting a loft or building a deck and gazebo.
They should also provide contact details for their previous clients, and there are two reasons you should definitely contact them:
References aren't always genuine
You can ask questions like: Would you hire the contractor for another job? Was the contractor conscientious about clean up? Were they open to communication, especially about problems? Were they flexible enough to solve problems on the fly? Was the job completed on deadline and within the budget?
Make sure the contractor (and subcontractors) are properly accredited and licensed. For example, they are a registered gas engineer or registered electrician. Membership to professional associations or approved trader schemes is also a good sign. Most associations and schemes have websites that allow you to find accredited members so that you can verify the claim.
Don't be afraid to verify other details, including a permanent business address and phone number (not just a mobile number), proof of qualifications, and proof of insurance.
You should also interview the contractors on your shortlist. A face-to-face meeting is one the best ways to get the measure of a professional, plus you can bring your gut into play. If your gut feels uneasy, take the hint and hire someone else. After all, you will be spending a lot of time with this person and they will be in your home – your personal safety space and sanctuary. You don't want to be constantly butting heads or looking over your shoulder.
When it comes to the interview: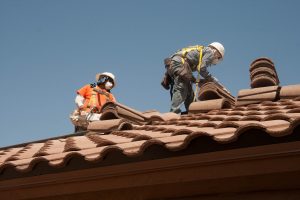 Preparation is essential. Go to the meeting with a written description of everything you want done, as well as a list of questions you need to ask during the course of the interview (you can get ideas of appropriate questions on Trustmark).
During the meeting, write down everything that the contractor says they can do – you can even record the meeting (with permission), so you don't forget anything and can transcribe the meeting later. Ask them for a written quote. They might be able to provide you with a verbal quote at the meeting, but really it would be an estimate, as it's necessary to sit down and seriously consider materials, scheduling, and pricing, and that can't happen during the meeting.
The quote
Three is the magic number in the contractor hunt. Get written quotes from at least 3 different contractors. Make sure that they are quotes and not estimates. Contractors can't charge you more than the quoted price (with exceptions, like when you've given permission for extra work to be done), but they can change the price on an estimate. Be very clear about what you want so that the contractors can be as accurate as possible.
Remember that you enter a binding agreement when you accept a quote. It's essential you're happy with everything in the agreement. If not, talk to the contractor and see if you can come up with a mutually beneficial arrangement.
The quote should include:
A fixed total price. You don't want to get a daily rate because unscrupulous contractors can spin out the days, and you could end up paying an absolute fortune. Daily rates need a time estimation (how many days), well how many hours constitute a work day.
A breakdown of all the work required
A breakdown of all the materials needed
Costing for each part of the job and the material needed for each part of the job
Does the quote include VAT
Conditions under which the price can change
Insurance
It is very important that contractors have the proper insurance, so don't agree to a quote unless you have seen proof of their insurance. Insurance policies contractors should have include:
Public liability insurance
Employers' liability insurance
Contractors' all-risk cover
Insurance-backed warranties or guarantees
If the contractor doesn't have insurance, you should consider taking out the insurance policies required to protect yourself against all manner of risks.
Don't forget to inform your home insurance provider about the work being done, as you might have to increase your cover for the duration of the project.
You've chosen a contractor, now what?
Now you need a written contract. A written contract is more for your peace of mind than the contractors. It stipulates exactly what work is required, the duration of the projects, inclusions and exclusions, the use of subcontractors, and who is responsible for which admin tasks. A written contract gives you a legal footing in case the contractor doesn't keep up his end.
The contract should also include:
Start and finish dates
What happens in the case of delays
Rubbish removal and tidying up
How materials and equipment are purchased
The form of payment, for example, deposit, payment in stages, and final payment.
Talking about payment
According to Citizens Advice, you should pay by card and not cash. Paying by card may allow you to get your money back if the contractor shirks or skips work. This is because banks offer a little-known chargeback scheme. Talk to a manager for details. A section 75 claim is another option if you need to get your money back.
Paying in stages is recommended because problems can be fixed immediately before payment allows contractors to go on to the next stage.
It's a good idea to buy materials yourself so that they belong to you and you're not vulnerable to theft if you have chosen an unscrupulous contractor. This way, you can also avoid paying a deposit. If the project is so extensive that only an expert can buy materials (or discounts are contingent upon contractors' or builders' purchasing the materials), then try to keep the amount to 25% of the total cost quoted – 10% is better.
Make sure you get receipts for everything.
Some people like to act as their own contractor, which means they oversee everything and hire subcontractors to do all the work. This is great if the project is relatively small and manageable or if they have experience working in construction or managing complicated projects.
For the inexperienced among us, contractors are the way to go – just make sure you take care to choose someone with a reputation for quality and reliability.