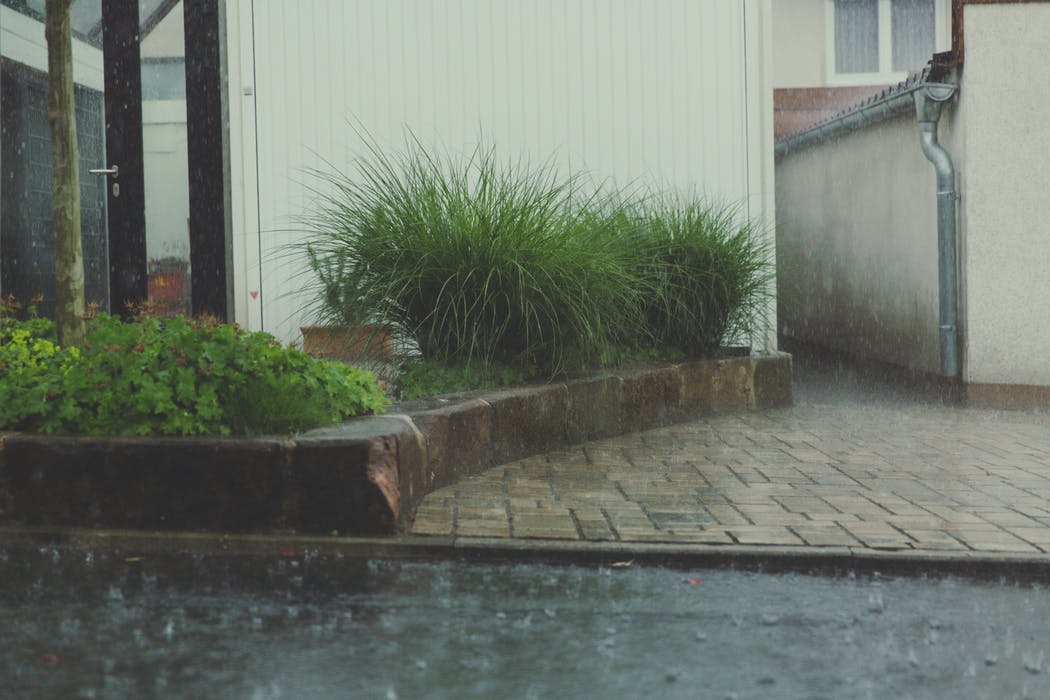 Last year, flooding in the UK cost the government and insurers billions of pounds in emergency repairs, not to mention untold misery for the homeowners who lost their homes and all its contents to storm damage.
Although there has been a huge effort to improve community defences against storms and flooding, many homes and businesses are still vulnerable should the UK be faced with the same adverse weather conditions this year.
However, there are a number of things you can do to protect your home from flooding and to stay prepared should the weather take a turn. Here, we've covered the things you need to know to protect your home against flood damage this year.
Sandbags
Consider stocking up on sandbags and storing them in an easily accessible place in the event of flooding. Sandbags are a great defence to protect your home against flooding, absorbing the excess water rather than allow it to run freely into your home, so if you know your house is in a prime area for flooding, having these on hand is essential.
Raise Household Appliances & Install Shelving
Should your home be affected by flooding, keeping your furniture and appliances safe is a priority. One of the best (and simplest) ways to do this is to raise your appliances above ground level. That could mean attaching a TV to the wall rather than keeping it on the floor, replace table and chair legs with plastic to keep them from being damaged, and installing shelving in your home to store sentimental items out of harm's reach.
Air Brick Covers
These covers fit over air bricks in order to stop floodwater from entering. They are relatively inexpensive, costing anywhere from £50 to £300 to purchase for your home. If you are going to buy air brick covers (instead of investing in water-resistant air bricks which is much more expensive!), be sure that you remember to remove the covers once the flooding has passed so that the bricks are able to dry out again.
Non-Return Valves
Non-return valves prevent water from backing up on itself and returning to the home and can be fitted on drain pipes and other pipes around the home. These valves are a cheap investment and can be extremely useful for reducing the amount of water that gets into your home in the event of flooding.
Move Electrical Sockets Higher
Damaged electrics in your home is not only a huge inconvenience but can also be very expensive to repair. A simple but effective way to protect your home's electrics from flooding is to move your electrical sockets higher on the wall. This small and inexpensive change can make all the difference should your home be affected by flooding.
Fit Water-Resistant Skirting Boards
Wooden skirting boards are often damaged beyond repair in the event of flooding, leaving the homeowner faced with costly repairs to the entire ground floor area. A simple fix to protect your home against flood damage is to install water-resistant plastic skirting boards instead. While not as aesthetically pleasing as wooden skirting, plastic requires just a simple wipe down after flooding, rather than being completely replaced. If you don't like this idea, at least consider varnishing your wooden skirting to give it an added layer of protection should your home face storm damage.
Flooring & Carpets
If you live in an area that has a high-risk of flooding, then taking a look at the flooring in your home is a good idea. Carpet is often irreparably damaged in flooding, and is not a good choice if your home is in a high-risk zone. Instead, non-fitted carpets or rugs can easily be lifted and removed before your home is even affected.
Consider Investing in a Flood Barrier with Your Local Community
Flood barriers can cost hundreds of thousands of pounds, so aren't a practical investment for one home! However, if your neighbourhood is all at risk of flooding, this may be a device you consider investing in together to protect the community as a whole.
If your home is damaged by storms and flooding, having Buildings & Contents insurance will ensure that your home and the possessions inside are covered by your insurance policy.
At Surewise, we offer a number of Home Insurance policies designed to suit all budgets and requirements – take a look at our Home Insurance Cover here for more information.