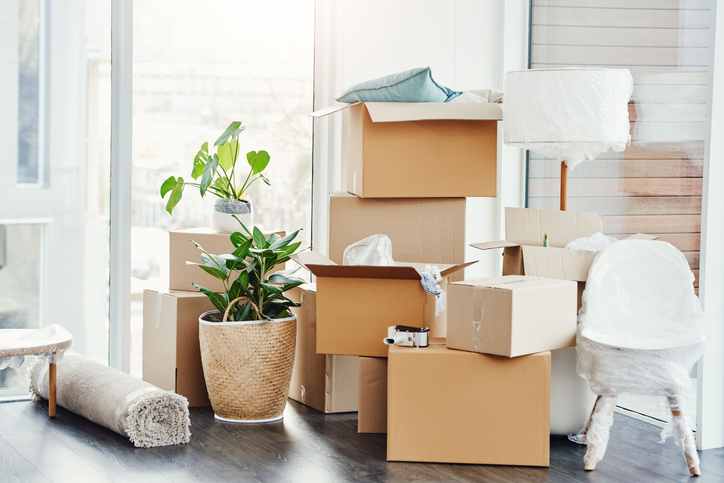 If you have run out of space, self-storage is an excellent option, and much like if the belongings were at your property, you need to know they are safe and secure. So, for extra peace of mind, it's helpful to get storage insurance.
Some self-storage companies have insurance add-ons. However, these may include a hefty mark-up. To get the best deal, it pays to compare the storage insurance products on offer to ensure everything is covered at an affordable cost.
1. What am I covered against? 
Storage insurance covers against a host of events, including:
Natural disasters including storms, floods, snow, and earthquakes
Explosion or fire
Water leaks into the unit
Theft and attempted theft
Falling trees or poles
Collusions by cars or animals
Impact from aircraft or items dropped from aircrafts
Public disorders and malicious acts such as vandalism
2. What items are actually covered? 
Insurance covers a variety of items in storage (depending on your policy), including:
Electronic and computer equipment
Bicycles (up to a max value)
Stock, tools, and machinery
Furniture and appliances
Personal documents
Valuables (up to a max value)
There is a maximum value for some items, and anything over this is not covered (see policy for more details). It's vital to ensure what you are storing in the unit is covered by your policy. Insurance policies typically replace or repair items that are damaged in storage, but this is at the discretion of your insurance provider. 
If there a particular items in your storage unit that you are not certain would be covered as standard by your policy, reading through your documents thoroughly is highly recommended to avoid a nasty surprise should you need to make a claim later down the line.
3. Is there any excess on your policy? 
Depending on the storage policy you choose, there may be an excess to pay. Storage insurance policies with Surewise taken out after 1st June 2018 have no excess fee.
4. Is the total value of your items covered? 
Before storing valuable items, be sure to check whether the full value is covered if the worst were to happen. As mentioned above, some things may have a maximum value they are covered up to, such as bicycles and personal valuables. If the item value is not sufficiently covered, it may be wise to reconsider storing it.
5. Are you paying a fair price? 
Storage facilities will often over-charge for storage insurance, which is why it's better to shop with a third-party provider such as Surewise. However, it is important to note that some storage facilities do not accept third-party insurance policies while you hire the unit. In this case, it is advisable to shop around storage options as you may find a more affordable and comprehensive solution without paying over the odds. 
6. Does storage insurance cover all storage providers?
There are numerous storage providers across the UK, but there are specific criteria in order to get suitable insurance for your belongings. Storage companies have to meet a minimum requirement for most insurance providers, which includes:
The company solely provides storage services
It has 24-hour CCTV and adequate fire alarms
Controlled access to storage units and secure reception area
Staff present during opening hours
Location is purpose-built and suitable for housing storage
Make sure that when you look for the best storage solution that they are meeting these requirements.