Dementia Caregivers Guide
We provide insurance for dementia caregivers:
For self-employed carers and PAs

Direct payments arranged care

Individual employers
Dementia Caregivers Guide
If you or someone you know has recently become a dementia caregiver for a family member or friend, or is a personal carer for someone with dementia, this guide provides a complete overview to everything you need to know about dementia and caring for someone with this condition.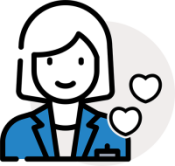 Dementia Today
An estimated one in three people will become a carer for someone with dementia in their lifetime. As people live longer, the number of people diagnosed with dementia is increasing.
Carers Resource Guide
Engaging in activities that stimulate the brain is crucial for individuals with dementia because it can help slow down the progression of cognitive decline and improve their overall quality of life. We've created a hub to provide a one-stop resource of games, activities, songs, and more, for any care worker in need of inspiration.
You can view the carers resource guide and download activities for free here: Carers Resources
Dementia facts
1
There are currently an estimated 6.5 million carers in the UK, with that number rising every single day. Of that number, approximately 540,000 people are carers for people with dementia.
2
Dementia is a group of symptoms caused by different diseases that damage the brain and prevent it from working properly. These diseases can include Alzheimer's disease, vascular dementia, and dementia with Lewy bodies.
3
Dementia is more common in older people, but it is not just a natural consequence of getting old.
4
People with dementia will experience more serious changes that affect their memory, cognitive function, mood, and planning abilities.
5
Sadly, there is no cure for dementia, and it generally gets progressively worse. That means that often a family member or friend step into the role of a carer for someone with dementia.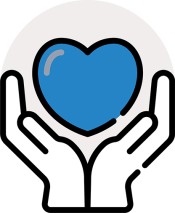 About dementia carers
It is estimated that one in three people will care for someone with dementia in their lifetime. Half of the 540,000 people that are currently dementia carers are also employed – although many have cut their working hours in order to provide care for a family member.
Becoming a dementia carer for a loved one can be a monumental change, and naturally, a lot of stress, isolating, and challenges can come with it. This guide aims to provide you with all the information and resources you might need when stepping into your role as a dementia carer.