Temperatures extreme enough to potentially cause damage to your home is a circumstance not many would imagine to be a problem for British homes, but with heat waves sweeping across the country at increasingly hotter levels, the question needs to be asked: does your home insurance cover heat wave damage?
In this guide, we'll take a look into whether home insurance tends to cover damage caused by heat waves such as fire, subsidence, and broken electronics.
Does home insurance cover a heatwave?
Heatwaves classify as natural disasters and, as such, the majority of home insurance policies will cover damage caused as a result of scorching temperatures.
A spokesperson for the Association of British Insurers (ABI) said:
"Standard home insurance policies cover destruction and damage caused by fires, including wildfires. When tragedy strikes, insurer' priority is always to help affected customers recover as quickly as possible- from making emergency payments, arranging any temporary accommodation and getting homes repaired or rebuilt. If you suffer damage to your home or property, contact your insurer as soon as you can for help and advice".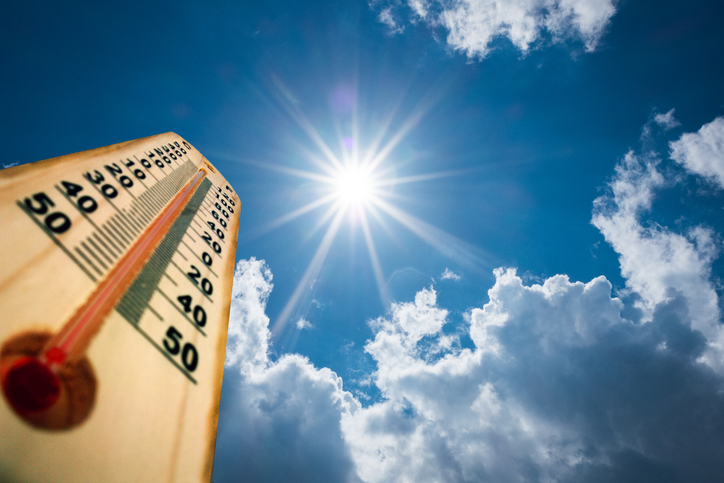 What are the most common heatwave claims?
Subsidence
Subsidence is an increasing risk in this hotter climate and one of the costliest.
Hot weather increases shrinkage in parched clay-rich soils, starved of rainfall. This causes foundations to move, as well as cracks in walls and ceilings (often not visible til a few months later).
It is estimated more than 7.5 million properties could be in the medium-high risk category here in the next 50 years (an increase of 1.9 million). Areas particularly at risk of this type of heat wave include parts of Middlesex, Hampshire, Berkshire, Hertfordshire and Surrey.
Overheating in the home
Certain properties are also at risk of overheating as the temperatures rise.
Properties most at risk include bedsits and studio flats (with only one window) and homes that were converted into residential from offices- not only from the lack of windows, but also the "urban heat island" effect, where mercury climbs higher in built-up urban areas. 
Wildfires
As vegetation dries out in the heat, it is more prone to catching fire and can spread very quickly. You can take preventative measures to minimise the risk, such as ensuring cigarettes are properly put out before they are disposed of, keeping unattended glass objects away from direct sunlight, and avoiding burning waste in bonfires.
Homes with thatched roofs will want to be particularly aware of this risk.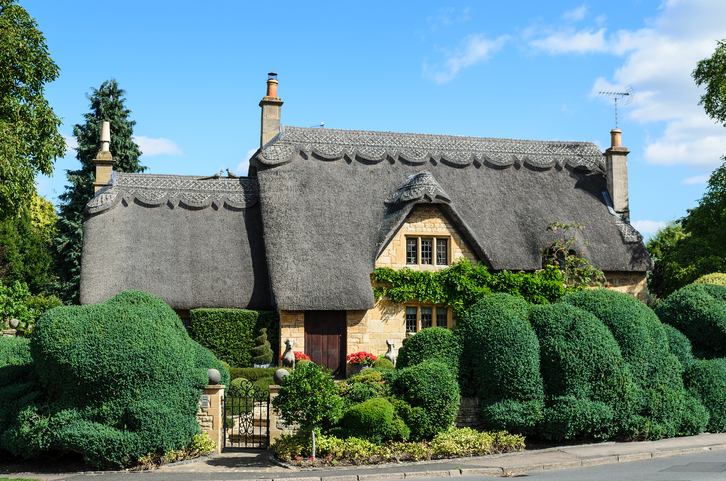 Electronics
Devices left in the sun can actually be damaged by the heat- especially cracked screens and battery deterioration.
Likewise, appliances such as your fridge and freezer will typically have to work harder to keep your food cool inside in hotter temperatures, so this can take its toll on these electronics, too.
Theft
Burglars are nothing if not opportunist. The hotter weather naturally increases your inclination to open your windows. Making sure to close when unattended- especially on the ground floor- is a sensible precaution you can take.
Be aware that many home insurance policies have specific conditions regarding theft within your property, and not taking care to secure your property when it's not occupied could invalidate your policy.
Storm Damage
Heatwaves and thunderstorms go hand-in-hand, unfortunately, adding a secondary threat from flooding and storm damage. The best thing you can do here is ensure you have adequate insurance protection.
Keeping on top of the most vulnerable areas is also recommended- fixing loose roofing or tiles, clearing your drainages, securing free-standing garden furniture etc
Takeaways
The threat from heatwaves is new and, unfortunately, only going to increase. While there are certain precautionary steps you can take yourself, adequate home insurance is certainly the best one.
Surewise offers buildings and contents insurance to protect your home from structural damage and repair, and is suitable for homeowners, landlords, and occupants. All our policies are underwritten by The Salvation Army General Insurance Corporation Ltd (Sagic). Sagic are owned by The Salvation Army and support the diverse work of the renowned global charity. This means when you buy a policy, you will help fund vital community projects across the UK.