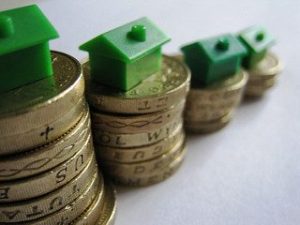 Thirty per cent of home buyers in the UK believe they have to buy home insurance from their mortgage provider. This is according to recent research by Gocompare. Home insurance is compulsory for most mortgage lenders, and most mortgage lenders offer home insurance products. You should know that you can shop around and choose the best deal for you.
The reasons buyers choose to purchase home insurance from their mortgage providers are simple:
Convenience: They don't have to go anywhere else or research other deals or contact brokers
Trust: They've usually been banking with an institution for many years and trust that any deal offered is going to be in their best interests. They assume it will be good enough.
Unfortunately, convenience often comes at a price. They could end up paying above the odds on their mortgage, they could end up paying more for insurance, and for all of this extra expense, they could still end up being underinsured in the event of a disaster.
This is why it is so important to compare home insurance products. You need to be fully aware of what you're paying for, which means knowing your cover levels and your excess payments. Shopping around could save you hundreds of pounds per year and thousands of pounds over the course of your mortgage.
Sure, it may cost some time and effort, but it's well worth contacting an insurance broker for professional advice. At the very least, you can use a home insurance comparison site and a home insurance calculator.
What to look for in home insurance
According to Money Advice Service, there are 'must have', 'should have', and 'could have' features in home insurance policies.
Must-have features include:
Appropriate sum insured: This means cover should pay out enough money to clear the site and rebuild your home if necessary. Good home insurance policies have a limit of at least £250,000. Some are flexible, so you can set a limit.
Index-linked sum insurance: This means the sum insured increases in relation to inflation so that you don't end up being underinsured if disaster strikes seven years down the line.
Accommodation: Covers the cost of alternative accommodation while repairs are completed. Good home insurance policies provide cover for up to £40,000 or 20% of the sum insured.
Public liability: Covers costs if anyone is injured or if their property is damaged while visiting your home. Good policies provide cover for up to £2 million.
Should have features include:
Glass and sanitaryware: Covers costs for replacing windows, glass doors, toilets, baths, etc.
Underground services: Covers repairs to underground pipes and cables; for example, water, gas, and sewage pipes and electricity cables.
Blocked sewer pipes: Cover for clearing a blocked pipe on your property. Good home insurance policies usually provide cover up to £1000, depending on what caused the blockage.
Burst pipes: Cover for repairing burst pipes. Cover does not include wear and tear.
Tracing and accessing leaks: Covers the cost of finding and accessing a leaking pipe but doesn't necessarily cover the cost of repairs. Good home insurance policies provide cover up to £5000.
Empty property: Covers your property if you have to be away for extended periods of time. Most good home insurance providers continue cover for up to 30 days while the property is vacant, provided certain safety precautions are taken, including turning off water and electricity.
Emergency helpline: A 24-hour helpline for clients to call in an emergency.
Could have features include:
Accidental damage: Cover may be standard from good home insurance providers or be available as an optional add-on.
Loss or theft of keys: Cover may be included as standard, but claims may only be approved if you have no other sets of keys or the chances are good that the person who stole the keys knows where you live.
Legal expenses: Provides cover for personal legal expenses, including employment disputes and injury claims. Good policies provide cover up to £50,000 as standard. Agree on terms in advance to validate and justify claims.
Legal helpline: Cover includes access to a helpline that provides free legal advice.
Repairs guarantee: Repairs carried out by approved contractors are guaranteed for up to 12 months.
No claims discount: Discounts of between 30% and 35% after a certain period of time, usually 4 years, if you don't make any claims.
Remember to take note of the excess. You can usually negotiate lower premiums if you agree to pay a higher excess; however, the excess should always be manageable.