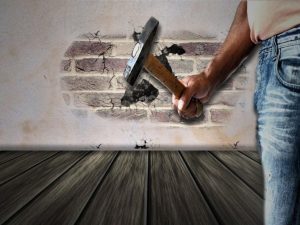 Are you thinking about renovating your home, even doing something relatively simple like remodelling your kitchen cupboards or making your bathroom en suite? Whatever renovations are on the cards, you need to take care of one detail first. Inform your home insurance provider of your intentions. It's essential that your home insurer knows what your plans are for two reasons:
To temporarily update your policy with optional add-ons to cover the renovation process and associated risks.
The changes may affect your policy in terms of rebuild value and may mitigate (or increase) vulnerability to certain risks.
If you are planning major extensions or alterations, you may actually need to purchase a dedicated renovations insurance policy. The policy needs to be in place before work begins.
Some standard home insurance providers offer renovation insurance. If your insurer doesn't offer renovation insurance, they may be able to point you in the direction of non-standard home insurance providers.
What to look for in non-standard home insurance policies
Dedicated renovation insurance policies cover the structure, as well as building materials stored on site. They also vacant properties during renovations. Some policies include hired tools and equipment, which is important if you are tackling the project on your own.
Compare policies carefully before you buy because some are more limited in scope than others. For example, if you've got a major project going and extensions are going to come close to your boundary wall, you will need liability cover for damage to your neighbour's property – and not all home renovation insurers include liability cover as standard.
The policy also needs to take into account whether you are using a contractor (who will have insurance to cover certain risks) or whether you are doing most of the work on your own.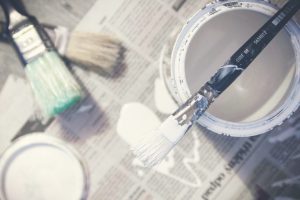 Cover should include:
Existing buildings and contract works (Contractor's all-risk policy)
Vandalism, fire, and theft if the property is unoccupied
Newly renovated work and conversions against fire, storm, and flood damage, etc.
Increased public liability cover
DIY projects may need employer's liability cover for hiring contractors or even getting friends to help out on their weekends
Cover for equipment and materials on site
Cover for personal accidents
Legal expenses
You can convert some renovation insurance policies to standard home insurance policies when work is finished.
Other insurance options
According to BuildSafe, there are two other insurance policies that home renovators need to consider:
Latent Defect Insurance (Structural Warranty)
The policy covers residential homes for 10 years against latent defects in the build and design of the home. According to the Council of Mortgage Lenders, the warranty doesn't just apply to new builds but also to conversions, extensions and renovations.
Non-Negligent JCT 21.2.1 Insurance
This policy provides cover against damage to neighbouring properties during the renovation process. Even though hired contractors will have their own liability insurance, it may not cover this type of damage, so homeowners need their own liability policy to cover the gap. Non-negligent cover insures against damage caused by subsidence, collapse, vibration, lowering groundwater, etc.
It's estimated that 300,000 homes are renovated, extended or converted every year, if you are going to join their ranks, it's your responsibility to ensure that you are properly protected against all conceivable risks associated with the building process. Remember to buy cover before you start renovating your home, not only to ensure that all risks are covered but also to ensure that you get the best rates possible.