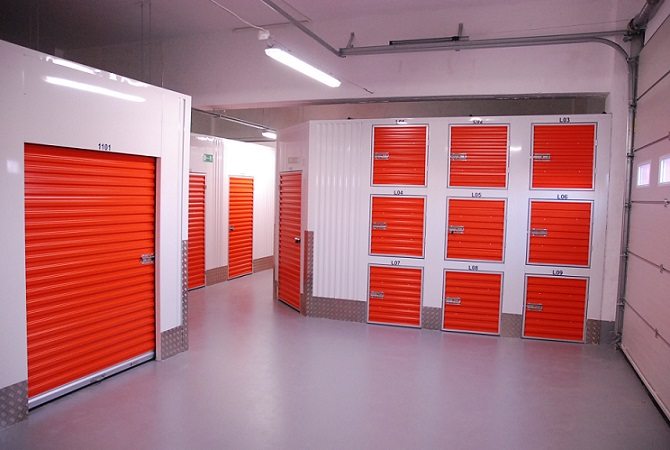 The self-storage industry in the UK is growing rapidly, but it is still officially unregulated. This means consumers need to be very careful so that they don't get taken for a ride. The good news is that some facilities take their customers' best interests very seriously. They have voluntarily joined a self-regulating code of trading standards. We have self-storage tips to help you find responsible facilities that embrace these standards.
Self-regulation in self-storage
According to Chartered Trading Standards Institute, over 35 self-storage companies, including big names Access Self Storage Ltd and Bug Yellow Self Storage, have joined the Tick Box: Keep it Real. Keep it Legal initiative from London Trading Standards Authorities (LoTSA). The Tick Box promotes best practices in the self-storage industry, especially regarding operations and security.
Participants have to agree to:
Crack down on the storage of illegal goods
Carry out comprehensive ID checks on customers
Educate employees regarding the code of practice
Inform customers of the storage facility's commitment to fair trading and the code of practice
One of the organisations particularly pleased with Tick Box is the Self-Storage Association UK (SSA UK). The SSA UK is a trade association that aims to promote self-storage in the UK. It sets professional standards for storage companies and facilities and promotes research and best practices.
While membership is growing, there are still some unscrupulous companies out there. So it's important you keep your wits about you when choosing where to store your belongings.
Self-storage tips to choose a good facility
Here are some tips to help you choose a reputable storage facility that embraces industry best practices.
Visit the self-storage facility (or facilities) before you make a final decision.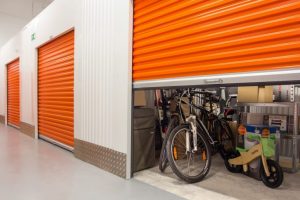 Websites are, in essence, marketing tools, so it makes sense that companies would only use the best and most flattering images to advertise their storage units. When you visit the location, you get to see what it really looks like and can get a realistic impression of its overall cleanliness and security. Also, find out about the conditions in each storage unit. Are the units climate-controlled and watertight?
Try to visit more than one facility. Get quotes from each so you can properly compare services and prices.
Make sure you understand the pricing and associated costs.
As tempting as it is to choose the cheap option, you need to consider the total costs involved, and that includes travelling costs if the self-storage unit is located far from your home and you need to visit it regularly. Be aware that there may be compulsory extras, such as a charge for personal locks. You also need to factor in the cost of self-storage insurance. Some storage companies offer insurance, but it may not be as comprehensive as policies provided by insurance providers.
Is the security worthwhile?
Many storage facilities advertise impressive security features, including CCTV monitoring and controlled access, but you need to find out what exactly that entails. For example, does the CCTV system cover all areas of the storage facility, is it monitored 24/7, is it linked to a security company, and are there security guards on the premises? You also need to find out about security for individual storage units, for example, some facilities may provide locks and then keep the master key – essentially giving them access to your belongings.
There are two aspects to this:
How easy is it to get in and out of the storage facility? For example, do you have to physically sign in, no matter the time, or is there a passcode you have to enter at a security gate?
Is the facility open to storage unit holders 24/7 or are you restricted to standard business hours? If standard business hours apply, can you make arrangements to access your unit after hours if necessary?
Some self-storage facilities offer a full range of size options, from small lockers to extra large 200 square-foot containers. Make sure you can get the size that you want and don't have to settle for a unit that is too large or too small.
It may not be a deal breaker for you, but try to choose a self-storage company that belongs to the SSA UK and which displays the SSA logo prominently.