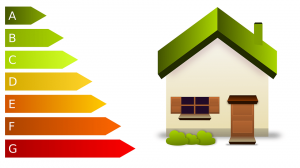 Energy efficiency is one of the most important issues of our time, and it's an issue that the UK government takes very seriously. In 2008, legislation regarding energy performance certificates (EPC) gave landlords incentives to improve the energy efficiency of their properties. If you're looking to get into the landlord business, you need to be familiar with this particular document and what it entails.
Here's a brief overview of the requirements and ramifications of the energy performance certificate.
What is an energy performance certificate?
An energy performance certificate contains two key pieces of information about a property:
The energy efficiency of the property. This is based on the amount of energy used per square meter of floor area, fuel costs, carbon dioxide emissions, and other variables.
Inspectors rate the overall energy efficiency of the property out of 100. However, the certificate will show a grade from A (the best rating) to G (the lowest). Currently, the average grading for homes in the UK is D or E.
Recommendations for improving the energy efficiency of the property. Some landlords voluntarily apply for an EPC because they believe these recommendations are genuinely valuable, as they identify structural issues and other factors that affect energy transmission.
Take Note: Landlords are not obligated to act immediately on these requirements. But prospective landlords should bear in mind that in 2018, new legislation will come into being that will prohibit landlords from renting out properties with a rating lower than E. Furthermore, as of April 2016, tenants living on properties rated F or G are entitled to request improvements from their landlord, which the landlord will then be legally obligated to carry out.
According to Property Investment Project, the top five recommendations for improving energy efficiency are as follows:
Cavity wall insulation
Loft insulation
Thermostatic valves on radiators
Low energy lighting
Double-glazed windows
As you can probably tell, the majority of these recommendations point towards heating and cooling as the primary factors to address when it comes to energy conservation.
Who needs an energy performance certificate?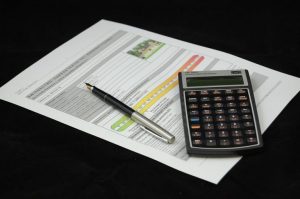 As of 2008, anyone looking to sell or rent out a property is required by law to produce an energy performance certificate. Owners and landlords must show the certificate to prospective buyers or tenants before the transaction is completed. Landlords must order a certificate before they can begin marketing a property.
The following property types are exempt from EPC requirements:
Houses of worship, including churches, synagogues and mosques (sadly, a house where people watch football does not qualify)
Industrial buildings
Agricultural buildings
Buildings scheduled for demolition
Holiday accommodation that is rented out for less than four months a year
Residential buildings that are in use for less than four months a year
Buildings where alterations may cause damage to conservation sites
Buildings with a total floor space of less than 50 square meters
How many certificates do I need?
You need just one certificate per property, regardless of how many landlords claim ownership of the property.
How does one acquire an energy performance certificate?
By booking an appointment with an accredited energy surveyor. A quick google search for surveyors in your county will turn up some names (just make sure the assessor has the necessary credentials; otherwise the certificate will not be valid). You can also use the useful register provided by Gov.uk. You will have to pay for the assessment, with average costs ranging from £50 to £100.
What is the penalty if you don't have a certificate?
Failure to produce an energy performance certificate results in a fine of £200. Furthermore, as of October 2015, landlords who sign the tenancy agreement without being in possession of an EPC are in violation of the section 21 rules and will be unable to serve up the section 21 notice required to terminate a tenancy.
Who benefits from the energy performance certificate?
Tenants benefit as their landlords have incentives to improve the condition of a property. Landlords who play by the rules will benefit as energy performance certificates help weed out and punish rogue landlords. Finally, the environment benefits from less fossil fuel entering the atmosphere.
Need Landlord's Insurance?
– Cover for all your landlord risks
Click Here
for a quote!