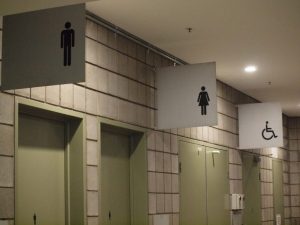 We've written about popular sports for people in wheelchairs, but what about wheelchair-bound and other disabled sports fans? Do sports stadiums give them easy access so they can watch their favourite sports live? Apparently not, if the sport concerned is football.
There are only seven clubs in the UK which have or will soon have facilities that cater to disabled fans. It's important to note that it's not just about accommodating wheelchair users but a far wider range of disabilities. Southampton, Liverpool, Manchester United, Manchester City, Arsenal, Leicester City and West Ham are finally considering disabled fans' special requirements. Improvements include 'Changing Places' facilities, accessible toilets with hoists and space for carers to manoeuvre.
Campaign for disabled fans
The Accessible Stadia Guide is a campaign that aims to provide disabled fans with proper facilities to serve their needs. Sadly, as reported in The Telegraph, currently, only four clubs can accommodate the minimum recommended numbers for wheelchairs. Some clubs have reneged on their pledge to meet these numbers, and still, others have indicated can't commit to the standards by next year.
According to the Premier League's chief executive, Richard Scudamore, football clubs are working to make their stadiums more accessible to disabled fans. However, the new standards required by the Accessible Stadia Guide are high. So despite progress, there is still some way to go. For now, Scudamore says clubs aim to get as close as possible to meeting the standards and hope to exceed them by August 2017.
Unfair criticisms?
Despite the shortcomings in stadium accessibility, Scudamore feels many critics overlook Premier League clubs' community projects. The Premier League funds a number of disability schemes. Paul Kelly runs one of the programmes for Manchester City. Kelly is Manchester City's disability officer, and the programme reaches over 1,000 disabled people a month. It works with pupils from 44 special needs schools in the Manchester area, encouraging them to participate in football. The aim is to establish disabled football leagues in the area. Kelly has seen children go from playing on poorly maintained Astroturf facilities to playing on the state-of-the-art Etihad Campus. More exciting plans are in the offing.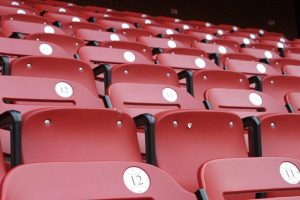 Other inclusive programmes include the Kicks programme and the Premier League 4 Sport programme. They go back about 15 years and are really beginning to pay off in terms of inclusivity.
Southampton is at the forefront of inclusive programmes and hosts workshops to improve communication with disabled people to improve accessibility. Furthermore, Martin Sinclair, who played for the UK's cerebral palsy football side in the 2012 Paralympics, works with Southampton's Foundation to establish a local pan-disability league. Sinclair says it's impossible to overstate the impact the Premier League clubs can have in improving inclusivity and accessibility.
Taking accessibility seriously  
The Premier League wants to make change happen. So much so that it has partnered with BT Sport to provide a dedicated disability officer at every club. This could prove critical as the Minister for Disabled People, Penny Mordaunt, has effectively placed Premier League clubs on notice to deliver fully accessible toilets and other facilities, such as those outlined in the Accessible Stadia Guide.
It's important for football clubs not to underestimate the importance of sprucing up their toilets. This is because inaccessible toilets are perhaps the biggest reason disabled people avoid watching games live.
Statistics from the Active People Survey (2015) reveal that 1.58 million youths (16 years+) with a long-term limiting illness or disability play sport once a week. This is largely due to the Premier League and BT Sport's efforts to reach disabled children. So while a lot more work is needed to accommodate disabled football fans, at least aspiring footballers are getting the support they need to participate in the beautiful game.