In the past couple of years, bluetooth and GSM tracking has grown tremendously. No longer being an expensive add-on to gadgets out of reach for most of us, trackers are coming down in price to make keeping tabs on your valuable possessions easier than ever.
In this article, we'll be looking into exactly what bluetooth and GSM tracking is, and how it could help you protect your mobility scooter from theft.
What is bluetooth and GSM tracking?
Global System for Mobile Communication (GSM) is used as an Event Activated Tracking System (EATS). What this means is that if your mobility scooter was to be stolen, the GSM will be triggered by the immobiliser unit or motion sensor being activated. A monitor will then be alerted, enabling the system to begin tracking your vehicle.
Likewise, a bluetooth tracker is a small gadget you can place on your mobility scooter and connect to your mobile phone. If your scooter was stolen, you would then be able to track your scooter and pass on this information to the relevant parties.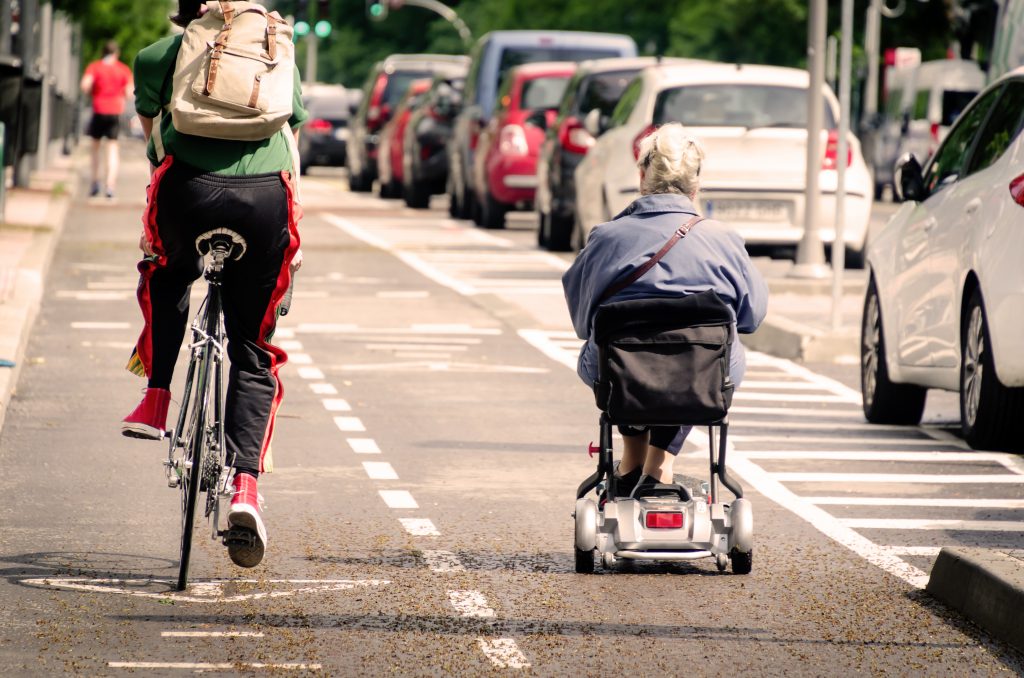 What are the benefits of using bluetooth and GSM tracking?
The main benefits of these types of trackers are that they are small, not wired directly into your scooter's electrical system, and able to transmit continually, which makes them much harder for thieves to detect and disable.
Of course, another major benefit is that these trackers could prevent your mobility scooter from being lost altogether. If you use a tracker, you may be able to pass on the relevant information to the police or an independent team to recover your scooter for you.
Mobility scooter theft
A Freedom of Information request by the National Federation of Shopmobility UK reported that the total value of mobility scooters stolen in 2015 was £615,730, estimated by police data. In the five years since this information as released, it's only likely that the number of thefts around the UK has increased.
There are a number of things you can do to protect your mobility scooter from thieves. Using a scooter with an ignition starter key, for example, makes it much harder for someone to take your scooter if left unattended.
Equally, using a wheel clamp or lock can be a cost-effective way of securing your mobility scooter when you're leaving it out in public. When home, storing your mobility scooter in a secure place is the best way to keep it safe.
Trackers for your scooter
Using a tracker for your scooter is just another way of keeping your mobility scooter safe. Similar to GPS tracking systems that have been applied to public-use bikes and scooters in towns across the UK in recent years, these tracking systems are becoming more affordable and more accessible for every day use.
GPS tracking for scooters, caravans, motorhomes, and more are all used to prevent thefts and protect those more vulnerable from losing valuable items.
The power of modern technology, using a combination of bluetooth, mobile apps and website real time information means that now, more than ever, you can keep real tabs on your possession.
Chipolo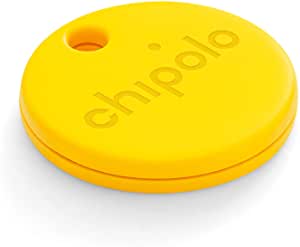 Chipolo also taps into the Apple Find My tag network with its own device. It attaches directly to a keyring and its 'ping' is the loudest on the market at up to 120dB. It has the additional advantage of being water resistant, particularly pertinent for the UK when coupled with the necessity to expose your mobility scooter to the whims of a rainy climate.
Stand a chance to WIN a Chipolo ONE Spot (COMPETITION NOW CLOSED)
Visit our Facebook page for more details.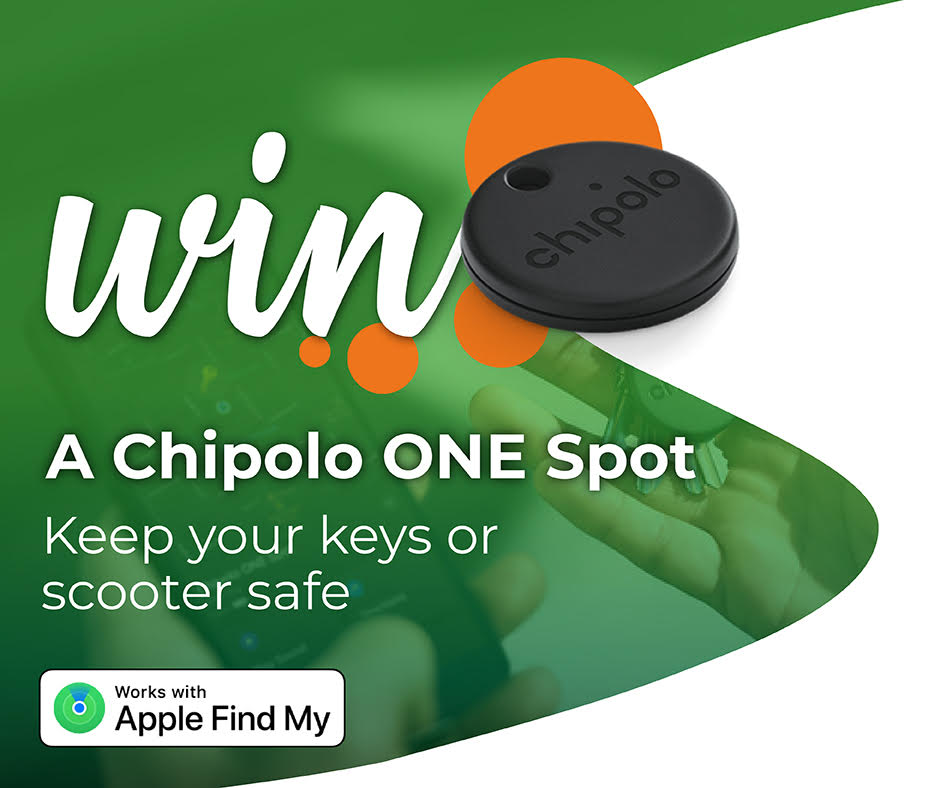 Apple AirTag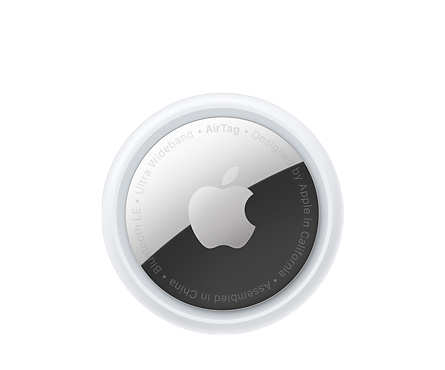 Apple recently unveiled the AirTag that works in synchronisation with the Find My App. When attached to a big ticket item such as a scooter, or even just when fastened onto a handbag or backpack, the AirTag taps into a network to browse for the lost item sporting the small inconspicuous AirTag. At the same time end-to-end encryption technology keeps your online identity secure.
Using insurance to protect your mobility scooter
Of course, having a mobility scooter insurance policy in place is one of the best ways to protect the financial cost of your mobility scooter.
Our insurance policy covers your scooter from theft, accidental damage, vandalism and more, giving our customers the peace of mind that they're covered when using a scooter out and about on a regular basis.
With policies starting from £3.80 per month, a mobility scooter insurance policy is a small but highly effective way of covering yourself against the unexpected.
Related content: