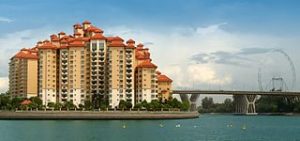 Property is a smart investment. With more people unable to afford to buy their own property and needing to rent long-term, investing in the rental market is a good idea. While renting is a good idea for landlords, it's not ideal for tenants. Negligent landlords are a problem (although they're a minority). And tenants are at risk of eviction in favour of those who can pay higher rates. But still, the rental market is booming.
In the UK especially, young people are flocking to the cities for work, but affordable housing here is scarce. Currently, the buy-to-let market is huge, but it is under threat. The built-to-rent market is growing in similar proportions. Built-to-rent is when companies or organisations build large blocks of flats for the sole purpose of renting them out.
Buy-to-let vs. built-to-rent
In comparison to private landlords who offer limited services, built-to-rent investors offer a more comprehensive package. Options include flexible contracts, on-site maintenance, gyms, security, and communal spaces and so on. Because they aren't existing blocks of flats but are built on demand they are guaranteed to be modern, stylish and eco-friendly. The focus is on communal living, so there are communal spaces and open spaces for socialising and playing. All in all, it's a far cry from paying exorbitant rent to live anonymously in a tiny flat.
The market is still relatively small. There are approximately 14,276 units in London and 7,112 in the rest of the UK, out of a total of 26.7m households. And it's poised to grow very quickly very soon.
Demand for built-to-rent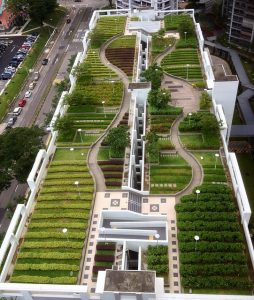 Investors' initial concerns included income security from the built-to-let market, and the amount of management needed. However, research has shown that fewer than half of tenants aged 18 to 30 years old are satisfied with their landlords, showing that tenants these days are ready for such a move. This is a good sign for the built-to-rent market, as this is the age when people start to rent.
The built-to-rent market is touted as a rental revolution which will change the face of the private rental sector. Economists predict that cities such as London will become cities of renters rather than homeowners in just one generation. This will effectively put UK cities in line with their continental counterparts, like Paris and Berlin, where a higher proportion of residents rent than own.
The high cost of land in city centres restricts location. However, there are plenty of sites available in more suburban areas, near train stations and tube stops. Essential Living is developing sites in Greenwich, Archway, Swiss Cottage and Croydon. Fizzy Living has flats in Lewisham, Stepney Green, Epsom and Canning Town.
Financial backing
What's more, the government is coming to the party too. It's invested £1bn in built-to-rent schemes in an effort to deal with the affordable housing shortage. Add to that the investment by insurance giants and financial institutions and it's no surprise there are more than 30,000 built-to-rent properties under planning review or under construction.
If you don't want a private landlord or you're looking at the rental market, now is the time to consider built-to-rent. You could get in on the ground floor of the burgeoning co-living experience set to revolutionise the property market.