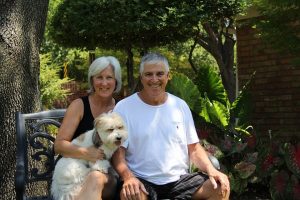 What do you want to do with your retirement years? Do you want to indulge your love for travel? Do you want to live close to your children and grandchildren? Would you prefer a quiet life in the country? Whatever you want to do, you have to make one important decision: Are you going to sell your home and buy a smaller, more manageable property, or are you going to sell your home and rent a smaller, more manageable property?
According to several studies, the number of retirees renting property is increasing. There are pros and cons to this trend, which depend on the reason and the attitude of the retirees concerned.
The numbers
In August 2013, Prudential found that around 33% of renters were over 41 years old, an increase from 20% in 2011. Forty-two per cent of retired tenants were former homeowners and the reasons for renting included:
Paying debt (40%)
Paying divorce/separation costs (19%)
Boosting retirement income (8%)
Helping children financially
The majority of retirees renting had never owned a home before (58%), and 75% had no plans to buy property in the future.
Current figures from the National Landlords Association (NLA) reveal that the number of retired private renters has grown by 13% since 2012. It works out to an increase of more than 200,000 people. Unfortunately, while the number of retiree renters has increased, the number of landlords catering to the market has decreased by 10% since 2012.
Why? Because landlords would rather rent to tenants with a steady (employment-related) income, as they are perceived as less risky.
According to Carolyn Uphill, chairperson of the NLA, retirees are considered risky due to uncertainty regarding pension provisions. High-cost (in-demand) areas are most likely to be out of bounds for retirees. So many people won't be able to retire where they live, especially if they live near transport links and amenities. The upshot, according to Uphill, is that instead of living out their lives in their comfort zones, many retirees will have to move to new communities where they don't know anyone.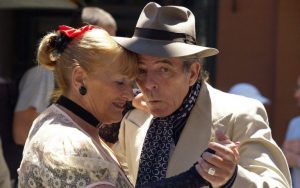 The most popular areas for retired renters, according to the NLA's study, include:
The South East: 17%
North West: 15%
West Midlands: 8%
North East: 4%
East Midlands: 4%
London: 3%
The implications of renting in retirement
There are several positive aspects to renting in retirement. Renting releases capital which you can use to settle debt and bulk up retirement savings. You can also give your children and grandchildren a financial boost. Another great benefit is that you no longer have to worry about property maintenance. If there are any problems, all you have to do is call your landlord.
If you do your research properly, you'll find out what your rent covers and can work out any other living expenses, so you know exactly what your disposable income will be. Don't forget to include renewal increases and renewal fees in your calculations. This gives you an idea of what renting will cost in 10 years' time.
However, you must realise that even if you find a great property with a great landlord, your lease may not be renewed, and you might have to move fairly frequently. Considering that moving home is one of the most stressful life events and that moving is an expensive exercise, you have to think about how you'll cope with your dotage.
Of course, you don't have to go into the private sector. You can rent in a retirement community, in which case you have the added security of basic medical care on-site (perhaps even advanced nursing care, depending on the community). You can also participate in a range of activities provided or organised by the centre and enjoy good company.
For a lot of retired people, renting is not a lifestyle choice – they simply have no other option. But it doesn't matter what the reasons behind renting in retirement, if you make good decisions about where you live, you check out your landlords thoroughly, and you plan for the future, you can rent in peace.
Need Landlord's Insurance?
– Cover for all your landlord risks
Click Here
for a quote!