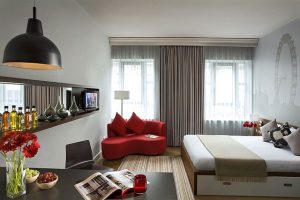 Buy-to-let property owners want the best possible returns. One of the most promising areas is the short-term rental market. In the short-term rental market, landlords let their properties at daily, weekly or monthly rates.
Rapid growth
Short-term rentals in business districts offering furnished corporate housing are most in demand. Followed by furnished studios for students and temporary apartment rentals in areas around airports and conference centres. Central locations or popular tourist spots stand a better chance of constant occupancy, and they also go for a pretty penny.
Chas Everitt CEO Greg Harris notes that the shift from full-time to contract positions means that more skilled workers need accommodation for a few weeks or months at a time. Short-term renting is preferable to staying in hotels or guesthouses.
Short-term letting has several advantages for landlords, including the ability to quickly raise the rent to cover interest rate increases or sectional title levies. There are also drawbacks, however, so work with a professional managing agent to minimise financial risk.
Considerations before entering the short-term rental market
Location is probably the most important aspect to consider before you become a landlord. And that applies to long- and short-term rentals. A great location (near shops, transport links, schools, business hubs, and attractions) helps weather a downturn. Properties in suburban areas are better suited to long-term tenants. However, if planned development projects are in the pipeline that will support new businesses and events, short-term landlords might want to get in on the ground floor. So to speak.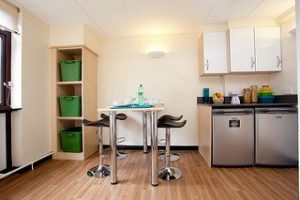 It's important to remember that one of the inherent risks of this market is that properties aren't always occupied. There may be weeks or even months when you won't have any tenants, which means no income. If your property is in a highly competitive location, you will also have to cope with competition from other landlords, B&Bs, and hotels.
The type of property is important. Generally, small flats are best for short-term rentals. Statistics show that one and two-bedroom properties have higher occupancy rates (around 90% in peak periods and 70% on average) than larger homes.
It's easier to keep short-term rental properties well-maintained. This is because occupants don't have to move furniture or max out your appliances. On the whole, the maintenance bill is reduced.
Landlords beware
Now for the considerations that are … less than rosy; for example, tenants of dubious character. Some people may seek short-term accommodation because they need a place to hide from an angry ex-wife, a disgruntled boss, or even their long-term landlord looking for overdue rent. Always check references and follow your instinct.
As a rule, landlords can't add charges for separate services such as water, electricity, and the use of appliances. Bear that in mind when working out what rent to charge.
Finally, there is a bit more work involved in managing a short-term rental property. You'll have to make sure that the property is cleaned and that you've itemised the inventory with every new tenant. Managing agents are a godsend in this regard because they can take care of everything from handing over and collecting keys to checking references, and they can even make sure bills are paid on time and taxes are up-to-date. They also deal with cleaning and maintenance. You'll have to pay around 20 – 25 per cent of the rental income, but many landlords find agents well worth the expense.
Need Landlord's Insurance?
– Cover for all your landlord risks
Click Here
for a quote!