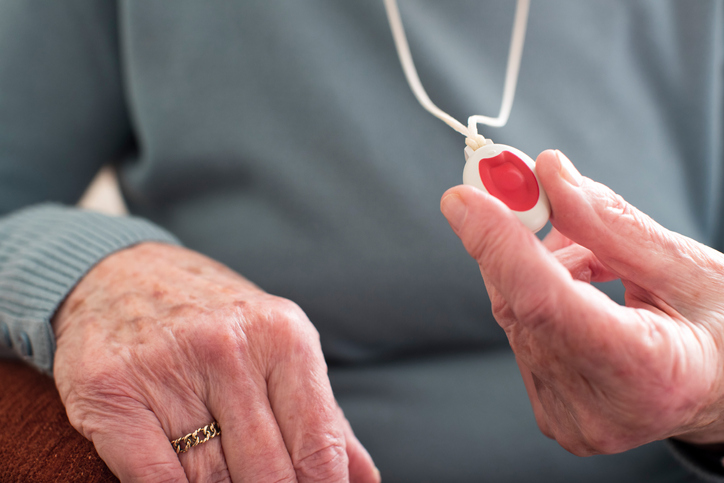 Assistive Technology is the overall term used for products and services that enable disabled people to become more independent. The Equality Act 2010 recognises assistive technology as a 'reasonable adjustment' that should be made available to prevent discrimination against the elderly and those with a physical or mental disability.
Assistive Technology covers a wide range of equipment and technologies ranging from wheelchairs and walking sticks to controls that enable users to operate computers, door openers and other household appliances with a single, easy to use, device.
The plethora of smartphones and tablets that are available now have provided disabled consumers with a diverse selection of low-cost assistive technology apps that have been designed and developed to assist with daily tasks and activities.
However, some products do remain fairly expensive. Equipment that is more specialist like electric wheelchairs and communication aids for those with speech impairments quite often come with a high price tag.
Enabling people to live more independently can be achieved by finding the right device or devices and can be hugely beneficial, allowing people to live safely and can also have positive outcomes for those who are more socially active giving opportunities in employment and education. We've seen first-hand how much more independence can be gained from mobility scooters, and greater accessibility certainly doesn't stop there.
If you are elderly, disabled or have an illness, technology can help you stay independent in your home and better connected with your community.
The alarms, monitors, sensors, and detectors that can be placed around your home or worn on your person can keep you safe and make life easier for you, your family and also those that care for you.
How can assisted technology help more independent living?
Preventing falls at home
Falls, trips and slips in or around the home are the most common types of accidents for older people and those with both physical and mental disabilities.

Here are some of the devices that are available that can help you stay safe.
– Telecare, alarms, sensors and detectors
Community alarms and sensors can be fitted all around your home. Once triggered the alarm will alert your family members, carer or a monitoring centre. This is generally done automatically by telephone.
Bed or chair sensors that are linked to a pager make an alarm call if you are out of bed for longer than a predetermined and preset time. Pressure pads or mats with built-in sensors are placed beside a chair, bed, or by a door. These sensors then send an alert to a central monitoring centre if you get out of bed and don't return within a certain time.
– A wearable alarm, on a pendant, belt or a watch
A wearable alarm can provide great peace of mind for both the wearer and the wearer's family that should a fall or accident occur, you can alert the relevant authorities and get help quickly.
– Memory aids and tools
Memory aids could include wearable timers (useful for remembering to take medication or even simple things as reminders to eat), prompts for day-to-day care, shopping lists etc.
– Alarm medication reminders
Likewise, alarm medication reminders ensure that the user takes their medication at the same time every day.
– Sensors to switch off the gas
These devices could be in the form of a timer of a motion sensor, and provide some much-needed peace of mind for family member's who may be worried that a more vulnerable person could forget to switch the gas off when cooking.
– Digital personal assistants
These set verbal reminders, like a timer or alarm to take medications at certain times during the day
Property exit sensors and personal locators
If you are at risk of wandering off and getting lost, then these products can help you stay safe. These devices can give your relatives and carers peace of mind that if you do wander off by yourself and don't know where you are, you will not come to any harm.
Property sensors that are fitted to a door frame can detect if someone leaves the property and doesn't return within a certain time. These sensors send an alarm call carer or to your relatives or carer who will come and help you.
Personal locators let you share your location with your carers or relatives like a personal GPS system. These locators come in different forms including watches, pendants, a bracelet or they can also be carried in a pocket.

Home environmental controls
Problems moving around your home or environment because of a disability or an illness is difficult but you can use these home environment controls to open doors, answer the telephone, operate domestic appliances and set the temperature in your home.
Communication tools
If your disability affects one or more of your senses then these tools and devices may help you:
Portable electronic communicators allow you to record phrases or words that you can playback at the touch of a button
It's a daunting prospect for some but there are charities and associations in your local area that can offer you advice and assistance. You may also be eligible for a pendant alarm or other telecare equipment from your local council.
Contact your local council or charitable organisation to discuss the care and support that is available to your needs.
Related articles