Last month, we partnered up with Betterlife to offer our customers the opportunity to win a mobility scooter.
Betterlife are a part of Lloyds Pharmacy, offering a range of healthcare products to make people's lives easier, so we were thrilled to have the chance to collaborate with Betterlife and change one of our customer's lives forever.
We've been one of the leading insurance providers for mobility scooter insurance for several years now, and through that, we've seen what mobility scooters can do for people with limited mobility and disabilities.
A mobility scooter gives people with limited mobility their independence back, and that can make an enormous difference to their self-esteem, confidence, and happiness.
Meet Our March Mobility Scooter Winner
We ran our March mobility scooter competition through our Facebook page and were blown away to receive over 200 entries to our giveaway.
At the end of the month, we randomly selected our winner from the 237 entrants: and the winner was Kerrylyn John!
Kerrylyn entered the competition on behalf of her step-dad, Roy, and said
"This would be so incredible to win for my step dad Roy Stevens. He thankfully recovered from cancer but sadly has recently been diagnosed with Parkinsons & is most of the time wheelchair bound due to lots of falls. This would really help my mum Jeanie Stevens in taking him out and about."
We're so happy to be able to give Roy a bit of his independence back – here are some lovely photos Kerrylyn sent in of her step-dad on his new scooter!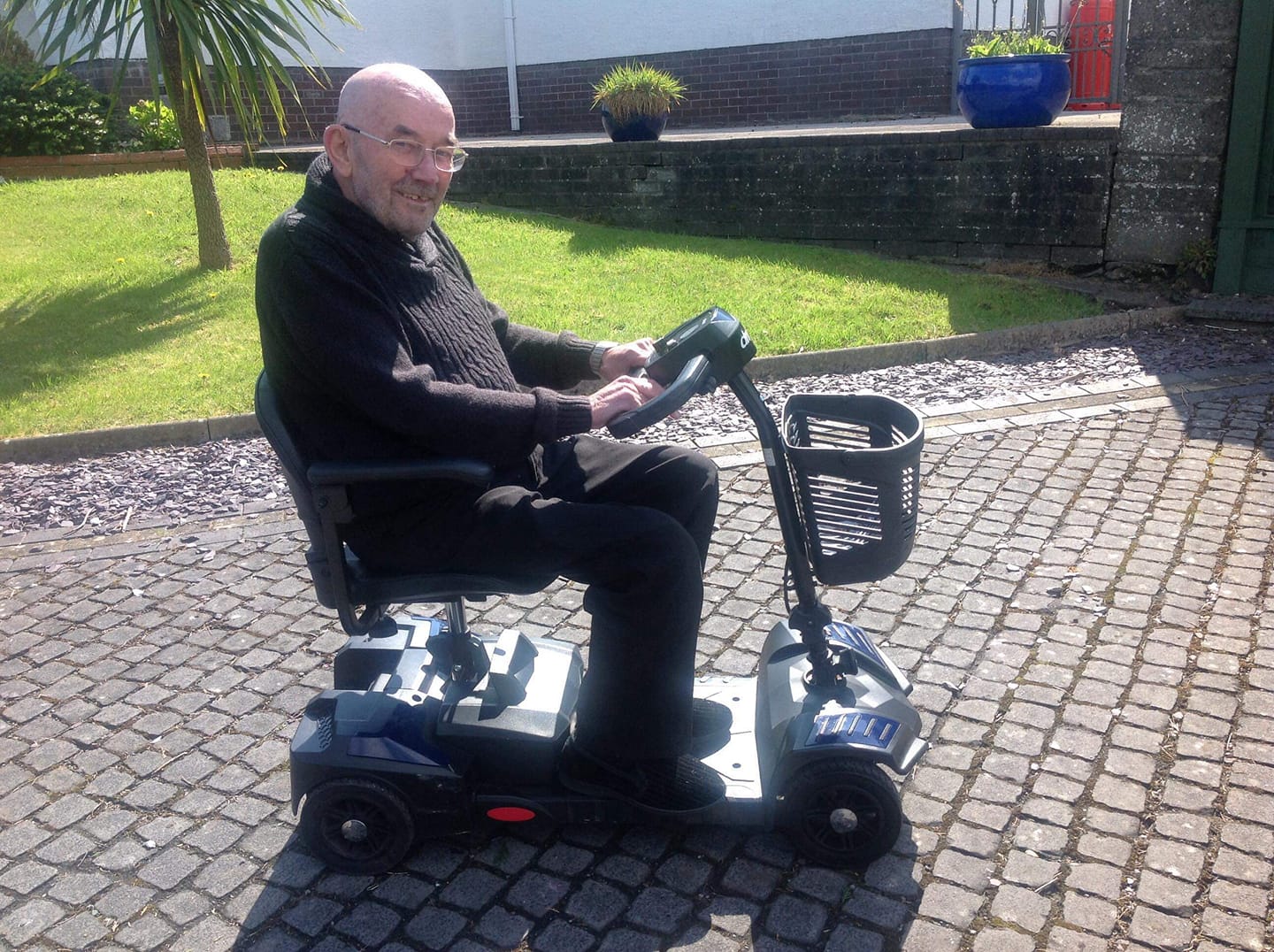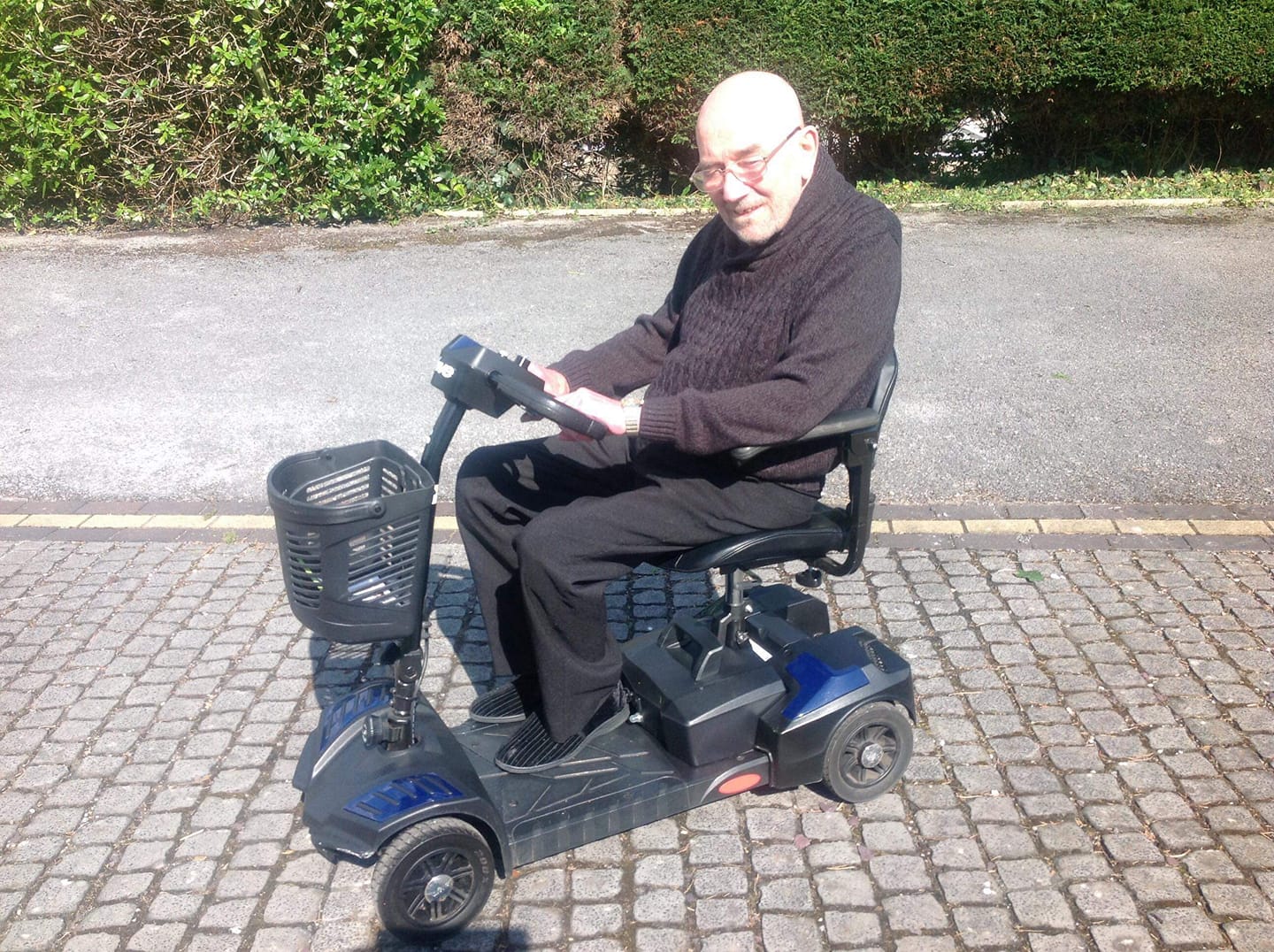 Thank you to everyone who entered the competition and for sharing your incredibly moving stories with us via our Facebook page. 
While we can't give everyone a mobility scooter, we do prioritise offering quality products that help our customers live life confidently, and that includes highly affordable mobility scooter insurance to cover you when you're out and about. Take a look at our insurance and get a quote for more information.