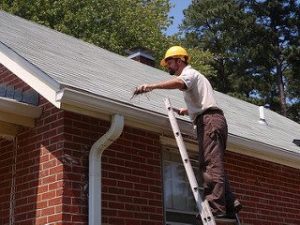 Many first-time homeowners aren't prepared for the work required to make their houses well-maintained and habitable. They also don't realise that home maintenance is not just a matter of aesthetics or practicality. It's also necessary to ensure the validity of home insurance claims in the event of some sort of disaster.
According to statistics from the Association of British Insurers (ABI) and the Office for National Statistics (ONS), only 79% of home insurance claims were approved during 2013 – 2014, and one of the biggest reasons for denying claims was lack of or poor home maintenance. So, while it might seem like a schlep to get the ladder, set it up, find a bucket, hunt for gloves, and climb up to clean your gutters, it's really one of the best things you can do for your bank account. If you don't and choose to watch footie on the TV instead, then come next rainy season, you could be looking at thousands of pounds of water damage that your insurance won't pay for.
Exterior home maintenance tips
It's easy to overlook certain exterior features of your home for the simple reason that people tend not to look up. If it's not eye level, we don't see it. So you need to make a point of inspecting your exterior walls all the way to the top, as well as fascia, gutters, tiles, nails, bolts, and everything related to your chimney.
For example:
Render on your exterior walls
Many houses have render on exterior walls, either to give it a smooth finish or a rustic roughcast. Render can deteriorate over time, so you need to check for damp, cracks, peeling or sections where render has fallen off entirely. If you see deterioration, it's a good idea to contact an expert for advice on how to fix it.
Fascia
Fascia boards are usually made of wood or sheet metal. You need to check for rot, damp and rust, and check the joins to make sure they aren't splitting or separating.
Roof and chimney
Inspect your roof for displaced, damaged and missing tiles, as well as rusty nails or bolts and worn sealant. It's fairly easy to repair minor damage yourself, but if the damage looks complicated or on the very of being extensive, call a professional roofer.
Chimneys are often overlooked – aside from an annual sweep. You need to check the exterior of the chimney for damp, deteriorating render, lead work and crumbling mortar. If there is damp on the ceiling of the room below the chimney, they may be gaps in the mortar that could make the chimney unstable. Unstable chimneys are likely to fall down, and when they do, they cause a lot of expensive damage.
Window frames and doorframes
We also forget to look at window frames and doorframes from the outside. It's important that you check for rot and damp and give them an annual coat of paint or varnish. It's important from an insulation and security perspective.
How do insurance companies make decisions regarding claims?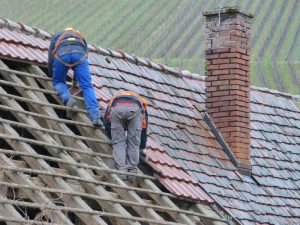 We look to Ombudsman News for the answer.
Insurers look for the causation of a situation, causation is determined in two ways:
"But for" test
Common sense
In the "but for" test, insurers ask: But for occurrence X, would Y have resulted? The idea is to determine the dominant or effective cause of the damage.
The "but for" test can also be used to answer: In what circumstances did the damage take place? Or: What has the occasion of the damage?
We're going to take the example Ombudsman News provides.
A claim for roof damage as a result of a storm – the insurer claims poor maintenance led to the damage. Weather reports confirm the storm and high winds; the loss adjustor's report confirms poor home maintenance. The ombudsman has to decide which was the primary cause of the damage.
Using the "but for" test, we ask: But for the storm, would the roof have been damaged?
It could very well be argued that the answer is no, and the storm caused the damage, so the claim must be paid. However, according to the loss adjustor's report, the roof was so poorly maintained that it would only have taken moderate wind to blow them off. Based on this evidence – and using common sense – poor maintenance is judged to be the dominant cause (the storm was merely the occasion during which the damage occurred), so the claim is denied.
One last tip
Always, always, always read your home insurance policy wording, including terms, conditions, exclusions and restrictions. Most home insurance policies specifically state home maintenance is required to validate the policy.